Who is Mike Schroepfer? Facebook Users Can't Opt Out of Political Advertising, CTO Admits in Fresh Grilling
Facebook accounts cannot opt out of political advertising and the onus is on users to report the ads they don't like, Mike Schroepfer, the company's chief technology officer (CTO), told a U.K. government-led inquiry into fake news on Thursday.
Schroepfer admitted to members of parliament—led by the Digital, Culture, Media and Sport committee chairman Damian Collins—that his platform was too slow to react to both the alleged Russian influence campaign during the 2016 U.S. presidential election and the campaign ran by the Internet Research Agency (IRA), a so-called "troll factory" that is reportedly based in St. Petersburg, Russia.
But it was clear political advertising is here to stay. "I want to be clear," the CTO told British politicians today. "There isn't an opt-out for political advertising.
"What you have is a set of controls over what interests you would like to use and you can remove the interests if that's what you want," he said. "In that case if an advertiser said, 'I would like to reach all folks in the U.K.,' regardless of whether it's a product or political ad then you would be a candidate for that ad unless you have chosen to say, 'I don't want ads from this advertiser because I don't like it.'"
Schroepfer added, "It is not in our incentive to show you things you don't like."
Schroepfer said Facebook now "proactively" takes down suspicious accounts but conceded that fighting the spread of propaganda is an ongoing issue. Later, he apologized to The Guardian, the newspaper that broke the story. "I am sorry that journalists feel we are attempting to prevent the truth coming out," he said.
The Facebook executive was grilled by members of Parliament (MP) over Russia's use of paid, highly-targeted advertising designed to spew divisive political messages to U.S. citizens.
"What happened in 2016 with the Russian Internet Research Agency is awful," Schroepfer responded. "It's a terrible idea that a nation-state would be using our products to interfere in the elections of a democratic nation," the CTO continued, adding that the meddling was "against everything we stand for."
He briefly clashed with the committee's chair over the seriousness of the matter. "We were slow to understand the impact of this at the time," Schroepfer said, to which Collins interjected, "About six months after the event, or longer, a year?"
"Look, I am way more disappointed in this than you are," Schroepfer hit back, before being swiftly interrupted with a jibe from another off-camera MP.
"I'm sorry I shouldn't have said that. I'm sorry," Schroepfer quickly added.
The executive apologized for a "breach of trust" and promised the site would roll out its new "view ads" feature—which lets users view more information about what ads they are being served. He said that Facebook would offer greater transparency over political marketing in time for 2019's local elections in the U.K.
On April 4, Schroepfer announced the website's plans to restrict third-party app access to Facebook. It was buried in his blog post that the social network had upped the estimated number of victims whose data had been "improperly shared" with Cambridge Analytica from around 50 million to around 87 million.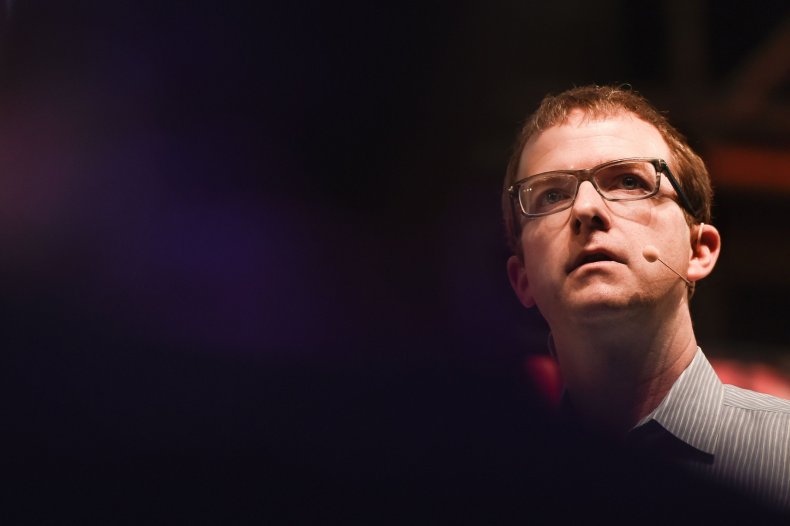 Earlier this week, the U.K. committee heard from Dr. Aleksandr Kogan, the university academic who designed an application that was later used to scoop up the personal details of Facebook users. He sold access to the app's information via his now-dissolved company, known as Global Science Research (GSR).
Kogan claimed a prior testimony given to the British government by Alexander Nix, the suspended former CEO of Cambridge Analytica, contained fabrications. Kogan also said the so-called whistleblower Christopher Wylie had "invented many things." Kogan has said that he believes he is being used as a scapegoat by Facebook.
But during his testimony, Schroepfer admitted that his social network did not always read an application's terms and conditions in great detail. "Not never, but rarely," he said in response to a question asking if it fully audited every app.
On Tuesday, the social network published internal enforcement guidelines, detailing exactly how users' content is policed in greater detail than ever before.
Since the scandal broke, the company has published a series of blog posts under the title Hard Questions, each detailing changes to privacy and security. Earlier this month, Facebook CEO Mark Zuckerberg appeared before Congress, where he apologized for a "breach of trust" with the site's two billion-strong userbase.
Despite a recent movement to delete the social network altogether, it emerged on Wednesday that the backlash had little impact on the company's bottom line. In fact, Facebook's first quarterly results showed that its revenue had jumped 50 percent year over year, beating analyst expectations.
"Despite facing important challenges, our community and business are off to a strong start in 2018," Zuckerberg stated in the financial report, adding, "We are taking a broader view of our responsibility and investing to make sure our services are used for good. But we also need to keep building new tools to help people connect, strengthen our communities, and bring the world closer together."
More than 2.2 billion people use Facebook every month and more than 1.4 billion people use it every day, the CEO said in a personal update to his followers.