More Americans Are Killed in Mexico Every Year Than You Realize
The number of Americans killed in Mexico every year might be more than some might expect, with a significant percentage of those deaths attributed to homicide.
Since January, the U.S. Embassy in Mexico has had "do not travel" warnings in place for several regions, including Sinaloa and most recently Matamoros, because of the threat of violence in the areas.
The latest warning came after the violent kidnapping of four Americans by a Mexican drug cartel. The Americans were traveling southeast of the border to Matamoros on a road trip. Two—Zindell Brown and Shaeed Woodard—were killed, while the other two—Latavia "Tay" McGee and Eric James Williams—were rescued and escorted over the border into Texas by the Mexican military and the National Guard on Tuesday, Mexican officials said.
Mexico has a far higher homicide rate than the U.S. In 2020, there were 28 deaths per 100,000 people in the country, compared with 7 per 100,000 in the U.S., World Bank figures show. This is despite Mexico having a population less than 40 percent the size of America's.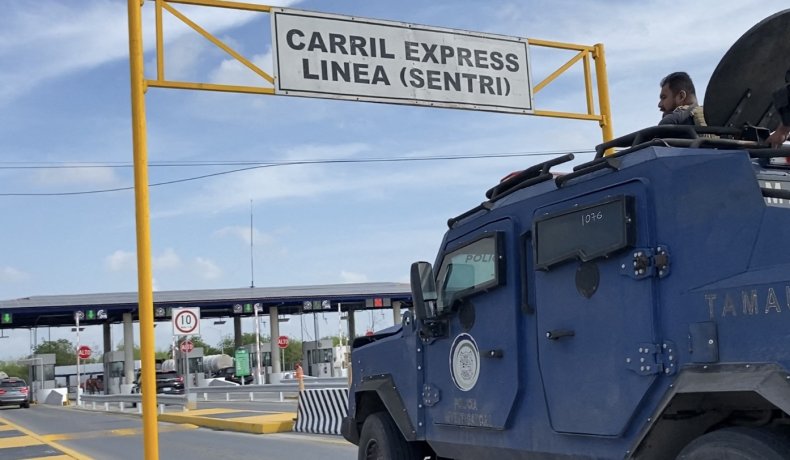 Mexico's homicide rate has gone through a series of rises in recent years, increasing from 8 per 100,000 in 2007 to 24 in 2011. It declined somewhat to 17 per 100,000 in 2015, before rising again to a peak of 29 in 2018.
But the number of homicides of American citizens in Mexico still represents a large percentage of U.S. deaths there.
According to data from the U.S. State Department, between January 2022 and June 2022, there were 115 deaths of U.S. citizens, of which 25 were homicides. The largest number of deaths in the time period was as a result of vehicle accidents, with unspecified accidents also accounting for 25.
In 2021, there were 203 deaths recorded, 75 of which were homicides, with vehicle accidents comprising the next most common cause of death, with 47. Drowning accounted for 23 deaths and suicide 19.
There were 149 deaths of U.S. citizens in Mexico in 2020—most likely a lower number because of travel restrictions brought on by the COVID-19 pandemic—of which more than one-third were homicides. Another third were accidents, and drowning was the reason for 13 deaths.
Though incomplete, the data suggest an average number of U.S. deaths in Mexico of about 194 annually, of which there is an average of 60 homicides a year. That suggests that about 30 percent of U.S. deaths in Mexico are at the hands of another person.
By comparison, in Canada, in the same period, between January 2020 and June 2022, there were just seven deaths of U.S. citizens, none of which were recorded as homicides. Two were accidents, one person drowned, one was ruled a suicide and three were under unknown circumstances.
Part of the reason for the difference might be the number of Americans who visit the country. Many travel to Mexico's holiday destinations for vacations.
In 2022, about 26.2 million U.S. citizens traveled to and from Mexico via plane, according to U.S. Department of Commerce statistics. Just 7.4 million traveled to and from Canada during the same period.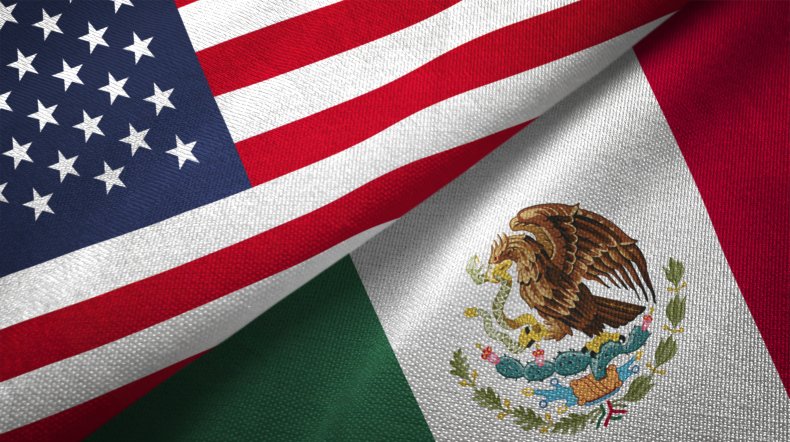 But part of the reason might also be the many armed criminal outfits that operate in Mexico and have the ability to kidnap U.S. citizens, who are viewed as higher-value targets.
The four caught up in gang violence most recently were believed to be traveling to the city of Matamoros for cosmetic surgery, which can usually be found at a lower cost than in the U.S.
On Friday, they found themselves in the middle of fighting between rival cartels before being abducted. Mexican officials said they were later found in a wooden shack being guarded by a man who has since been arrested.