Americans Less Concerned About Omicron Outbreak Than They Were About Delta, Poll Finds
Americans are less concerned about the emergence of the Omicron variant than they were about the discovery of the Delta strain of COVID-19, according to a new poll.
The YouGov survey released Tuesday found 54 percent of U.S. adults are somewhat or very concerned about the Omicron variant, which was first reported in South Africa last week.
That's less than the amount of Americans who were concerned about the Delta variant in late June, ahead of the national surge in COVID-19 cases and hospitalizations. At that time, 60 percent of U.S. adults surveyed by YouGov described being somewhat or very concerned about Delta.
Today, roughly a third of respondents, or 36 percent, said they weren't concerned about Omicron. That's compared to 31 percent who were not concerned about the Delta variant when it began to spread.
Scientists and health officials fear Omicron may be more transmissible than other variants of the virus, but much is unknown about the strain. It's currently unclear if Omicron spreads faster than previous variants or if it causes more severe disease.
It also remains to be seen if available vaccines are effective in combating the strain. Pfizer is already developing a new vaccine, if necessary, to fight Omicron. Moderna CEO Stéphane Bancel has predicted that existing vaccines will be less effective, and advised it could take months before a new shot is available.
Omicron was first reported in South Africa on November 24. It's since spread to more than a dozen countries, including Belgium, Canada, Germany and the United Kingdom. At the time of publication, no cases had been reported in the United States.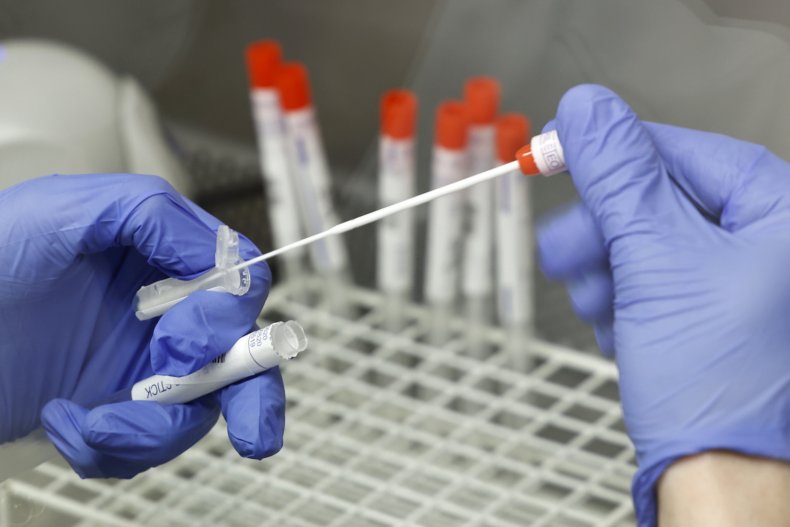 The World Health Organization (WHO) has declared Omicron a variant of concern, warning that the strain is likely to spread further and poses a "very high" global risk.
President Joe Biden addressed the nation on the issue on Monday, telling the Americans not to panic about Omicron's emergence.
"We have the best vaccine in the world," Biden said. "The best medicines, the best scientists, and we're learning more every single day. And we'll fight this variant with scientific and knowledgeable actions and speed. Not chaos and confusion."
Biden also told reporters that the administration will not impose lockdowns or shutdowns in response to the Omicron outbreak. Instead, their approach will rely on more vaccinations, booster shots and COVID-19 testing.
The U.S. has restricted travel from eight countries amid the new outbreak. The White House has said the restrictions aren't meant to punish others nations, and are intended to keep Americans safe.
"It gives us time to take more actions, to move quicker, to make sure people understand you have to get your vaccine," Biden said of the new travel rules. "You have to get the shot. You have to get the booster. Sooner or later we're going to see cases of this new variant here in the United States. We'll have to face this new threat just as we faced those that come before it."
YouGov surveyed 9,938 U.S. adults on November 30 about the Omicron variant. The organization's poll about the Delta variant surveyed 10,579 adults on June 24.