Americans Divided Over Whether NFL, NBA, MLB and Other Sports Leagues Should Return This Year: Poll
Americans may have been starved of live sports for two months because of the novel coronavirus pandemic but remain divided over whether the NBA, MLB and NFL should resume this year, a new poll has found.
According to a CNN survey conducted by SSRS, only 48 percent of the 1,001 respondents believe professional sports leagues should play any games this year, while 47 percent opposed a return and the remaining 5 percent declared themselves unsure.
The findings come as a surprise, given that President Donald Trump and a number of state governors have repeatedly identified professional sports resuming as part of the plans to reopen the U.S. and restore a sense of normality to the country.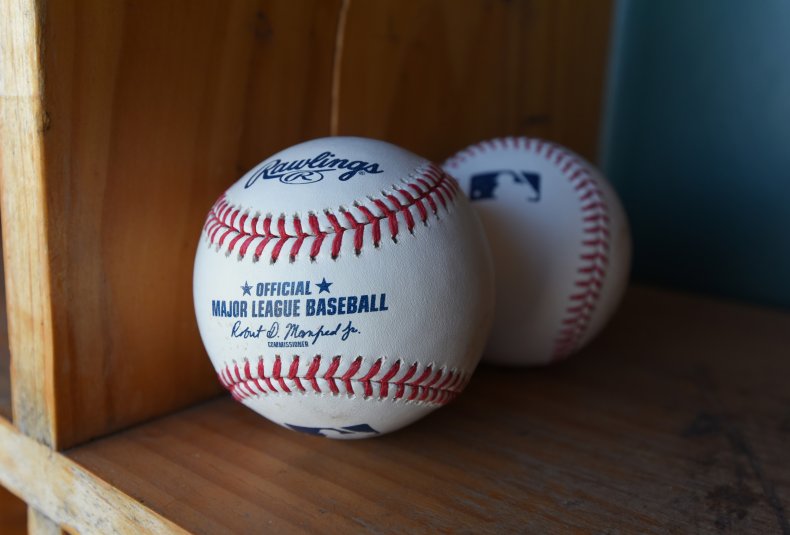 The NBA season has been suspended since March 11, when Utah Jazz center Rudy Gobert became the first player to test positive to COVID-19, and the NHL halted proceedings shortly afterward.
The MLB was scheduled to hold its Opening Day on March 26 but postponed it indefinitely, while the NFL was forced to hold its draft remotely last month instead of having it in Las Vegas as planned.
Over the last two months, the major sports leagues have all explored different contingency plans that may allow them to return at some point this season and give fans some live action to watch.
On Tuesday, NBA commissioner Adam Silver held a call with the NBA's Board of Governors during which he indicated he was increasingly optimistic the league may resume its regular season this season.
Silver indicated a final decision will be taken within two to four weeks and confirmed the league was considering using specific hubs to keep players isolated and limit travel as much as possible.
He singled out Las Vegas and Walt Disney World in Orlando, Florida, as two locations the league may use if and when it resumes.
The MLB is also working on plans to return this summer and over the weekend Ken Rosenthal of The Athletic reported that the league intended to open as many ballparks as possible, but teams would be limited to face opponents only from their own division and the same geographic division in the opposite league.
The NFL, meanwhile, remains adamant the upcoming campaign will get underway as planned on September 10 and last week released its 256-game regular season schedule.
Plans to get the wheels of the major leagues moving again received a boost earlier this week, when the governors of Arizona and Florida opened their states up to professional sports.
On Tuesday, Arizona Governor Doug Ducey indicated sports can resume in the state from May 16 behind closed doors, a message echoed a day later by Florida Governor Ron DeSantis.
The latter went a step further, suggesting professional teams that can't resume operations in their home states would be welcome in Florida.
"All professional sports are welcome here for practicing and for playing," DeSantis said at a news conference in Tallahassee.
"What I would tell commissioners of leagues is, if you have a team in an area where they just won't let them operate, we'll find a place for you here in the state of Florida."
While sports may return sooner rather than later, all professional leagues will do so without fans in stadiums and arenas, in accordance with health guidelines set out by the U.S. Centers for Disease Control and Prevention and the National Institute of Allergy and Infectious Diseases.
As of Thursday morning, almost 1.39 million cases of coronavirus have been reported in the U.S., by far the highest tally of any country in the world. Over 84,100 deaths have been recorded in the U.S. and over 243,000 people have recovered, according to Johns Hopkins University, which has been tracking the outbreak using combined data sources.
More than 297,000 people have died globally since the outbreak of coronavirus was first identified in Wuhan, a city located in China's central Hubei province, late last year. There have been over 4.34 million confirmed cases globally.
The graphic below, provided by Statista, illustrates the spread of coronavirus across the U.S.