Americans Split on Whether Infrastructure, Social Spending Legislation Will Help or Hurt Economy
A new poll found that Americans are divided on whether the bipartisan infrastructure and social spending bills would help them or the economy.
The ABC News/ Ipsos poll released on Sunday showed that Americans were equally split, 34 percent to 34 percent, about whether these bills will hurt or help the economy. Only 6 percent think the bills would have no impact on the U.S. economy. Meanwhile, 25 percent don't know if the bills would have any effect.
It also showed that 68 percent of Democrats think that the bills would help the economy if they went into effect, compared to only 7 percent of Republicans and 29 percent of independents.
The latest poll was conducted among 514 people between October 29 and 30, with the results having a margin of sampling error of 4.7 points.
The survey also found that 32 percent of Americans think that the legislation will hurt them, and only around 25 percent said it would help them.
Meanwhile, 18 percent of Americans think that it wouldn't make a difference whether the bills were signed into law, and 24 percent don't know about the outcome.
In terms of political affiliations, according to the survey, 47 percent of Democrats think the bill would be helpful, while 25 percent said it makes no difference for people like them. About 22 percent are unaware of how it will change their lives.
However, a large number of Republicans, 64 percent, think that the social spending and the infrastructure bills will hurt people like them. Twenty-nine percent of independents are thinking of the same outcome if the bills were signed into law.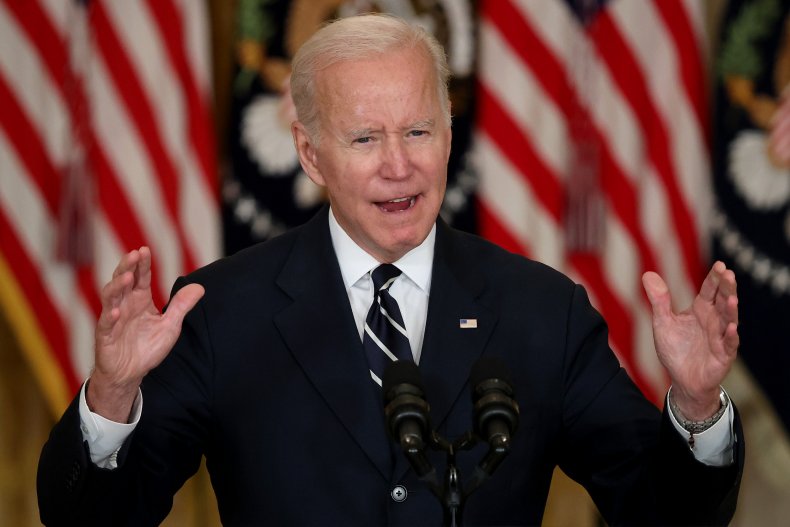 Though negotiations are still ongoing concerning the bills, only 69 percent of Americans said they know somewhat to nothing at all about the spending package and the infrastructure deal. But 31 percent said they know too much or a good amount about the bills.
Despite Americans having split opinions about the impact of the bills on their lives and the U.S. economy, some of them don't really know about the objectives of President Joe Biden's Build Back Better plan.
According to a CBS News poll conducted earlier this month, 29 percent of 2,054 respondents said they don't know what is included in the plan, while 28 percent said they have a general understanding about it. Only 10 percent said they know more about the plan.
After months of delay to reach an agreement with progressives and moderates, Democratic leaders are hoping they could vote on both bills as soon as Tuesday.
The spending package now includes plans to combat climate change and expand Medicare, among other elements. The initially $3.5 trillion package has been revised on Thursday to remove free two-year community college and low-priced prescription drugs, among other plans.