Most Americans Don't Know Much Specifically About Biden's Build Back Better Plan: Poll
A new poll found that most Americans know less about the specifics of President Joe Biden's Build Back Better plan.
The spending package focuses on lowering spending costs for families, improving public education, and expanding Medicare coverage, among other elements.
Conducted between October 6 and 8, the CBS News/ YouGov survey released Sunday found that 29 percent of 2,054 respondents said that they don't know what the plan entails. About 33 percent said they had a general sense and some specifics, and 28 percent reported they also had a general sense but not any specifics. Only 10 percent said that they know many of its specifics.
The poll showed that 59 percent of respondents heard about the plan's spending cost and 58 percent heard about increasing taxes for high-income people. Meanwhile, only 40 percent said that they are aware of the plan's components, including lower drug prescriptions and Medicare coverage for eye, dental and hearing treatment.
Additionally, people who have heard more about the plan's family leave and Medicare expansion policies were more likely to approve the Build Back Better than those who have heard only about the spending costs.
With Americans thinking about the way the bill will affect them, 36 percent of respondents said that the plan will help them and their families. Meanwhile, 41 percent said that the Build Back Better will help the economy overall.
The majority of respondents said that they support federal funding for lowering prescription drug prices, while 84 percent said it should be targeted to Medicare coverage expansion. Meanwhile, 73 percent said that federal funding should go to developing paid family leave policies, and 67 percent said it should be invested in universal pre-K.
The CBS News/YouGov poll has a margin of error of plus-or-minus 2.6 points.
Biden has been trying to pass the spending package and the $1.5 trillion bipartisan infrastructure bill amid current negotiations about the price tag on the Build Back Better Act. Democrats have set October 31 as a deadline for passing both bills.
"These bills are about competitiveness versus complacency. Opportunity versus decay. They're about leading the world or whether we're going to let the world pass us by," Biden said on Friday, after the latest September job report showed a slow economic recovery.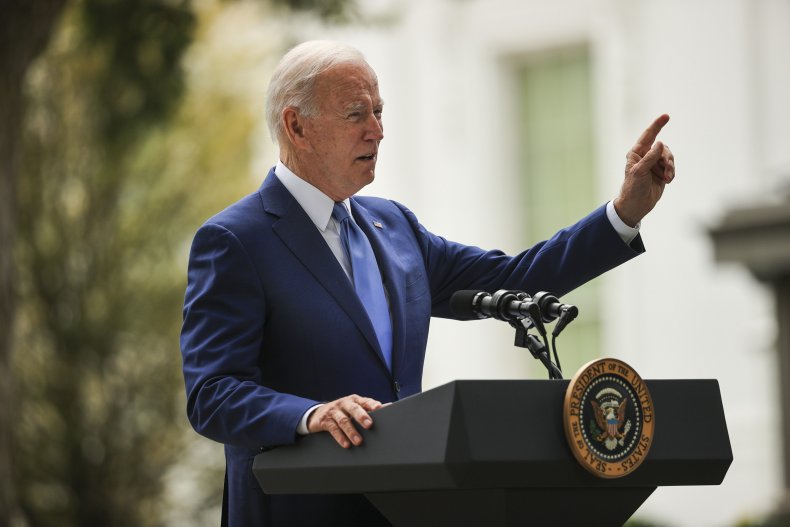 "The American people understand what's at stake. They understand that when workers and families have a better shot, America has a better shot. Given half a chance, the American people have never, never, ever, ever let their country down. Today, we receive more evidence of the progress we're making and I know we can make a lot more in the days ahead," he added.
Despite being optimistic about passing those two bills, Biden is becoming less popular nine months into his presidency, according to recent polls. The president's approval rating fell 38 percent during the first four days of October, according to a Quinnipiac University poll, and fell 48 percent between October 5 and 7, according to another poll by Ipsos.