Watch: Why Americans Want Paris Agreement but Don't Trust Climate Science
Two out of three Americans oppose President Donald Trump's decision to pull out of the Paris Agreement, according to polls released just after his June 1 announcement.
Yet Americans' widespread agreement about the value of the Paris pact, and its aim of curbing the carbon emissions that cause climate change, don't neatly align with many of their views on climate science.
During an interview with Fox News the day of Trump's announcement, Vice President Mike Pence said that "for some reason or another" climate change has only "emerged as a paramount issue for the left in this country and around the world."
Pence's statement highlights just how divided Republicans and Democrats remain on the issue.
A study published in late 2016 by the Pew Research Center sampled the views of 1,534 Americans on climate change and climate scientists. One of its key findings was that 74 percent of Americans care a great deal or to some extent about climate change.
Just nearly half believe the world is warming because of human activity. But only 15 percent of conservative Republicans thought the climate is changing because of human activity, while 79 percent of liberal Democrats thought humans are driving it.
Read more: Trump cited weather reports as reason for Paris Agreement withdrawal: report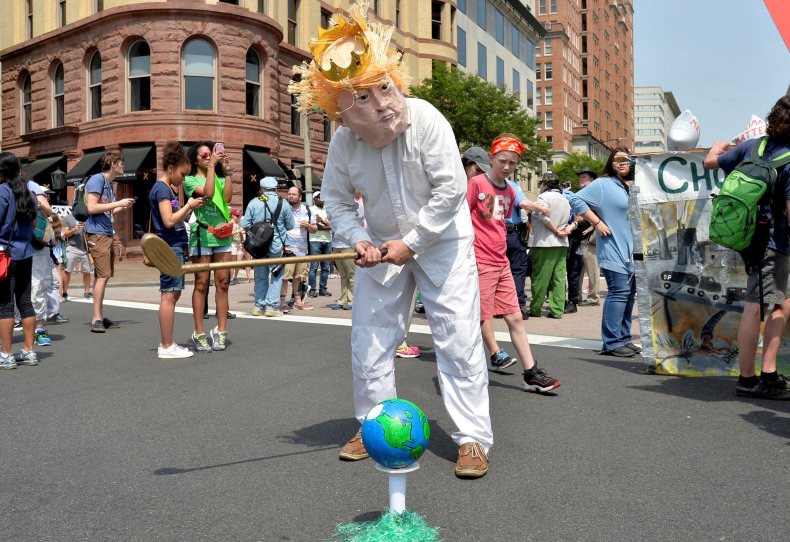 When those views were broken down further, the pollsters found Democrats who may have been skeptical of climate science were likely to change their minds and trust scientists more when they learned more about the issue. Learning more about climate science, however, had little impact on the views of skeptical Republicans.
Trump's decision to pull out of the Paris Agreement will please many GOP leaders and influencers in Congress, who have long opposed any serious action to reduce carbon emissions. The president has repeatedly called climate change a "hoax."
But his decision will not be universally popular with those who elected him to office. Almost half of Trump voters agree the U.S. should stay in. Only 28 percent wanted to pull out and the rest were unsure.
Americans are clearly concerned by the effects of climate change on our planet. But divisions between the parties on the issue make it difficult to take serious action in the foreseeable future.