Trump Cited Weather Reports as Reason for Paris Agreement Withdrawal: Report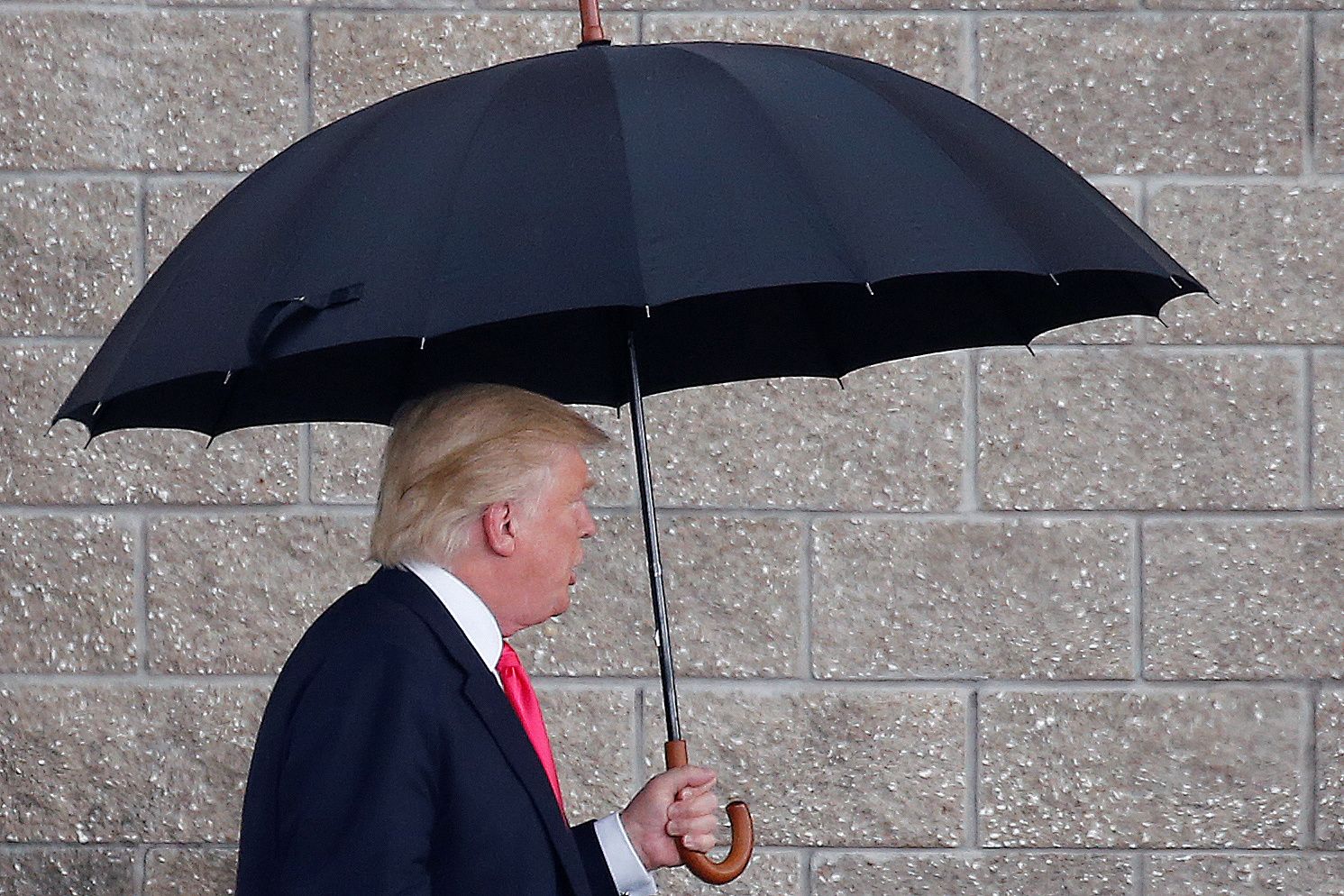 When President Donald Trump decided to pull the United States out of the landmark Paris agreement aimed at fighting climate change, he made a choice with potentially world-altering consequences—and it might have been the local weatherman's doing.
Politico reported in its "Playbook" newsletter that while Trump was spending the weekend at his Florida golf club, he cited inaccurate weather reports as reasoning for pulling out of the Paris accord, seemingly suggesting a disbelief in climate science.
"Overhead at Trump National," read the newsletter, "Trump discussing his decision to pull out of the Paris climate agreement over lunch after playing a round of golf Sunday. Trump's post-Paris analysis: they can't even get the weather report right, so how come they think they can get that right?"
Trump has long been a denier of global warming and climate science, although the White House has grown tight-lipped in describing his beliefs about climate change.
"Honestly, I haven't asked him," Press Secretary Sean Spicer said in a press briefing last week. "I can get back to you."
Yet in 2012 Trump tweeted that global warming as a concept was "created by and for the Chinese in order to make U.S. manufacturing non-competitive." A bevy of other similar tweets aside, Trump even said during a campaign rally: "Obama's talking about all of this with the global warming and...a lot of it's a hoax. It's a hoax. I mean, it's a money-making industry, OK? It's a hoax, a lot of it."
Trump has before cited snow or ice in hot climates as further proof that global warming is a hoax, but weather—and weather reports—focus on short-term shifts in the atmosphere, which can prove highly volatile. Climate, meanwhile, looks at the long-term averages and bigger picture of how the world is shifting over time. Predicting rain Friday and creating a model that predicts what our planet will look like 50 years in the future are vastly different tasks.
Meanwhile, there is a consensus among the scientific community that global warming is real and humans have played a part in that—and its effects such as more extreme weather, rising sea levels and increased disease could prove quite deadly. And while Trump or others might cite cold weather as proof global warming is a hoax, Earth has now experienced a new hottest-year-on-record for three consecutive years.