America's Driver's Training is Leaving Teens Unprepared for the Road
Getting a driver's license is easy for teenagers in the United States compared to the rigors of licensing in other countries. However, the lack of driver's education has left them more unprepared than ever before to take over the responsibility of being at the helm of an automobile.
A 2021 study by Zutobi Drivers Education found that only in Mexico, Qatar and Latvia was it easier for drivers to be licensed than in the U.S., the home of the second most vehicles worldwide.
Licensing requirements vary widely from state to state. In New Mexico drivers can take 57 hours of class with no instructed driving at all, and get a license. In Wisconsin, Mississippi and others, students 18 years and older don't need to take a road test, as long as they've fulfilled the requirements of having a learner's permit and driving a certain number of hours with adults.
In Florida, after 18 years old drivers don't need a learner's permit if they can pass the road test.
It's tougher in Michigan, where drivers have two segments of required classes, with 30 hours of supervised practice driving, including a minimum of two hours at night in between. They need 20 more hours, including eight at night, to get a full license.
California's licensing requirements are even stricter. Drivers need 30 hours of classroom instruction, six hours of driver's training with an instructor and 50 hours of practice, including 10 at night, before going to the Department of Motor Vehicles (DMV) for a driving test.
According to a 2019 study by Volvo and the American Driver and Traffic Safety Education Association (ADTSEA), 95 percent of students in the 1970s had access to public driver's education. Now, just 10 states offer free driver's training.
More than half of respondents (52 percent) said driver's education is outdated and one in three licensed drivers said they spent less than 20 hours behind the wheel prior to taking their driving test.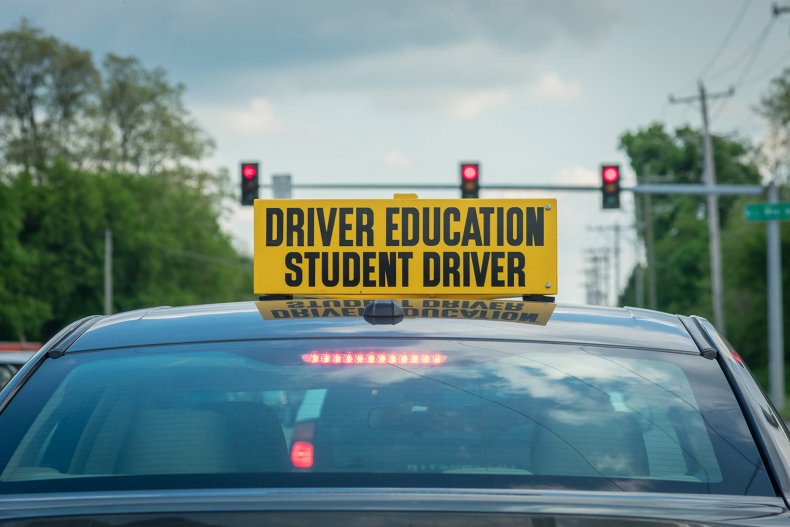 The current mandate average for U.S. states is 46 hours, though more than a dozen require less than 40. Additionally, several states do not include supervised driving as a licensure requirement at all.
Ninety percent of Americans think driver's training should still be covered at public schools, the same study revealed.
"It's clear both in the official requirements and driver data that there's room for improvement when it comes to getting new drivers prepared in the U.S," Jacob Loving, marketing director at Driving-Tests.org told Newsweek. The website helps drivers prepare to pass their driver's permit and license exams with manuals, practice tests and virtual exams.
Loving proposes taking lessons learned from countries where licensing is a more stringent process and translating them for use in America.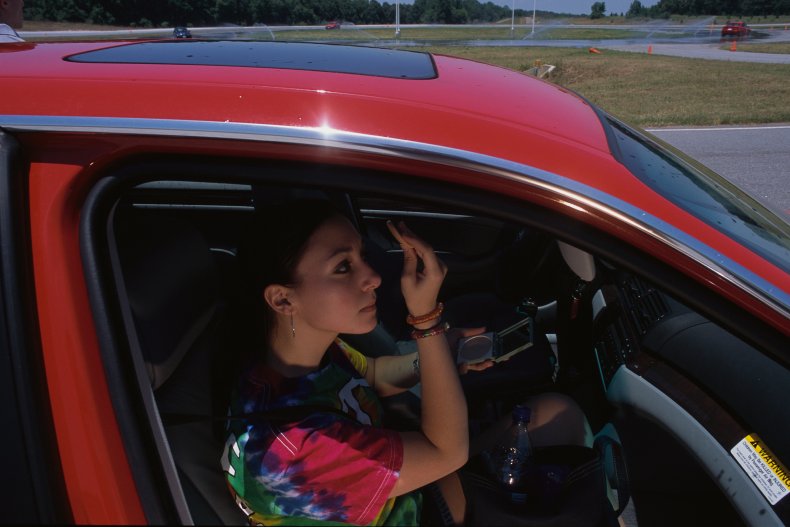 "A great example of this is Hazard Perception Tests, which are done in the United Kingdom and Australia, but not here. A Hazard Perception Test challenges new drivers to identify common crash situations and potential threats in a video format, effectively testing their ability to sense danger while driving," said Loving. "They have been shown to be very effective, which is why we decided to include them in our own practice tests for U.S. drivers despite them not being officially required."
In the UK drivers are allowed to get a provisional license at 15 years and nine months. The drivers have to be supervised and the vehicles have to have "L" plates denoting a learner. Students can't drive on highways without a driving instructor and dual controls (one on each side of the front row of seats) in the vehicle. After that, they take driving lessons then prepare for a written test. Further, they must take an on-road test to get a full license granted after the age of 17.
In Australia, drivers have to be 16 years old and pass a driver knowledge test before they get their learner's permit. A provisional 1 (P1) license comes next with the requirement of 120 supervised driving hours including 20 at night. Those drivers also have to pass a Hazard Perception Test before getting a second provisional license (P2).
Both provisional licenses are limited in the amount of passengers they can have and the power that the car can deliver, based on its weight. P2s can't drive a modified car either. After 24 more months those drivers can get their full, unrestricted license.
"If it was up to me, everyone would have to get a formalized training," Benny Malburg, President of Official Driving School, a traditional brick-and-mortar driver's training school in Royal Oak, Michigan, told Newsweek. "People move in between states and drive in between states, and that shouldn't be a problem."
Loving agrees, noting that it's hard to gain insight from a system with so many different rule sets.
"Age requirements and other rules relating to instruction permits and licenses vary by state. Nationwide studies and surveys have to be adjusted for these metrics, which makes it more difficult to find reliable insights from large sets of data," Loving said.
The American Automobile Association (AAA) has a national curriculum it shares with driving schools, and Official Driving School has been using it to great effect.
"We're proud of how the program has built up, we now use AAA's driver curriculum, even though it's also working against us with the parent concept. We used to have our own curriculum, but I have to admit, the AAA stuff is better with teachings on situational experience, emergency situations, roadway conditions, ethical things to talk about including drunk driving and road rage," said Malburg.
The parent concept he's talking about is a system that allows parents to do the driver's training while waiving the option for a trained instructor.
A bill making that approach legal was approved in Texas about 10 years ago and Malburg has fought to keep a similar bill (HB 5845) from passing in Michigan.
According to AAA, Texas teen drivers were involved in more fatal crashes than young drivers in any other state. From 2010 to 2019, there were 2,318 deaths on Texas roadways involving teen drivers. In general, new teen drivers ages 16-17 are three times as likely as adults to be involved in a deadly crash.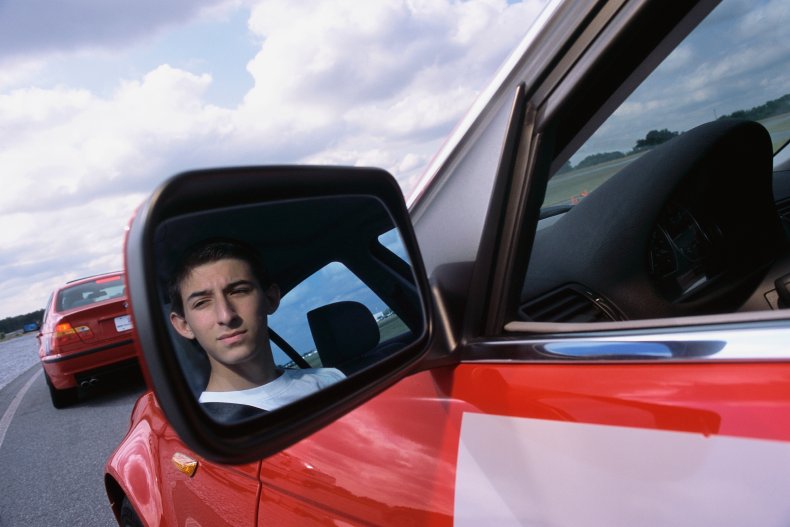 Republican representative Chris Quinn of Pennsylvania's 168th district introduced House Bill 1244 during the Regular Session of 2021-2022 to modernize and streamline the system. Driver's training was established in the '50s in the state through the Private Driver Education or Training School Act. It was instituted, like many others, under the public education system.
The new bill says that the Pennsylvania Department of Transportation will be responsible for driver's training programs and the licensing of driving instructors, repealing the original law from 1951. It will be able to abbreviate the process to become an instructor, which can take up to 12 months, putting a burden on driving schools.
"For our driving schools, those who teach and would like to teach at those schools, and most importantly, for young Pennsylvanians who need to learn how to safely and lawfully drive, this law must be updated," Quinn said in a statement. "It's time to bring our driver education system into the 21st century."
Those 21st-century safety and driver assist features are something both the instructors and lawmakers are watching closely. The level of technology continues to advance, changing the way driving is taught, how drivers navigate the roads and how they learn for the first time.
"Students are certainly learning, but the latest technologies are not featured in the current DMV tests. Students are often learning to use the new tech in their parents' vehicles," said Loving.
"We see these advancements as a net positive overall. New tech such as 360-degree backup cameras, intersection-scanning automatic emergency braking, and blind-spot warnings are all excellent. We believe it's most important that these technologies do not interfere or distract drivers, and only activate when necessary," said Loving.
The Insurance Institute for Highway Safety (IIHS) has started a new campaign that aims to help parents and their teenagers navigate driver education training. The Navigate to Safety education initiative provides parents and teens with downloadable guides to help navigate vehicle choice, the latest in car tech and driving restrictions.
There is a set of national recommendations for driver's training, for both content and delivery, created by the Association of National Stakeholders in Traffic Safety Education (ANSTSE). The group includes AAA, the AAA Foundation for Traffic Safety, American Association of Motor Vehicle Administrators, Driver Education and Training Administrators, Driving School Association of the Americas and a few more.
It put out recommendations after a study in 2008. It adjusted them in 2017 and a third set will come out in the next few years. NHTSA funds the group, and coordinates some of the statewide assessments of driver's training compared to national standards.
"We've found that states tend not to update their programs frequently, so for a lot of states, we do them a favor adopting it," Dr. William Van Tassel, manager, driver's training programs for the AAA National Office told Newsweek. "It identifies gaps and provides recommendations to close those gaps and move the programs forward.
"There is more energy in driver's education now than there has been for 30 years. States seem to be moving forward at a faster rate regarding improving their programs. It plays a critical role in helping new drivers understand how to use modern vehicle technologies safely and effectively."