America's Got Talent Season 16 is currently airing on NBC, with the show currently airing its auditions. With contestants like Storm Large, the Northwell Nurse Choir and World Taekwondo Demonstration Team already wowing the judges, many viewers are eagerly anticipating the live shows when they will able to see the best acts compete for this year's prize. Here's when that will be.
When the 'America's Got Talent' Live Shows Start in 2021
Viewers have a few more weeks of auditions before the show heads into the live finals.
As with previous seasons, there are expected to be seven weeks of auditions, followed by a compilation show of the best auditions and the judges' cuts round in which Simon Cowell, Howie Mandel, Sofia Vergara and Heidi Klum get to decide which acts will make the finals.
This year's season began on June 1, 2021. This means that the auditions are set to air until July 13—at time of writing, that means two more weeks of auditions.
Currently, NBC has the live shows scheduled to begin on Tuesday, August 10. These shows will begin in the show's usual time zone of 8 p.m. ET / 7 p.m. CT.
When the live shows begin, AGT will go to two nights a week. The result show will air on Wednesday nights at 8 p.m. ET / 7 p.m. CT.
As for when the final will air this year, NBC has not confirmed the exact date. Last season went into its live shows on August 11 and ended on September 23, so this year's season is expected to follow suit.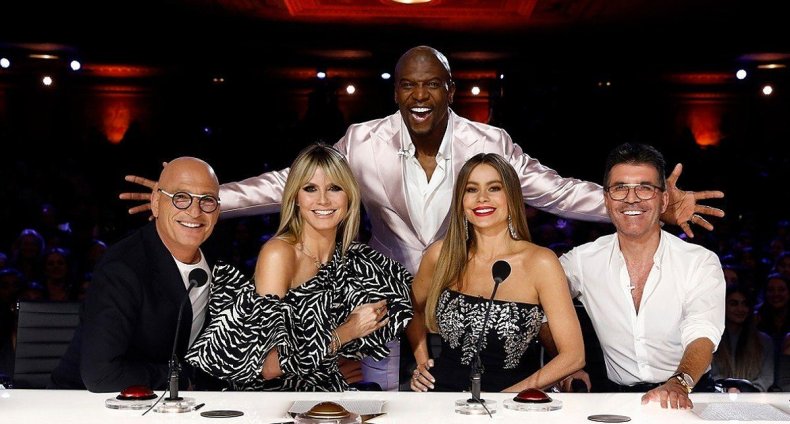 So far, we know four acts who will appear in the quarterfinals. These are the four acts who got the Golden Buzzer on AGT so far this year: Jane Marczewski (aka Nightbirde, who got the buzzer from Cowell), Jimmie Herrod (buzzered by Vergara) the Northwell Health Nurse Choir (Mandel) and the World Taekwondo Demonstration Team (Crews).
As opposed to last season, the 2021 America's Got Talent live shows are expected to have an audience, as did this year's auditions. Speaking about this to People Magazine, Mandel said: "It was wonderful—it's like you've been lost forever, and now you feel like, 'I'm home.'
"Just to hear a reaction behind you, just to hear anybody be behind you and, kind of, affirm that what you just heard or what you just saw or how you just judged—they're either in agreement with [you], or they're totally opposed to what you just said."
America's Got Talent Season 16 airs Tuesdays at 8 p.m. ET / 7 p.m. CT on NBC.