America's Got Talent Season 17 sees the show giving the Golden Buzzer to some of the country's most impressive talents.
The Golden Buzzer, in case you've forgotten, is a button that the four America's Got Talent judges and host Terry Crews can press once per season. The act for which they press it then automatically goes straight through to the live shows.
The NBC show has so far had one Golden Buzzer press per episode of its 2022 season. Terry Crews was the first to send an act through to the live shows, followed by judges Howie Mandel and Simon Cowell.
AGT fans can read on to find out exactly who they chose to get the Golden Buzzer this year.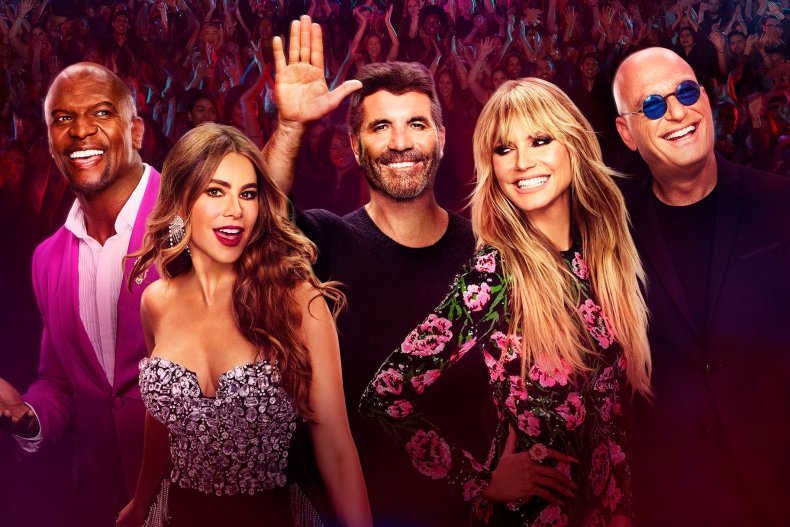 Who Has Gotten the Golden Buzzer on America's Got Talent This Year?
Here's everyone who has pressed their buzzer so far on AGT Season 17. This article will be updated when judges Heidi Klum and Sofia Vergara made their Golden Buzzer choices.
Terry Crews' Golden Buzzer: Avery Dixon
Crews gave this year's first AGT Golden Buzzer in Episode 1 of Season 17. Its recipient was the 21-year-old saxophonist Avery Dixon, who impressed the Brooklyn Nine-Nine actor with his soulful playing.
Dixon's story also left the judges emotional, after he discussed being born prematurely and getting bullied in elementary school.
Crews said of this: "You've been bullied all your life, but you tell every bully that you have got a big brother named Terry Crews who is here, who's got your back. All those bullies are gonna have to watch you succeed."
Howie Mandel's Golden Buzzer: Madison Baez
In Episode 2, we learned that AGT lets random members of the crowd perform during the breaks as a way of keeping the audience engaged. Crews made the most of this by planting Baez into the crowd. Then, when the crowd was asked whether anyone could sing, Baez performed a version of "Amazing Grace" so good that it brought Cowell back into the room.
"In all the years we've ever done this, this has never actually happened before. I normally leave during the break because people do sing, so this is actually the opposite. It actually brought me back into the room," Cowell said.
However, it was actually Mandel who gave the 11-year-old singer (and star of the recent Netflix show Young Selena) the Golden Buzzer.
Simon Cowell's Golden Buzzer: Sara James
Episode 3 saw Cowell wowed by 14-year-old Polish singer Sara James. The singer performed a cover of Billie Eilish's "Lovely," and also revealed to the judges that this was her first time in the U.S.
Before pressing his Golden Buzzer, the British judge said: "This is probably where you dreamt of performing. I can remember when I came to America for the first time [...] that was a moment I'll never forget, and I want to make this a moment for you to remember forever."
In a People magazine interview, James said of this: "In America, dreams come true. It's so amazing. [Simon] made this whole trip to America so lovely."
America's Got Talent 2022 continues Tuesdays at 9 p.m. ET on NBC.