Amid Staff Exits and Toxic Workplace Whispers, Kamala Harris Picks Up $1.2B Win at Border
Vice President Kamala Harris has faced rumors of overseeing a toxic workplace environment for months with rumors ratcheting up amid high-profile exits including spokesperson Symone Sanders and communications chief, Ashley Etienne.
A lengthy CNN report in November offered a glimpse in the vice president's office as a place of frustration where aides claimed Harris "feels constrained" in her role. Some close to her reportedly felt she had been set "up to fail," with her role leading the charge to address root causes of migration from Central America to the southern border falling in that category.
For months, Harris has fielded criticism from both the left and right for her role in handling the continued surge of migration at the border. The CNN report stated that some in her office were "mad" after the president placed her in the role, seeing it as an "all-around politically losing assignment." However, Harris may have just picked up a significant win.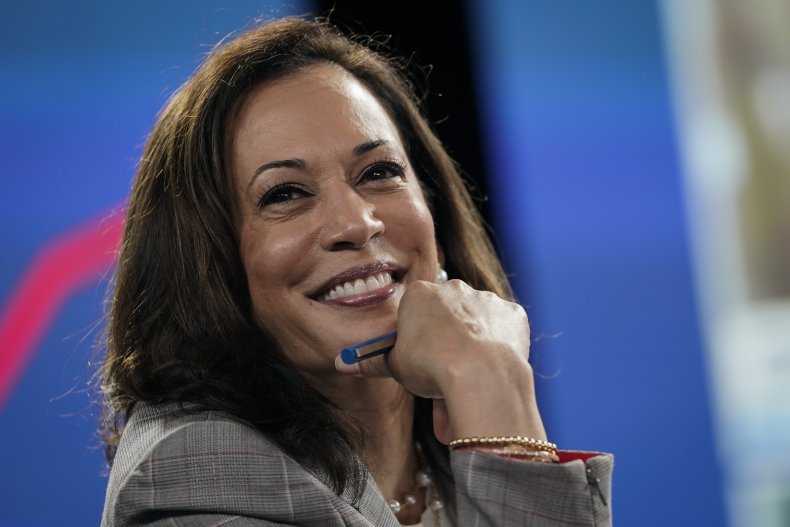 On Monday, Harris announced that a number of entities in the private sector have joined together in offering a commitment of over $1.2 billion in funds that will be invested in Central America. The commitments come as part of Harris' "Call to Action" aimed to boost private sector projects in the region.
Through the plan, the White House intends to "support long-term development of the region" as part of its strategy to address the root causes of migration, of which economic insecurity has been pointed to as the number one factor, according to a report by a coalition of migration advocacy groups.
Among the seven new entities joining the project are CARE International, Cargill, Grupo Mariposa, Parkdale Mills, PepsiCo, JDE Peet's, and PriceSmart. These entities will join Mastercard, Microsoft and Nespresso, which joined the effort in May. Together, the companies plan to invest in the region by opening a manufacturing hub, launching new stores and partnering with local farmers, in addition to other efforts.
Last month, Newsweek reported that while Harris has been limited in her public statements about the border, her efforts have not been completely lost. Migrant encounters at the border remain at record highs. However, that number has dropped each month since Harris released her root causes strategy. John Hudak, an expert with the Brookings Institution who examines the role of presidential power in policymaking, said this issue could end in Harris' favor.
"One of the weaknesses in the vice president's record, or experience, is that she's relatively new to federal politics and hasn't had a ton of experience dealing with issues of foreign policy," Hudak told Newsweek. "It helps her have that resume and get her that experience, which I think is substantively important for the vice president. Optically, it's also pretty important for the vice president now and when she runs for president at a later time."