Amtrak Crash With Republican Congress Members Is Company's Fourth Collision This Year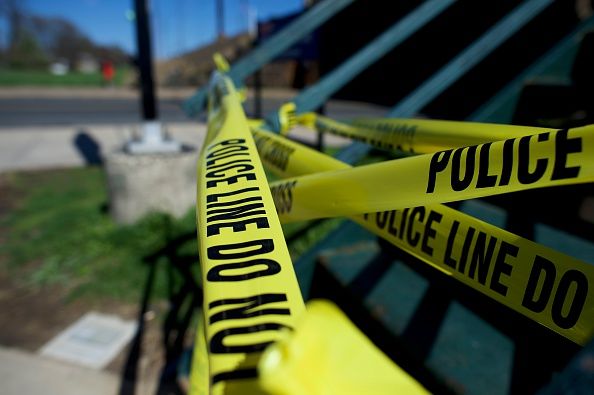 Wednesday's deadly Amtrak train collision in Virginia involving GOP congressional members marks the company's fourth crash in the first month of the year and the third that has ended in death or injuries.
The train hit a garbage truck in Crozet, killing one person and seriously injuring another, Amtrak officials said. None of the Republican lawmakers on board were seriously hurt, officials said. Representative Roger Marshall of Kansas, who is also a doctor, reportedly performed CPR on the train conductor and assisted people in the truck before an ambulance arrived.
The collision comes only a day after two people escaped a vehicle before it was struck by an Amtrak train on Tuesday in Morrisville, North Carolina.
On January 14, an Amtrak train killed two people after it collided with an SUV that tried to drive around a lowered crossing arm in front of the tracks in Whitakers, North Carolina.
On January 16, near Dixon, California, an Amtrak train collided with an occupied vehicle, killing the driver.
The series of collisions comes on the heels of a deadly Amtrak derailment in December, in which three died and dozens were injured after a speeding train near Olympia, Washington, partially fell off the edge of a freeway overpass.
Another train derailed in Washington just a few months before, in July, when it tipped over. There were minor injuries among the 267 passengers.
In Philadelphia in 2015, an Amtrak train traveling more than double the speed limit on a curve in the tracks derailed. Eight of the 238 passengers died, and more than 200 were injured.
Between 2010 and 2014, there was an average of 2,100 collisions a year between trains and vehicles, according to a study by the Department of Transportation. The study cited increased traffic volumes for the spike in train collisions.
Investigations by Amtrak and local law enforcement have found that distracted engineers, excessive speed and aging infrastructure have contributed to several of the recent incidents. Technology that can automatically slow a train down and up-to-date railroads are missing in much of Amtrak's system, in part due to a lack of federal funding.
Upcoming infrastructure plans will cut $630 million in federal grants for Amtrak, nearly half of what the company has received in the past to maintain railroads and trains.