Amy Coney Barrett Votes to Uphold Obamacare Despite Democrats' Fears She Would Overturn It
Justice Amy Coney Barrett voted Thursday to uphold Obamacare in the latest Supreme Court challenge, despite Democrats' efforts to stoke fears that the newest justice would overturn it during her nomination by former President Donald Trump.
The high court voted 7-2 to reverse court rulings in Texas and other Republican-led states that struck down the law's individual mandate provision.
The decision was a major victory for supporters of the health care law and marked the third time Obamacare has survived a major challenge in the Supreme Court. The ruling also had the unexpected support of Barrett, who Democrats argued would threaten the Affordable Care Act (ACA) if confirmed.
Barrett became the fifth woman to serve on the court, replacing the late Justice Ruth Bader Ginsburg, after being confirmed by the Senate last October.
On Thursday, Barrett joined Justices Stephen Breyer, John Roberts, Clarence Thomas, Sonia Sotomayor, Elena Kagan and Brett Kavanaugh in the court's majority opinion.
Breyer, who authored the opinion, said Texas and the other states challenging the law failed to show that they were harmed by Obamacare.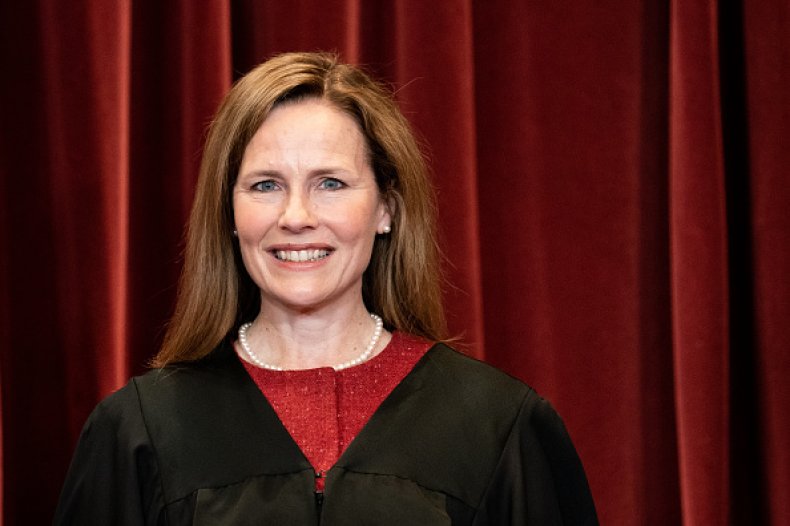 During Barrett's confirmation hearings, Democrats turned her nomination into a referendum on the future of the nation's health care. They argued that she would vote to strike down Obamacare when the Supreme Court heard the case and that this would leave tens of millions of Americans without health coverage.
"A vote by any senator for Judge Amy Coney Barrett is a vote to strike down the Affordable Care Act and eliminate protections for millions of Americans with preexisting conditions," then-Senate minority leader Chuck Schumer said at the time. "By nominating Judge Amy Coney Barrett to the Supreme Court, President Trump has once again put Americans' health care in the crosshairs."
Then-presidential candidate Joe Biden criticized Trump for nominating Barrett, saying that her confirmation could have a lasting impact on the more than 2 million Americans who had tested positive for the coronavirus.
"If President Trump has his way, complications from COVID-19, like lung scarring and heart damage, could become the next deniable preexisting condition," Biden said. "The American people know the U.S. Supreme Court decisions affect their everyday lives."
Democrats had expected Barrett to vote with Justices Samuel Alito and Neil Gorsuch, who dissented from the court's majority opinion, because of her previous legal rulings and writings, which suggested she would be among the court's most conservative members.
But Barrett surprised Democrats, agreeing with Breyer that "neither the individual nor the state plaintiffs have shown that the injury they will suffer or have suffered is 'fairly traceable' to the 'allegedly unlawful conduct' of which they complain."
Over 31 million Americans access health insurance through the ACA—a record high since former President Barack Obama signed it into law in 2010, the White House said last week.