Will Anakin Return in 'The Rise of Skywalker'? Hayden Christensen Sighting Prompts 'Star Wars' Rumors
Rumors and circumstantial evidence, fairly compelling when combined, suggest Hayden Christensen will return as Anakin Skywalker in Star Wars: Episode IX The Rise of Skywalker.
This week, Christensen, who played the young Darth Vader in both Star Wars: Attack of the Clones and Revenge of the Sith, visited the Star Wars: Galaxy's Edgeattraction at Disneyland in Anaheim, California. There building a lightsaber with his daughter, the Star Wars actor, 38, posed for several official photos.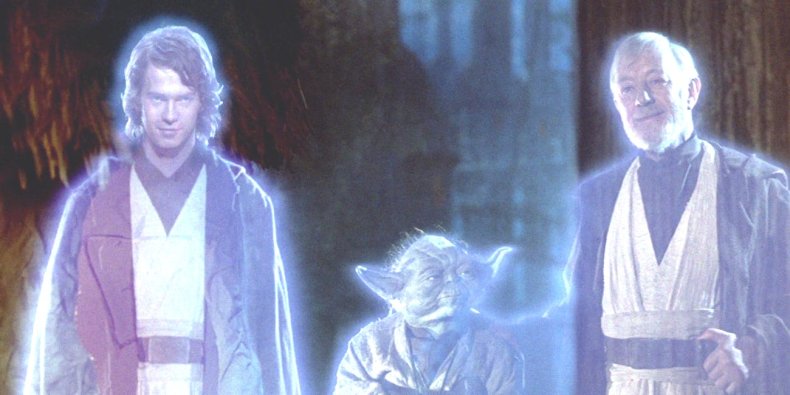 While Christensen's visit to Galaxy's Edge might have more to do with the attraction's flagging attendance than the next movie in the Star Wars saga, Christensen's public reappearance came shortly after anonymous leaks to Showbiz 411 suggested his character would return as a Force Ghost in the upcoming Rise of Skywalker.
"Christensen is said to have filmed his scenes last year," Showbiz 411's Roger Friedman wrote.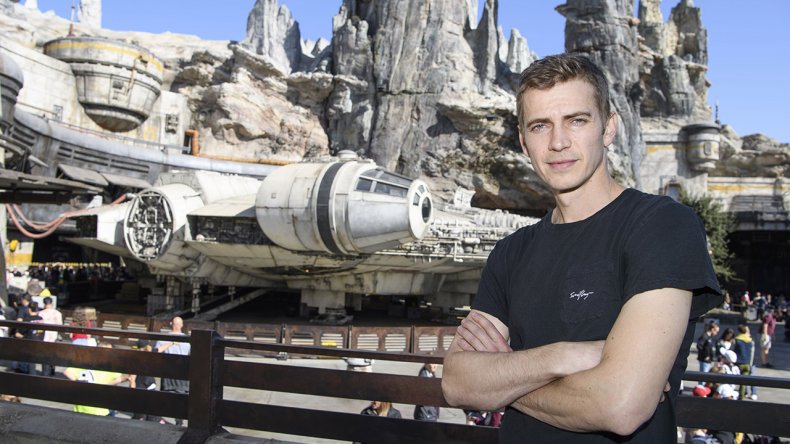 Though only appearing as Anakin in the critically reviled Prequel Trilogy, Christensen's return to the role meshes well with director J.J. Abrams announced intention to write a satisfying ending for all three Star Wars trilogies, rather than just wrapping the new story arc begun in The Force Awakens.
"Endings are the thing that scares me most," Abrams told Entertainment Weekly in a Friday interview. "This is about bringing this thing to a close in a way that is emotional and meaningful and also satisfying in terms of actually answering as many questions as possible," Abrams told Entertainment Weekly in October. "We went into this thing knowing it has to be an ending. We're not screwing around."
This year's Avengers: Endgame suggests one possible path to a conclusion for The Rise of Skywalker, by using the rules of the world to return to beloved past events. In Endgame, this required a time machine, so characters could double back on events from previous movies in the Marvel Cinematic Universe. But the Star Wars series already has a mechanism for bringing back long-dead characters: the Force Ghost.
With Rey (Daisy Ridley) and Kylo Ren (Adam Driver) teaming up against a resurrected Emperor Palpatine (Ian McDiarmid), it would make sense for them to call on past Jedi masters from throughout the Star Wars saga. The question then becomes will only Anakin make an appearance in Star Wars: The Rise of Skywalker, or should we expect a Force Ghost team-up of Qui-Gon Jinn (Liam Neeson), Luke Skywalker (Mark Hamill), Yoda (Frank Oz) and Obi-Wan Kenobi (Ewan McGregor) to stand strong with Kylo and Rey against the evil Emperor?
We'll learn just how haunted by Jedi and nostalgia Star Wars: The Rise of Skywalker will be when the concluding chapter of the Star Wars series hits theaters on December 20.