'Star Wars: The Rise of Skywalker' More Than Payoffs for Old Plotlines, J.J. Abrams 'Not Screwing Around'
For Star Wars: The Rise of Skywalker to succeed, crafting a powerful ending for its new characters and the conflict introduced in The Force Awakens is just the first step. Episode IX must also conclude the nine movie saga begun in 1977 with George Lucas' original Star Wars. But is fulfilling all the hopes of a 42-year-old series something a single movie can realistically accomplish, or would it instead feel like an endless checklist of callbacks, character reunions and lightsaber match-ups?
Director J.J. Abrams, who will close the Star Wars Sequel Trilogy he began in Star Wars: Episode VII, says he's just as concerned with the right balance between the larger series and crafting a new narrative—"We're not screwing around."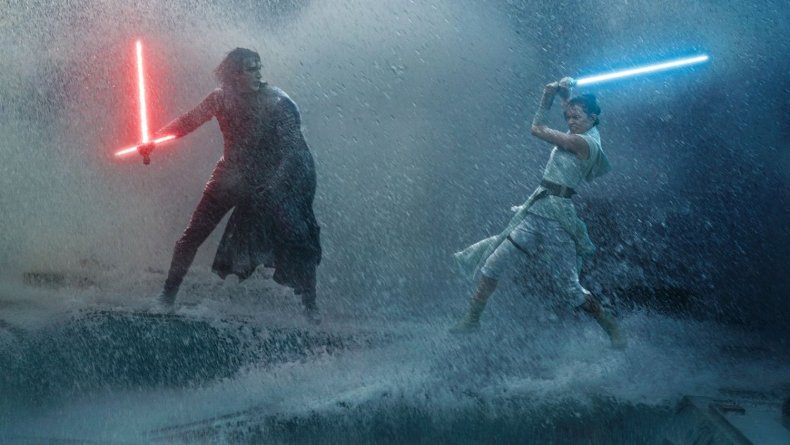 "Endings are the thing that scares me most," Abrams told Entertainment Weekly in a Friday interview. "This is about bringing this thing to a close in a way that is emotional and meaningful and also satisfying in terms of actually answering [as many questions as possible."
George Lucas has previously described the original Star Wars trilogy as a three-act play and had, at one time, made plans for a trilogy of trilogies. Speaking with Prevue magazine in 1980, Lucas said, "it's a nine-part saga that has a beginning, a middle and an end."
Abrams and co-writer Chris Terrio (Argo, Batman v Superman: Dawn of Justice) took to the task of writing Star Wars: The Rise of Skywalker in much the same spirit, but Abrams described to EW how they also balanced the larger saga against inspiration.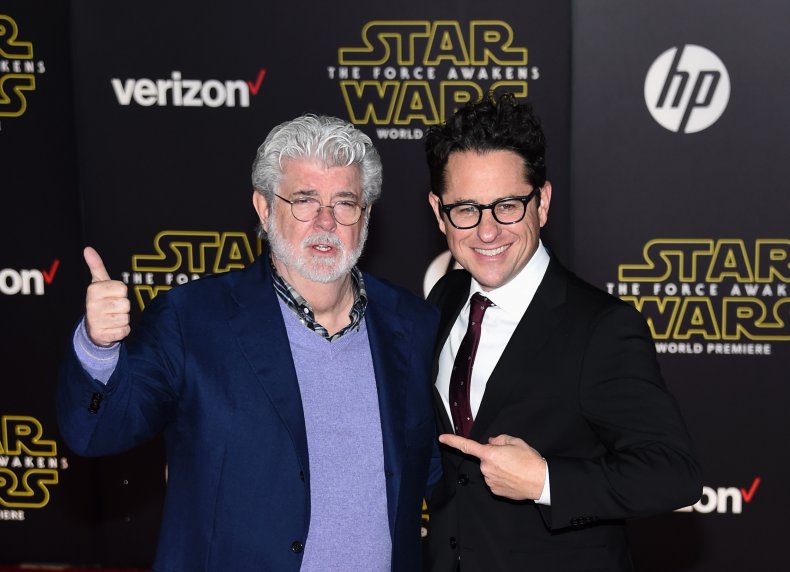 "While there were many things that were planned for and discussed ... that doesn't mean there isn't discovery, that doesn't mean there aren't things that come up that make you realize, 'Oh, here's an opportunity,'" Abrams said. "It also doesn't mean that there's a list of payoffs that we have to do because of setups. But we also were very much aware this is the end of the trilogy and it needs to satisfy. We went into this thing knowing it has to be an ending. We're not screwing around."
After the events of Star Wars: Episode VIII The Last Jedi, the Resistance is at a low-point, but Rey's (Daisy Ridley) Force abilities are growing stronger. Still, there is a danger, as Kylo Ren (Adam Driver) and/or the resurrected Emperor Palpatine (Ian McDiarmid) could still bring her to the Dark Side of the Force. The Last Jedi will also see the return of legacy characters, including General Leia Organa (Carrie Fisher appearing thanks to extra footage leftover from The Force Awakens), Luke Skywalker (Mark Hamill) and Lando Calrissian, with Billy Dee Williams returning to the movie series for the first time since Return of the Jedi.
Abrams said his hope is that "years from now" a viewer of all nine Star Wars "Episode" movies will "watching a story that is as cohesive as possible."
Star Wars: The Rise of Skywalker will be in theaters on December 20. Unconfirmed leaks suggest tickets could go on sale as soon as Monday, October 21.