'Star Wars: The Rise of Skywalker' Tickets On Sale Date and Runtime May Have Leaked
More than 60 days still remain until the December 20 release date of Star Wars: Episode IX The Rise of Skywalker, but new leaks suggest fans eager to see how the Star Wars saga concludes may be able to purchase presale tickets as soon as Monday.
On Tuesday, movie critic Adam Frazier, citing anonymous sources, said The Rise of Skywalker tickets on sale date will be October 21, beginning at 8 p.m. ET.
This matches up well with anonymous sources who last week told YouTube Star Wars show Black Series Rebels to look out for a new trailer for The Rise of Skywalker during ESPN's Monday Night Football on Monday. Other Star Wars leaks sites agree, with multiple sources seemingly confirming the imminent premiere of new footage from the next Star Wars movie during the halftime commercial break. A similar rollout for Star Wars: The Last Jedi coincided with ticket sales, which became available online just after the Episode VIII trailer's debut.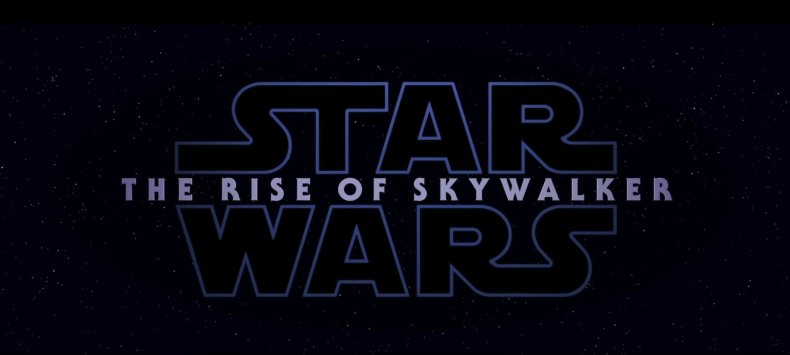 Another recent leak, corroborated by Frazier, may also provide a runtime for the upcoming Star Wars sequel, which is in the tricky position of wrapping up not only the Star Wars sequel trilogy started by The Force Awakens, but also the entire nine-movie saga launched by Star Wars in 1977. On the subreddit r/StarWarsLeaks, user HopeLivesInTheGalaxy posted a picture of showtimes that will soon be on sale, seemingly from a computer system used by the Cinemark Theatres chain. In addition to the multiple planned screenings, the photo also reveals the movie's purported runtime of 155 minutes.
"The surviving Resistance faces the First Order once more in the final chapter of the Skywalker saga," the description for the movie reads.
With Emperor Palpatine returning, The Rise of Skywalker is expected to pit new characters like Rey (Daisy Ridley) and Kylo Ren (Adam Driver) against the Star Wars series' greatest nemesis. Directed by J.J. Abrams (The Force Awakens), from a screenplay by Chris Terrio (Batman v Superman: Dawn of Justice), The Rise of Skywalker is the last announced Star Wars title coming to theaters, the result of Disney reconsidering the series' future after the box office failure of Solo: A Star Wars Story.
However, multiple Star Wars movies are in the planning stages, including upcoming entries created by The Last Jedi director Rian Johnson and Game of Thrones creators David Benioff and D.B. Weiss. Marvel Studios head Kevin Feige is also developing a Star Wars movie, but we don't expect to hear any details about Star Wars' cinematic future until after the release of Rise of Skywalker.
Star Wars: Episode IX The Rise of Skywalker will be out in theaters on December 20. To secure tickets for opening night, keep an eye out on October 21 at 8 p.m. ET.