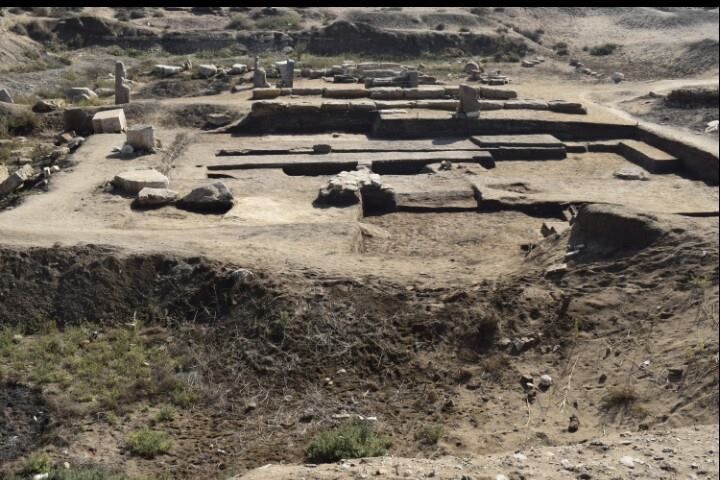 Archaeologists working in Egypt have uncovered the remains of a mysterious 2,600-year-old temple and a series of sacred artefacts they believe to be part of a holy complex at the Hill of The Pharaohs.
In their excavations in the north of Egypt, the team said they found signs of the temple structure as well as other ancient objects which they dated to the late period between 664-332 B.C.
Related: Ancient Egyptian Mummy Buried Wearing Golden Sky God Mask Discovered In Long-Lost Sarcophagus
The archaeologists at the Tel al-Pharaeen site, also known as the Ancient Buto site in the Kafr al-Sheikh governorate said the temple appeared to have held four furnaces which were likely used to make devotiional offerings.
Ayman Ashmawy, head of the ancient Egyptian antiquities sector at Egypt's Ministry of Antiquities said in a statement that the mud walls recovered in the dig would have formed the architectural axis of the temple.
The archaeologists also recovered the bases of two limestone pillars that would have once formed some of the integral structure of the temple.
Experts uncovered other limestone artefacts including a statue of King Psamtik I seated on a throne and partly identifiable by a royal handkerchief he was depicted as holding. The upper part of the statue had become damaged over the centuries.
Another as of yet unidentifiable royal statue was also uncovered. The carved black granite statue has lost its head, its neck and a section just below one knee. However, experts believe this is also likely to Psamtik because of its royal clothing.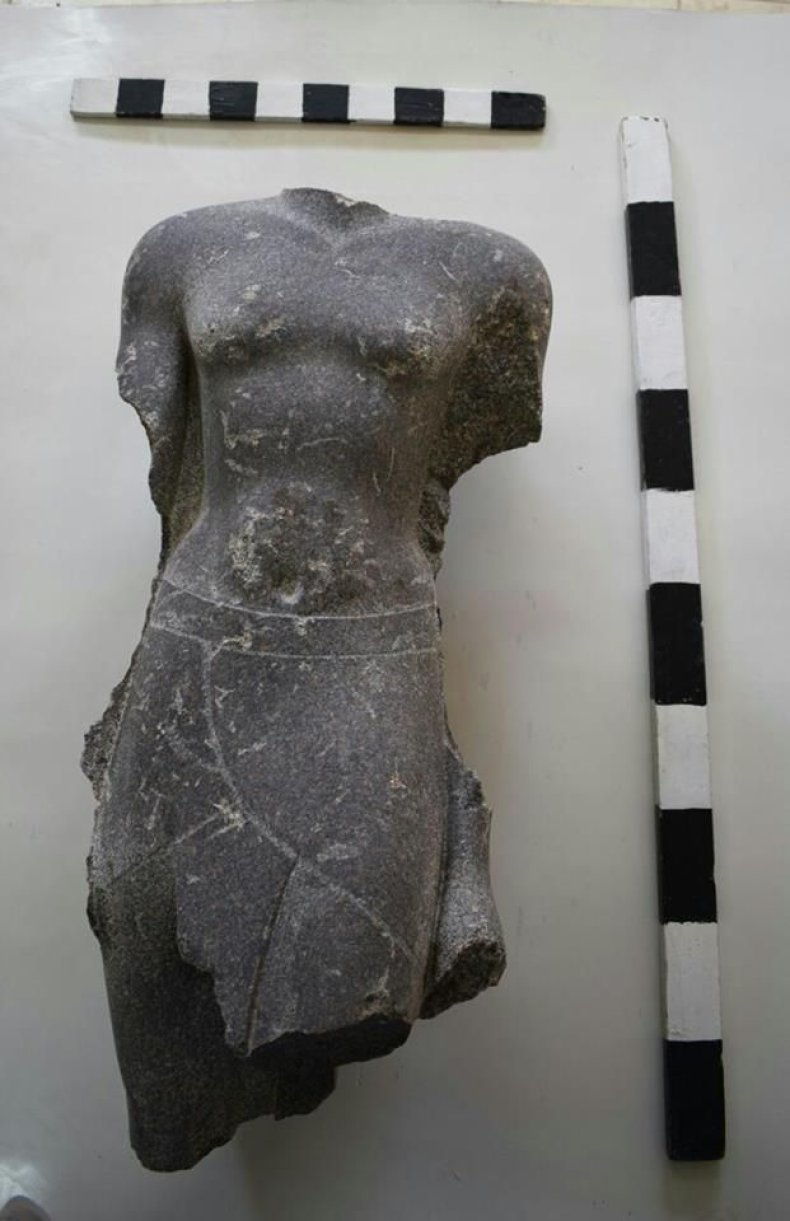 The dig has uncovered part of the upper section of an ancient Egyptian god carved in quartzite, an inscription relating to the Buto temple and the royal cartouche of Psamtik. The statues and other fragments, including a necklace and symbol of the goddess Hathor recovered from the site, have been stored at the Ministry of Antiquities.
In recent years, Egypt's Ministry of Antiquities has been working to publicize the ongoing archaeology work in the country in a bid to attract tourism. Following Egypt's 2011 revolution and the extended period of instability that followed, tourist numbers to the North African nation have dwindled.
Last month archaeologists discovered four intact children's graves at a quarry that once provided stone for buildings built centuries later. The youngest of the children was between two or three years old at the time of death, according to Live Science.
In November, experts uncovered an ancient sarcophagus containing a startlingly well-preserved mummy wearing an intricately painted gold-and-blue burial mask.