Ancient Mayan Heads Smuggled Out of Guatemala Return Home After More Than 50 Years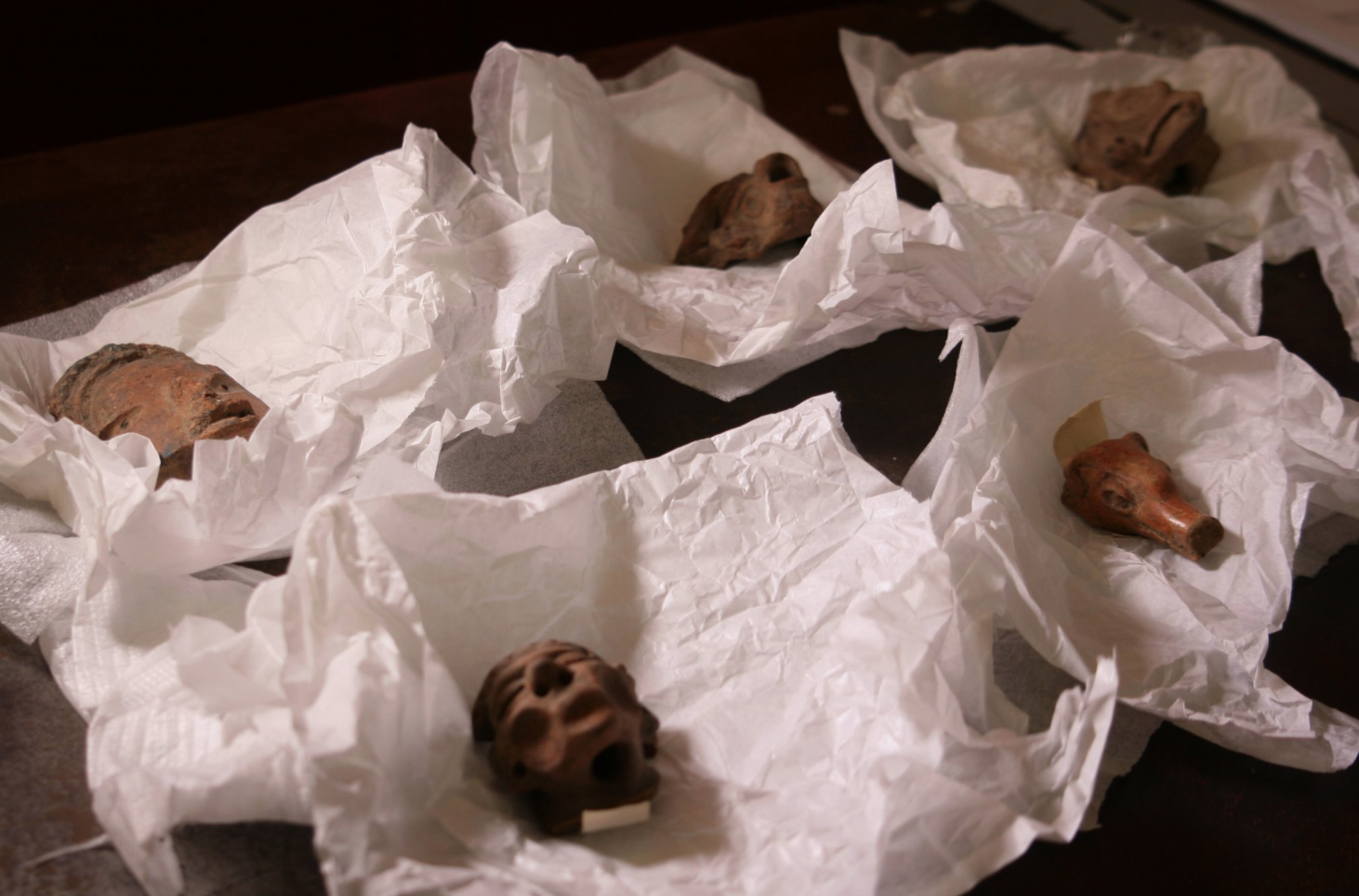 A trove of ancient Mayan artefacts including the heads of several figurines have been returned to Guatemala decades after they were smuggled out of the country into European museums and private collections.
The Guatemalan ministries of culture and foreign affairs announced the return of rare ceramic pottery and sculptures Tuesday, which were brought to the country's National Palace after more than 50 years in European nations such as Germany, Italy and Switzerland.
Read more: Mysteries of shipwreck hundreds of years old revealed by 3D scanning off the Italian coast
Guatemala's minister of culture and sports, Jose Luis Chea, said the 18 items had originally been taken from archaeological sites in the northeastern and southern parts of the country. They date from between 250 A.D. to the year 900. Chea said the pieces would be added to Guatemala's extensive collections from the early classical Mayan period.
The Latin American television network Telesur reported the artefacts had been acquired through illicit means during the 1960s. They were only returned following mediation between Guatemala City and the foreign governments in question. In some instances the private owners of some of the items were convinced to returned them voluntarily.
"The pieces are visible objects, but in their content they represent a small piece of national identity," Chea said.
He added that Guatemala's cultural heritage had long been exploited by other nations, stating that each artefact was a "silent ambassador" for the pre-Colombian cultures that spread across Latin America.
Mayan culture reached its apogee toward the end of the ninth and 12th centuries stretching across Mesoamerica: modern day Mexico, Belize, Guatemala, Honduras and El Salvador.
The return of these Mayan artefacts marks the latest chapter in ongoing discussions between a number of world governments and international law enforcement over various archaeological treasures smuggled on the black market.
In July of last year the FBI returned four Mayan stone tablets and three carved limestone fragments that had been found in the possession of a Californian collector. They had been purchased during the 1970s from a known black market purveyor, the Los Angeles Times reported.
One of the most high-profile disputes concerns the shipwreck of the San Jose, an 18th-century galleon carrying treasure worth up to $17 billion. U.S. treasure hunters who claim they discovered the wreck in the 1980s have contested the Colombian government's claim to all of the findings. Bogotá has said the recovered artefacts, including gold bars, pieces of eight, and emeralds, will be displayed in a national museum.