Mysteries of Shipwreck Hundreds of Years Old Revealed by 3D Scanning Off the Italian Coast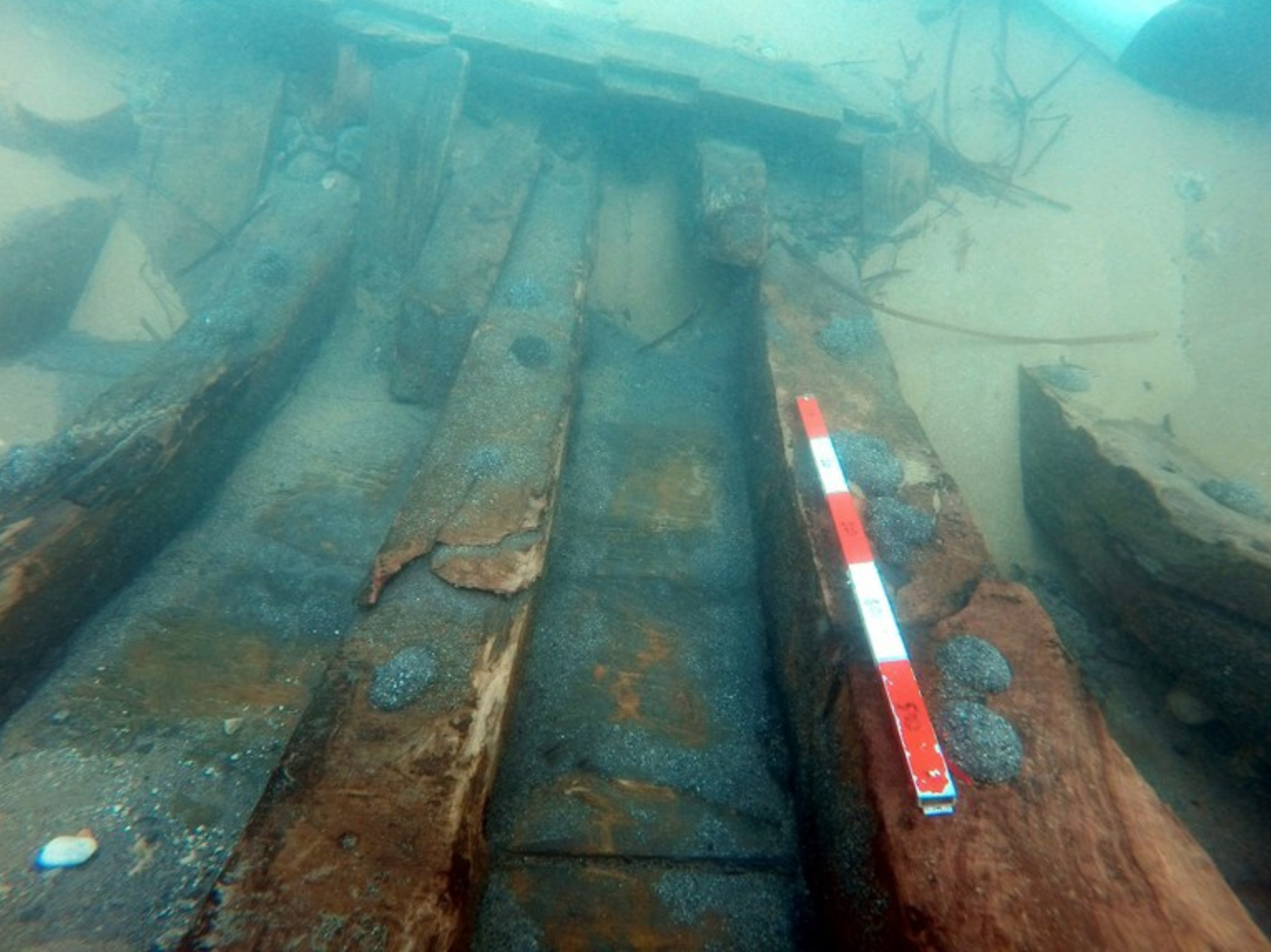 Archaeologists in Italy have discovered a Byzantine shipwreck off the coast of Sicily and are using cutting-edge 3D technology to further uncover the secrets of the vessel that had been submerged beneath the sea for hundreds of years.
The experts in underwater archaeology from the University of Udine, Texas A&M University and Sicily's local marine authority discovered the wreck at a depth of ten feet below the water line just off Ragusa.
Related: China: Mongol shipwreck reveals golden treasure from when Genghis Khan's descendants ruled
According to a University of Udine press release the team constructed a trench along the center of the ship to facilitate their work and documentation. The excavation of the hundred-year-old vessel is also being used as an opportunity to train student archaeologists.
The trainees have used a specially developed water dredging device to further clear out the wreckage. So far in the process of excavation, the team with the Kaukana project has uncovered a section of the ship 13 foot in length and over six feet wide.
Using the measurements, experts have been able to carry out 3D scans on the site and remove samples for dating purposes using radiometric technology. The data they recover will be processed by the University of Udine's Aquatic Archaeology lab.
"The initiative is born of the synergy of two institutions, that from the opposite extremes of our country have pledged in different ways to protect our knowldege of underwater cultural heritage," Massimo Capulli, a professor of underwater and naval archaeology at the Department of Humanities and Cultural Heritage Studies at the University of Udine, said.
"Sicily is in many respects the heart of the Mediterranean Sea and its waters are a place of extraordinary interest in research and training of our students," the professor added.
The Byzantine Empire, also known as the Eastern Roman Empire, lasted from the fourth century A.D. to the mid-fifteenth century. In recent years experts have gleaned new knowledge of the period's ship building practices following the discovery of dozens of startlingly well preserved wrecks in the Black Sea, National Geographic reported.
The dozens of vessel were discovered by a team using 3D imagery to scan the seabed in hopes of discovering conditions at the end of the last ice age, 20,000 years ago. However, lack of oxygen in the water at the deepest points of the Black Sea's so-called dead zone meant intricate details about the ships' histories had been almost completely untouched.