Ancient Rome: Enormous Statue of Celebrated Emperor Discovered and Restored in Turkey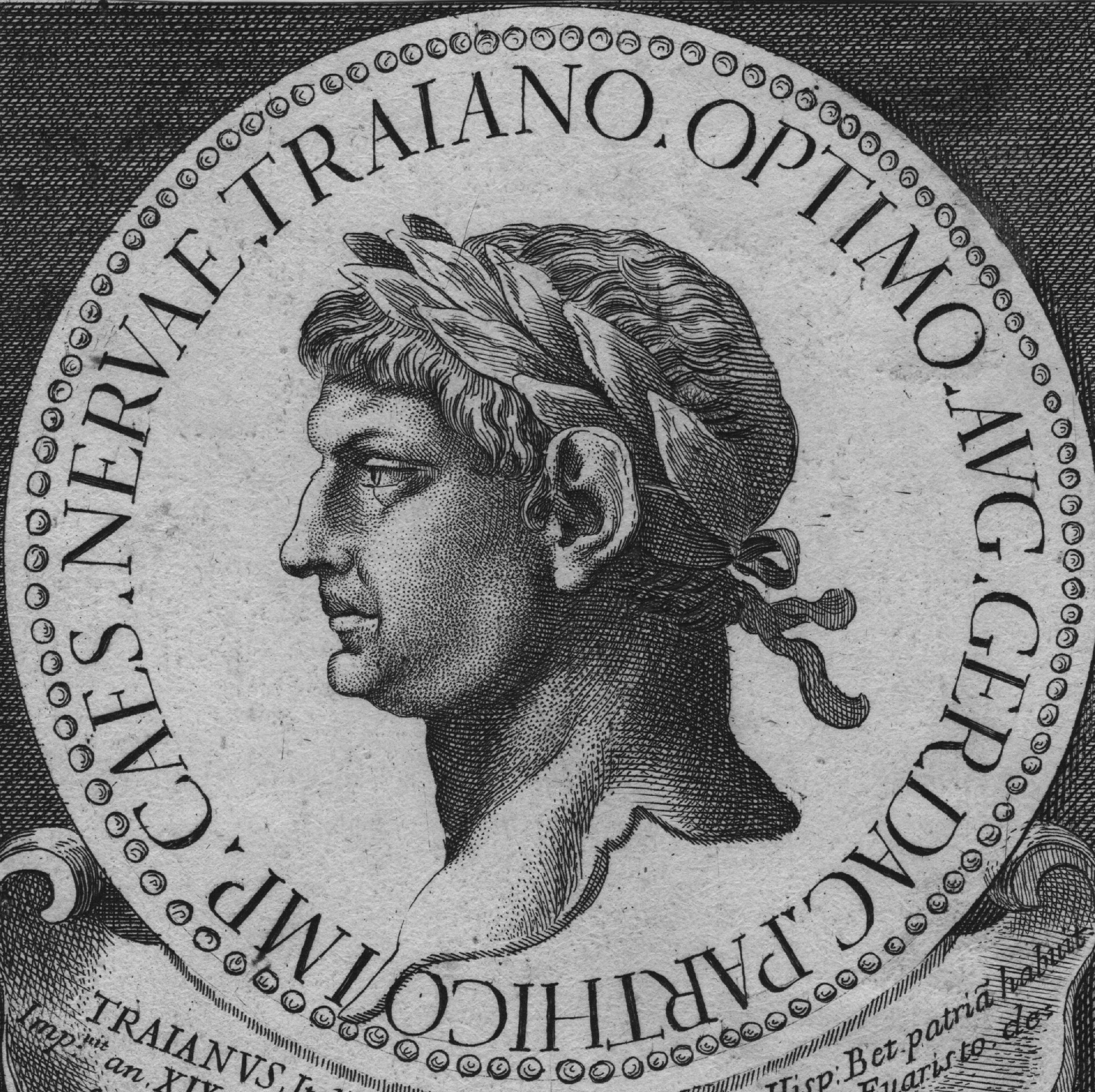 Archaeologists have restored a ten-foot-tall statue discovered in pieces below a fountain in the ancient city of Laodicea in Turkey.
The statue, which researchers think dates back nearly two thousand years, depicts the Roman emperor Trajan, local publication Hurriyet Daily News reported.
One of the most successful leaders of ancient Rome, Trajan's reign saw the empire expand to its greatest size. By the end of his rule (98-117 B.C.E.), it stretched across some two million miles squared.
Archaeologists think the Trajan statue—which once stood by the fountain—was destroyed and buried in an earthquake. The team pieced together all 356 fragments to reconstruct the imposing monument.
Reserachers have been excavating Laodicea sporadically since the 1830s, nearby Pamukkale University reports. Systematic excavations of the ancient city, which lies to the west of modern-day Turkey, began in 2002. So far they have produced a new topographic map and helped shed light on a range of monuments.
The Trajan statue is one of the most important finds unearthed at the site in the last 15 years of digs, Pamukkale University archaeologist Celal Şimşek, who leads excavations at the site, told the Daily News. Şimşek did not immediately respond to Newsweek's request for comment.
The high quality of the statue suggests its sculptor saw the emperor in person, he explained. "The portrait features on his face are really intricate and detailed," Şimşek added. "In terms of both proportion and portrait, we are truly happy to find this statue of the emperor."
The emperor's intricately-carved clothes feature symbols from Roman mythology: Jupiter's thunderbolt, the head of Medusa and two griffins representing Apollo, Şimşek said.
Archaeologists think a water can sitting between the griffins reflects Trajan's influence on the city's waterworks. "It shows that he was an emperor who brought waterway to Laodicea—with arches and pipes made of [limestone]," Şimşek explained. The emperor gave the city 30,000 denarius, an ancient Roman currency, Şimşek said. That would be equivalent to about 300,000 Turkish lira, or $53,000 today, he added.
In other archaeological news, scientists recently discovered a group of ancient rock carvings in Inner Mongolia, China. Some archaeologists think they could be 4,000 years old, but others aren't convinced.
Meanwhile in Italy, researchers excavating parts of Pompeii still coated in volcanic ash and pumice have uncovered a long-lost snack bar. The Roman fast food joint features stunningly well-preserved frescoes and several ancient vessels known as amphorae.
Over in Egypt, archaeologists last week announced the discovery of a hidden palace dedicated to famed pharaoh Ramesses the Great. The building's remains feature special hieroglyphic markers denoting royalty.