Ancient Shipwrecks Discovered at Depths of Black Sea's Dead Zone Perfectly Preserved After Thousands of Years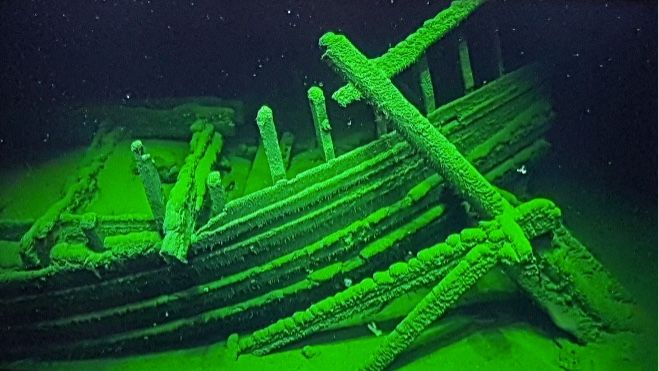 Dozens of Roman, Byzantine and Ottoman ships strewn across the bottom of the Black Sea have been spotted by researchers in what they are calling "one of the largest maritime archaeological projects ever staged."
The Black Sea Maritime Project (MAP)—a two-year investigation of Bulgaria's Black Sea waters—involved local and international experts who found 60 previously lost shipwrecks spanning 2,500 years in the history of a coastline that has been port to many of Europe's major empires.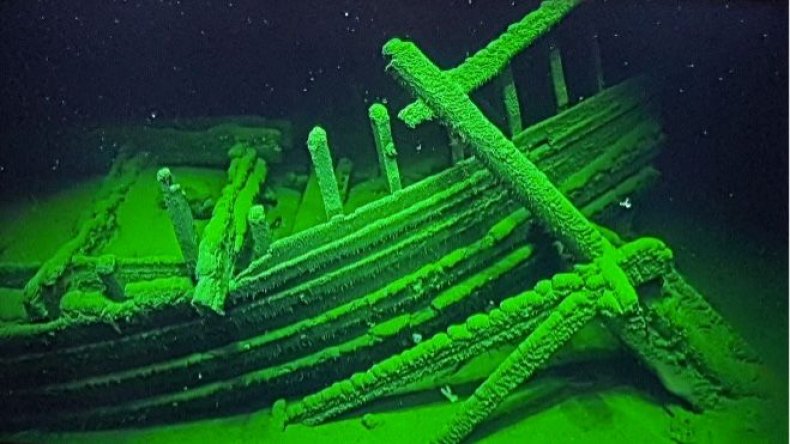 In Focus
Dozens of old ships lie preserved in low-oxygen waters off the coast of Bulgaria, where ships from the Roman Empire, Byzantium and Ottoman ports once docked.
Launch Slideshow

5 PHOTOS
The composition of the Black Sea makes it a perfect environment for preserving relics because its anoxic layer prevents the sort of damage that oxygenated water causes to wood, metals and other materials. Bulgaria's location, and the history of its coastline even before the country's formation in Medieval times, also meant scientists were likely to find fallow vessels from historic Mediterranean powers.
Researchers went as deep as 1,800 metres (5,900 feet), and have been scouring the depths off Bulgaria's coastline since 2015 for the myriad historic treasures likely there.
"This assemblage must comprise one of the finest underwater museums of ships and seafaring in the world," Jon Adams, chief investigator and professor from the University of Southampton, said in an official release of the project.
"We dived on one wreck, a merchant vessel of the Byzantine period dating to the tenth century," Adams said. "It lies at a depth of 93 meters—that puts it into the diving range—so we took the opportunity to visually inspect certain structural features first hand.
"The condition of this wreck below the sediment is staggering," he said. "The structural timber looks as good as new. This suggested far older wrecks must exist and indeed even in the few days since the dive we have discovered three wrecks considerably older, including one from the Hellenistic period and another that may be older still."
The oldest discoveries date back to the fifth century B.C., and researchers found some of the vessels with masts still standing, rudders at the ready, cargo at bay, and sporting period features that have been sighted in iconography or written description, but never seen firsthand.
"During the third season of the Black Sea MAP we continued filling in the blanks of the mosaic of ancient seafaring with the discovery and documentation of outstandingly well preserved ships," said Dr. Kalin Dimitrov, director of the Center of Underwater Archaeology in Sozopol.
"The vessels represent the Roman and Byzantine periods, and the time of ancient Greek colonization. The discovered shipwrecks will undoubtedly rewrite the history of ancient shipbuilding," he concluded.