Mass Killer Anders Breivik Makes Nazi Salute At Rights Appeal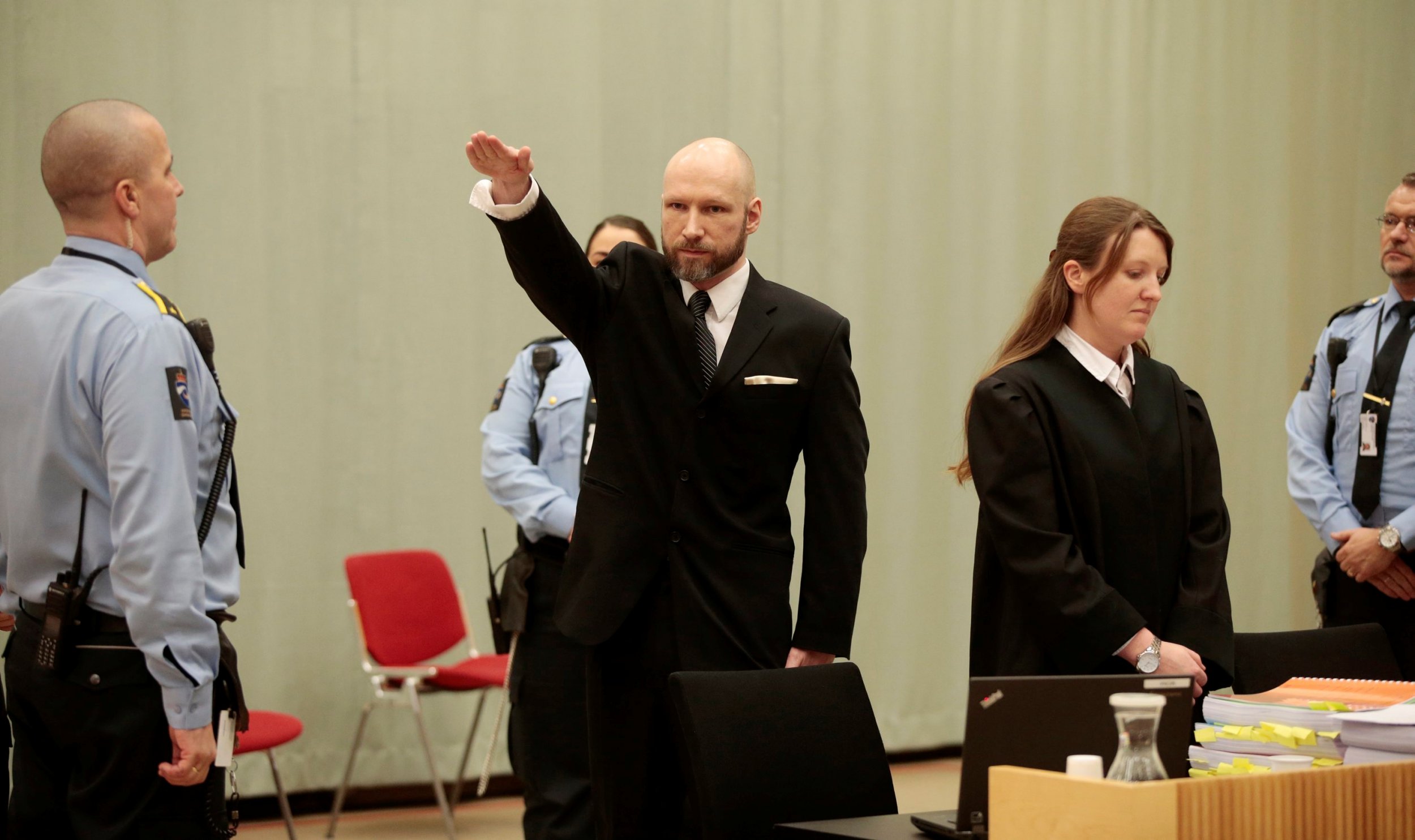 Mass killer Anders Behring Breivik made a Nazi salute Tuesday at an appeal case reviewing a ruling that his solitary confinment is inhumane.
The state of Norway denies it has violated his human rights by keeping him isolated since he massacred 77 people in 2011.
Breivik, wearing a black suit and tie, raised his right arm to make the flat-handed Nazi-style salute as he entered the court, converted from gym at the jail where he lives in a three-room cell.
It was similar to the salute he gave at a lower court in March, when the judge ended up agreeing that the Norwegian state had violated a ban on "inhuman and degrading" treatment under the European Convention on Human Rights by keeping him too isolated.