Anderson Cooper Accuses Trump of Using Coronavirus Briefings as 'Reelection Platform': 'To Lie, to Deflect, to Attack, to Bully and Cover Up'
CNN host Anderson Cooper has accused President Donald Trump of "hijacking" the White House's coronavirus task force briefings in an attempt to further his chances at being re-elected.
Cooper made the remarks on the Monday night edition of his show Anderson Cooper 360. He said that Trump was using the daily briefings to "rewrite history" and cover up his "reprehensibly irresponsible" early response to COVID-19 while promoting himself politically.
"What the president showed us today is what the nation's top scientists have to deal with every day," said Cooper. "A president who now uses these briefings as a re-election platform. An opportunity to lie, to deflect, to attack, to bully and cover up his own deadly dismissals of the virus for crucial weeks."
Cooper also denounced Trump's attacks on journalists and his reaction to a question at Monday's briefing concerning a report critical of the government's response to the virus, authored by Department of Health and Human Services Inspector General Christi Grimm.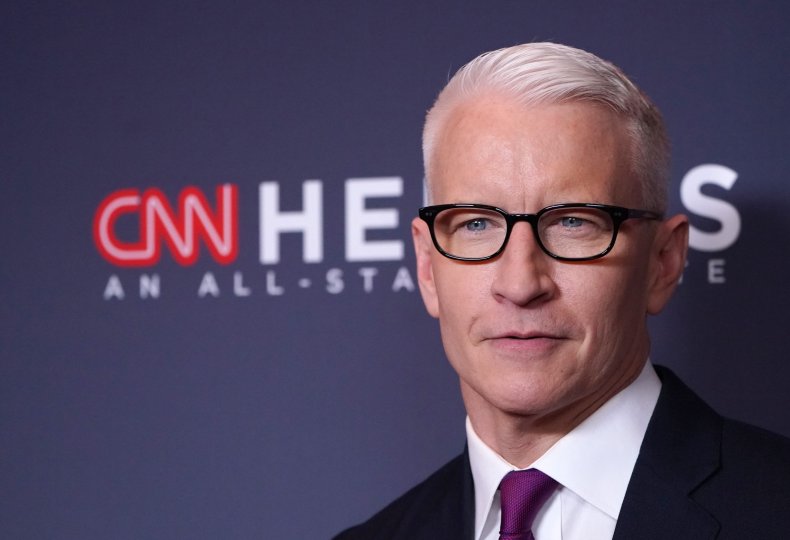 When asked about the report, Trump dismissed it immediately while questioning the integrity of the Inspector General, despite apparently not having read the report, nor being aware of Grimm or her gender.
"Did I hear the word Inspector General? Really?" asked Trump. "It's wrong. Where did it come from, your Inspector General? What's his name? Find me his name. Let me know, okay?"
Trump insisted that the report's conclusion that the government bore some responsibility for shortages of personal protective equipment for health care workers and inadequate COVID-19 testing were "just wrong." He also claimed that Grimm's report could be politically motivated.
"Give me the name of the Inspector General," said Trump. "Could politics be entered into that?"
Cooper noted that officials in many locations across the U.S. continue to insist that testing for COVID-19 remains inadequate despite Trump's claims.
"This is what the president is clinging to, claiming that testing always has been great. It hasn't, it's still not," Cooper said. "Hospitalization rates and fatalities [are] expected to increase dramatically from the coronavirus. President Trump, however, spoke again today of light at the end of the tunnel. No word on how long that tunnel may be or how dim the light currently is."
Experts began criticizing the administration for what was seen as a failure to sufficiently test for the virus in the first months after it emerged. After the crisis became a pandemic, there was a steady increase in the number of tests conducted and the U.S. has now tested for COVID-19 more than any other country in the world.
However, when taking population size into account, the U.S. testing rate still lags behind many countries that have seen a smaller spread of the virus, while domestic cases continue to rapidly rise. Almost 30,000 new cases were added Monday for a total of more than 367,000.
"During these uncertain and ever-changing times, it is important that the American people are hearing directly from their President," said White House Press Secretary Stephanie Grisham in a statement to Newsweek shortly before leaving her position on Tuesday morning.
"We have also been ensuring that members of the task force are available to give updates and answer questions," she continued. "Providing the public with as much information as possible right now is paramount."
Update 4/7, 4:11 p.m.: This article has been updated to include a statement from former White House Press Secretary Stephanie Grisham.