Anderson Cooper Says He Regrets Kellyanne Conway Eye Roll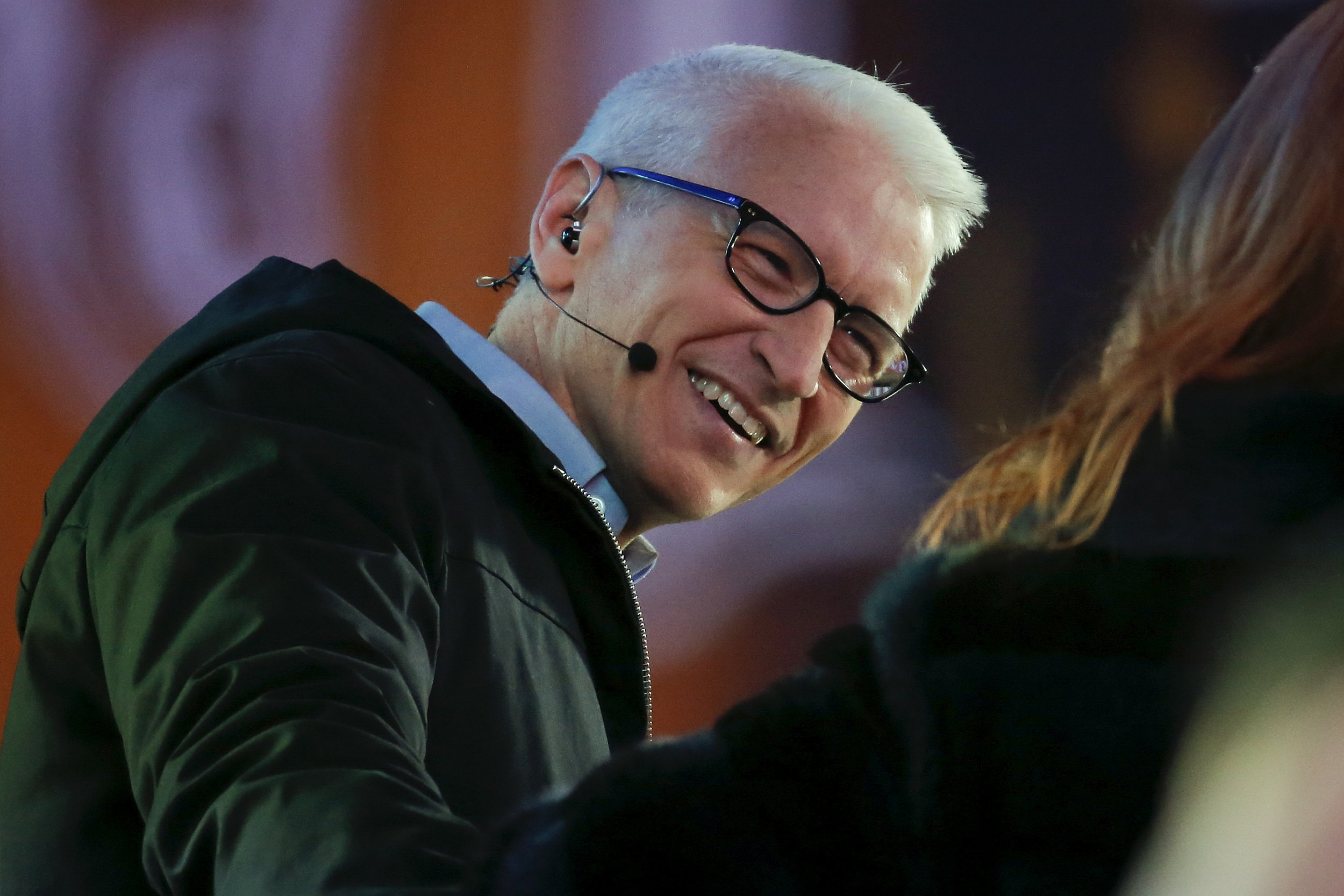 CNN anchor Anderson Cooper said he regrets rolling his eyes at White House aide Kellyanne Conway on air earlier this year.
Related: Conway "counseled" on pitching Ivanka Trump's brand
As Cooper appeared this week on Bravo TV's Watch What Happens Live, a caller asked him if he regretted the action, which came in May during a discussion of President Donald Trump's firing of former FBI Director James Comey.
"Yeah I did," Cooper said. "It's not something I consciously did and I want to be respectful to anybody I interview...So yeah, I absolutely regretted it."
The CNN host has interviewed Conway several times in the past year on his show, Anderson Cooper 360°. The eye-roll came after Cooper played Conway soundbites of candidate Trump praising Comey on the campaign trail last year.
"Thanks for the trip down memory lane," Conway said in reponse to the video. "I was on your show often last fall, saying we were going to win Michigan and how we were going to do it."
Then, Cooper rolled his eyes. The moment went viral on social media. Some defended Cooper, while others said it was inappropriate for a news anchor to roll his eyes while speaking to an aide representing the president of the United States.
On Bravo TV, host Andy Cohen asked Cooper if he has discussed the incident with Conway. Cooper said he had not.
Later, during an interview with Fox & Friends, Conway appeared to accuse Cooper of sexism. "I face sexism a lot of times when I show up for interviews like that," Conway said. "Could you imagine having a male anchor on a network roll eyes at Hillary Clinton, at a female representative, spokeswoman for President Obama or President Bill Clinton? I think not."
Conway came under fire earlier this year for citing a nonexistent "Bowling Green massacre" to defend Trump's controversial travel ban.
Anderson Cooper Says He Regrets Kellyanne Conway Eye Roll | U.S.