Andre Bing Identified as Walmart Mass Shooter Who Killed Several Co-Workers
The gunman who opened fire in a Chesapeake, Virginia, Walmart on Tuesday, killing six and leaving multiple others injured, has been identified as 31-year-old Andre Bing, who worked at the store as a manager.
A statement from Walmart provided to Newsweek said, "While details of the tragic incident in our Chesapeake, Virginia store are still emerging, authorities have confirmed multiple fatalities. We are focused on doing everything we can to support our associates and their families at this time.
"The alleged shooter has been identified as Andre Bing. We can confirm that he was a Walmart associate. Andre's position with the company was overnight team lead and he's been employed with us since 2010.
"We are thankful for the local first responders and will continue to work with local law enforcement as they continue their investigation."
Bing opened fire in the store, according to Chesapeake Police Department spokesperson Leo Kosinski, and later took his own life.
Police responded to a report of a shooting at 10:12 p.m. local time on Tuesday and found "multiple fatalities and multiple injured," after entering the store.
Speaking at a press conference, Police Chief Mark Solesky said the scene was declared safe at 11:20 p.m. He said the shooter's home has been searched by officers, but a motive is yet to be established.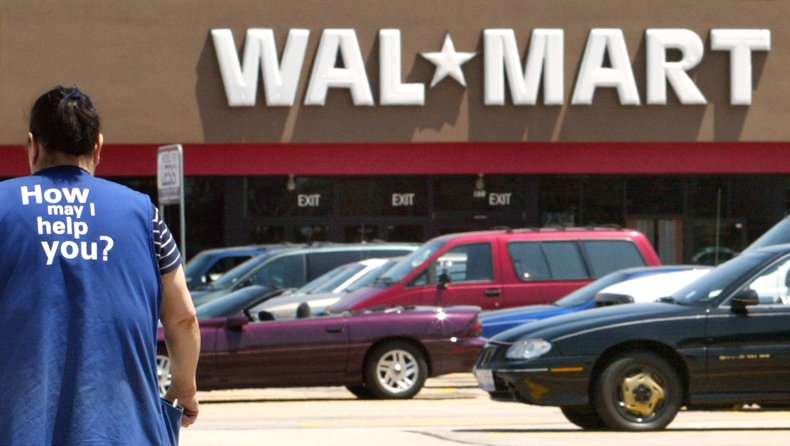 In a message read out at the press conference, Chesapeake Mayor Rick West said the town is "devastated by the senseless violence."
On Wednesday, Walmart tweeted: "We are shocked at this tragic event at our Chesapeake, Virginia store.
"We're praying for those impacted, the community and our associates. We're working closely with law enforcement, and we are focused on supporting our associates."
Authorities created a family reunification site at the Chesapeake Conference Center.
In a video posted on Facebook, one Walmart employee described how the shooting unfolded, commenting: "It was the manager. I just left out a break room, manager come in there... started shooting bro. We lost a few of our associates. I don't know how many."
The employee said the shooter "just walked out the place he shot up no later than like three, five minutes."
Virginia Senator Tim Kaine, a Democrat, tweeted: "The Walmart shooting in Chesapeake is horrific. My prayers to all affected and my thanks to brave first responders.
"Both Congress and the Virginia General Assembly have taken steps, finally, to reduce gun violence, but there is so much more to do."
Former President Barack Obama tweeted a news story about the shooting, adding: "We can and must do more to reduce gun violence in America."
The U.S. has 4.12 firearms homicides per 100,000 people each year, according to the University of Washington-based Institute for Health Metrics and Evaluation.
The comparable figures for Australia, the U.K. and Japan are 0.18, 0.04 and 0.02.
On Saturday, five people were killed, and another 17 wounded, after a gunman opened fire in Colorado LGBTQ venue Club Q.
The suspect, 22-year-old Anderson Aldrich, was tackled by two patrons and is now in police custody.
Speaking to The New York Times, the owners of Club Q said the gunman entered the building with at least 180 bullets, based on what they'd seen on CCTV.