Walmart Manager Started Shooting People in the Break Room, Employee Claims
A Walmart employee said it was a manager who started shooting people in a break room at a store in Chesapeake, Virginia, on Tuesday night.
The employee described how he narrowly avoided being killed, having left the room moments before the gunfire began.
"It was the manager," the employee said in a Facebook livestream that was shared widely on Twitter.
"I just left out a break room, manager come in there... started shooting bro."
He added: "We lost a few of our associates. I don't know how many."
The employee said he had "just walked out the place he shot up no later than like three, five minutes."
Police responded to a report of a shooting at the Walmart on Sam's Circle around 10:15 p.m.
Officers found multiple dead people and injured people in the store and put rescue and tactical teams together to go inside to tend to victims, Chesapeake Officer Leo Kosinski said in a briefing.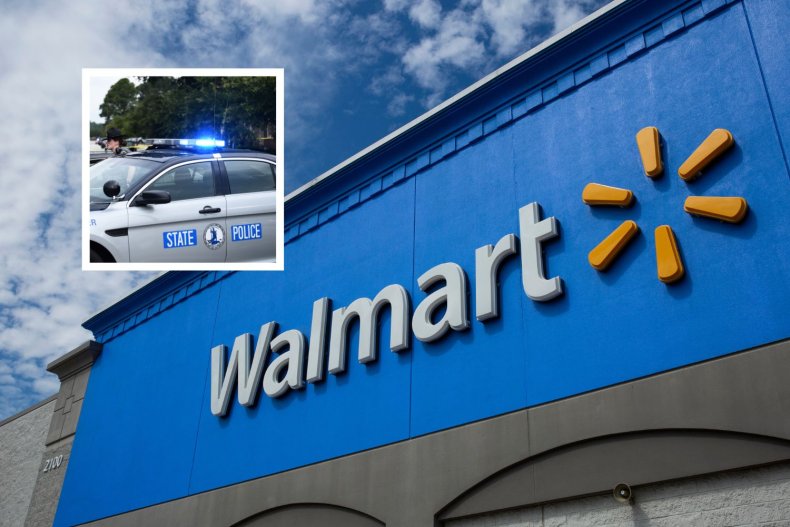 Authorities later confirmed that seven people, including the shooter, were dead.
"Chesapeake Police confirm 7 fatalities, including the shooter, from last night's shooting at Walmart on Sam's Circle," city officials said on Twitter.
A city spokesperson confirmed to Newsweek that there was no indication of an additional shooter.
"We are shocked at this tragic event at our Chesapeake, Virginia store," Walmart tweeted early Wednesday.
"We're praying for those impacted, the community and our associates. We're working closely with law enforcement, and we are focused on supporting our associates."
State Sen. Louise Lucas said she was "absolutely heartbroken that America's latest mass shooting took place in a Walmart in my district in Chesapeake, Virginia tonight."
Lucas said: "I will not rest until we find the solutions to end this gun violence epidemic in our country that has taken so many lives."
Virginia Sen. Mark Warner, a Democrat, tweeted that he is "sickened by reports of yet another mass shooting, this time at a Walmart in Chesapeake."
Warner said: "I'll be monitoring developments closely. In the meantime, I urge all those in the community to listen to guidance from local law enforcement and stay away from the scene."
A family reunification site has been set up at the Chesapeake Conference Center.
"This site is only for immediate family members or the emergency contact of those who may have been in the building," Chesapeake officials said in a tweet.
The shooting comes days after three University of Virginia students were shot dead on November 13 and three days after a person opened fire at a gay nightclub in Colorado, killing five people and wounding 17.