What Happened To Andrew Cunanan's Parents, Modesto and Mary Ann Cunanan?
Warning: This post contains slight spoilers for the final episode of The Assassination of Gianni Versace.
The story of Andrew Cunanan, the serial killer who fatally shot fashion designer Gianni Versace in 1997, ends this week, in Wednesday night's finale of American Crime Story: The Assassination of Gianni Versace. But while it's over for the characters in the Ryan Murphy's FX series, the real people affected by Cunanan's killing spree lived on far beyond the events that end Season 2—including Cunanan's parents, Mary Ann and Modesto.
Both Mary Ann and Modesto Cunanan (Joanna Adler and Jon Jon Briones, respectively) play key roles in the ninth and final episode of Assassination of Gianni Versace, each affecting the final hours of their son (Darren Criss) in their own way. But what happened to the real people after the nightmare was all over?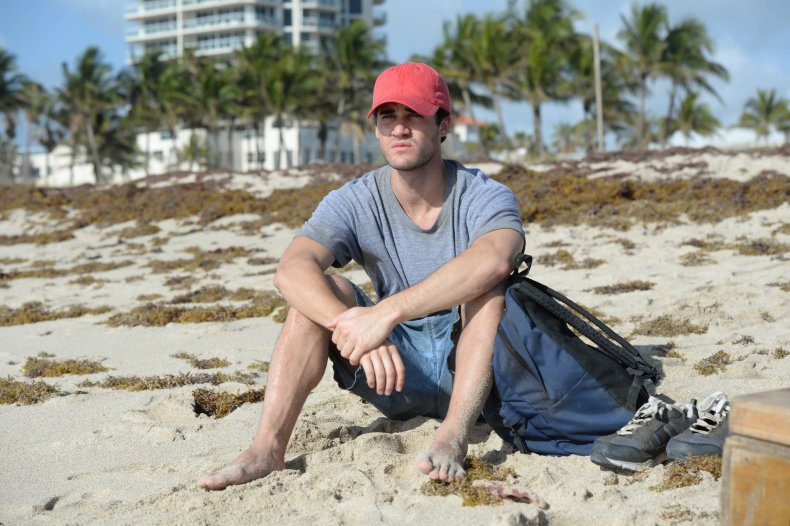 Mary Ann Cunanan
After her son's death, Cunanan's mother Mary Ann lived out the rest of her life quietly, if oddly. When journalist Maureen Orth interviewed Cunanan's mother for her 1999 book Vulgar Favors—the basis of the FX show—she reportedly told Orth that her son did not kill Versace and that his previous murder spree was a mafia setup. She lived alone in National City, California, when Orth visited her and had dedicated a nearby plot of land to grow a memorial garden for Andrew. Orth also described "a shrine to Andrew" in Mary Ann's living room.
In an anonymous blog post published by the San Diego Reader in 2009, someone who claims to be the daughter of the Cunanan family's next-door-neighbor wrote, "The last time I saw Mary Ann, she was covered up in an old coat and sunglasses with a scarf tied under her chin. It was a hearty spring day that didn't require a coat, and she dipped a hankie and washed her hands in a fountain at the Mercado shopping plaza."
Several online obituaries list Mary Ann's death at the age of 73, on April 15, 2012. Besides Andrew, she had three other children with Modesto Cunanan: Elena, Christopher and Regina.
Modesto Cunanan
Cunanan's father—whose real name was Modesto but went by "Pete" in America—returned to the U.S. from the Phillippines after his son committed suicide. (He had fled the country after being accused of fraud in the '80s.) In 1999, two years after his son's death, he arrived in Los Angeles with a Filipino filmmaker, determined to make a documentary about his son's serial murders—which, the elder Cunanan told the Los Angeles Times, he believed was an FBI conspiracy. "The American people are being misled," Modesto said. "They swallowed everything hook, line and sinker because it came from the FBI." In addition to maintaining his son's innocence, he also denied that Andrew was homosexual, calling him "gay by association."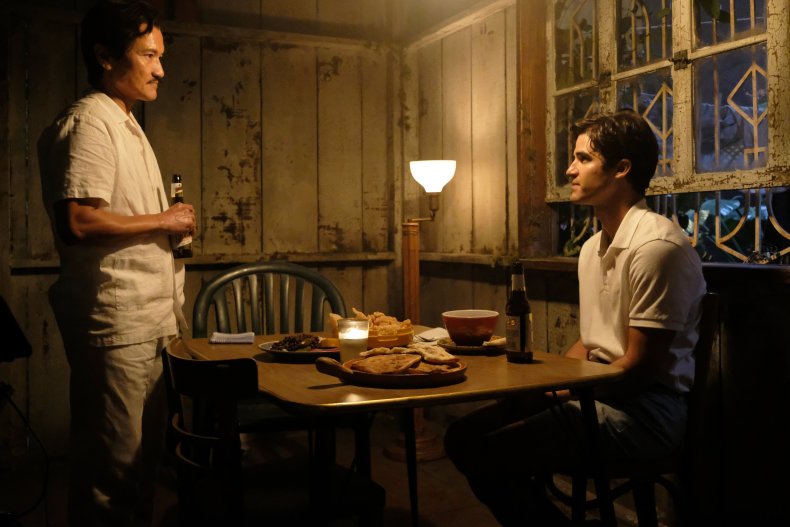 Around the same time, Orth spoke to Modesto for Vulgar Favors. She described that meeting in a recent article for Vanity Fair. "Cunanan told me that Andrew was being set up by the mafia, and maybe I could go in on the movie treatment he was peddling about Andrew for half a million dollars," Orth wrote. "'I know who should play him,' Pete Cunanan said. 'John F. Kennedy Jr.'" According to Orth, Cunanan had also "joined a survivalist cult and was seeking buried gold he claimed the Japanese had left behind in World War II."
Not long after his son's death, Modesto remarried to a Filipina woman. His current whereabouts—and whether he is still alive—are unknown.
You can read more about Cunanan's parents in Newsweek's Assassination of Gianni Versace fact vs. fiction breakdown.