'Assassination of Gianni Versace' Episode 8 Fact vs. Fiction: What 'American Crime Story' Got Right
"Creator/Destroyer," the penultimate episode of The Assassination of Gianni Versace, compares the vastly different childhoods of Gianni Versace (played by Edgar Ramirez) and his murderer, Andrew Cunanan (Darren Criss). In the Italian designer's case, his mother prepared him to work hard to achieve his dreams. In Cunanan's, his father indulged and pampered his youngest child—only to abandon him.
The episode is written by Tom Rob Smith and Maggie Cohn and directed by actor Matt Bomer. Here's what they got right, and where they took creative liberties.
Versace's childhood
"Creator/Destroyer" opens in Calabria, Italy in 1957, when 11-year-old Versace (played by Billy Cruz) is beginning to explore his interest in fashion design. Gianni's mother, Franca (Francesca Fanti), discovers her son's interest in sewing, and encourages him, despite his gender. She tells him the story of her own father crushing her dreams of being a doctor because she was a woman.
The real Franca Versace did become a seamstress after her father told her she could no longer attend school with boys, according to biographer Deborah Ball's House of Versace. Whether she wanted to be a doctor specifically is unclear. Franca was known as the best dressmaker in Reggio Calabria, Italy, and she and her son were very close.
The story of Gianni being called a pervert for his sketches is also true. According to Ball, a teacher told his mother he was "some sort of sex maniac" for his drawings of fashionable women.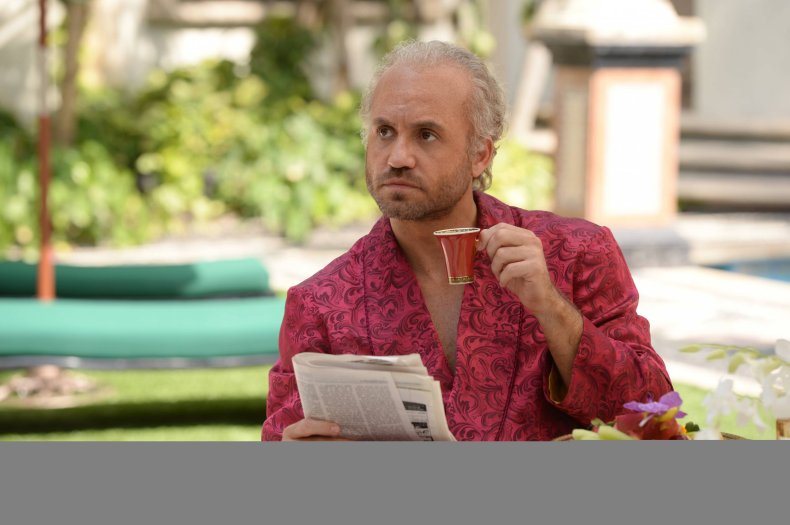 In the episode, the young Versace and his mother design a dress together and she explains that if he wants a career in fashion, he should expect to work hard. While it's possible the mother and son played out a similar scene in real life, according to Ball, the real Gianni at this age had his heart set on becoming a musician, not a designer. Versace did work with his mother to make and design dresses, but according to a 1997 New York Times profile, that didn't happen until after he graduated high school.
Cunanan's childhood
American Crime Story introduces 11-year-old Cunanan (Edouard Holdener), who has just moved with his family to a new home in San Diego. It's 1980 and immediately clear that the youngest of four children is favored by the father, Modesto Cunanan (Jon Jon Briones).
The favoritism is based on fact. According to Cunanan's brother Christopher, who spoke to Diane Sawyer in a 1997 interview for ABC News, he was his father's "pride and joy" and raised with "special treatment." In the episode, Christopher (Carlin James), resents this, calling his brother "Prince Andrew." The real Christopher didn't express anger in his interview, but it's not to a stretch to imagine that he might have felt that way.
As stated in a previous fact vs. fiction post, the preferential treatment and lavish gifts Cunanan's father gave him are true. Cunanan's sister, Elena (Isa Briones in the show), told Sawyer and ABC, "He got everything that he needed. My dad gave him a sports car. He [slept alone in] the master bedroom. He had his own bath and everything."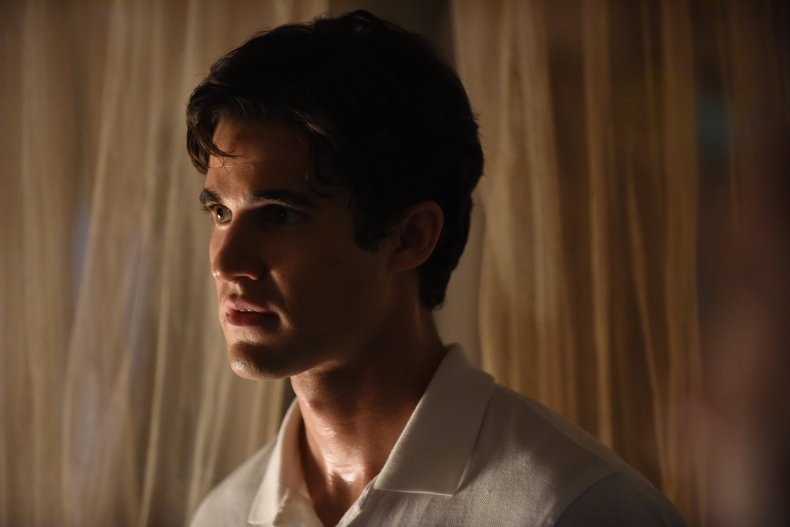 In the episode, Cunanan's three siblings are forced to share a room. "Creator/Destroyer" also imagines that the father and son shared a closet in the master bedroom, dressing in suits that hung side by side. Newsweek couldn't find evidence to support these details. One is certainly fabricated: On the show, Cunanan receives his car at the age of 11, long before he can legally drive; according to a 1997 People report, the real Cunanan got a new Nissan 300ZX on his 16th birthday.
Modesto Cunanan
The driving force of "Creator/Destroyer" is Cunanan's father Modesto, a stockbroker who gets caught skimming money, flees the country and leaves his family with nothing.
According to journalist Maureen Orth, whose 1999 book Vulgar Favors is the basis for the FX show, Briones was the perfect choice to play Andrew's father. In a recent essay for Vanity Fair, she wrote that the actor "totally got the late Modesto 'Pete' Cunanan's materialism and soaring aspirations for his son." (Orth met the real Modesto after Andrew's suicide.)
Much of what we learn through Briones's performance is true: the elder Cunanan was an immigrant from the Philippines and a veteran of the U.S. Navy. He went by "Pete" in America, and attended night school to get a business degree, as he tells his job interviewers on the show. He also worked at Merrill Lynch, where, according to Orth's book, he stayed for two years. How exactly he landed that position is unknown, but American Crime Story imagines it was through sheer charisma.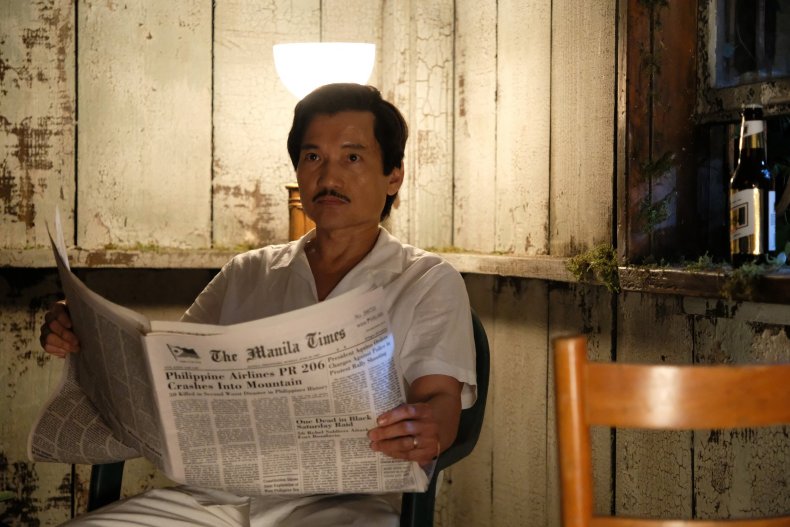 Sexual abuse
"Creator/Destroyer" makes a big, unconfirmed insinuation that Cunanan's father sexually abused him. "Not a sound," Modesto tells the young Andrew as he turns off the light. The scene fades to black, implying molestation.
There are rumors that Cunanan may have been sexually abused as a child, but by a priest, not his father. A 1997 Washington Post profile cites an unconfirmed report of a call made by Andrew DeSilva, Cunanan's frequent pseudonym, to a hotline for victims of sexual assault from Catholic priests.
Bishop's School
As we see in the show, the real Cunanan was the only one of his siblings to attend The Bishop's School, a private college prep school in La Jolla, California. Again, American Crime Story tweaks the timeline: In the show, Cunanan gets accepted at 11; the real Cunanan only joined Bishop's for high school, according to the San Diego Tribune. The young Cunanan's speech to the admissions officer about "wanting to be special" is pure speculation.
According to a classmate who spoke to People in 1997, Cunanan was shamelessly flamboyant in school, "well-liked," but he "put on airs." It's true that he was voted Most Likely to Be Remembered when he graduated.
The school photo
The unorthodox class photo Cunanan takes in the episode—with his shirt open and tie still on, a winning smile on his face—is also based on fact. Though it was not his official class photo, there was a very similar shot of Cunanan in his 1987 high school yearbook.
We also learn Cunanan's real senior quote in the episode: "Apres moi, le deluge," which means "after me, the flood," in French—a modification of a quote from King Louis XV, "Après nous le déluge." In the episode, Cunanan translates his version to "after me, destruction."
The older men and Elizabeth Cote
According to the San Diego Tribune and other sources, Cunanan did date older men while in high school—men who gave him gifts. In the episode, Cunanan becomes angry when one of them refuses to attend a high school house party with him. While there's no evidence of that, the scene that follows—Cunanan dancing enthusiastically at the party in an eye-catching red leather jumpsuit—is based on a true story.
A real classmate, Stacy Lopez, told The San Diego Reader that she had complimented the suit when Cunanan wore it to a school dance. He told her, "My boyfriend Antoine bought it for me."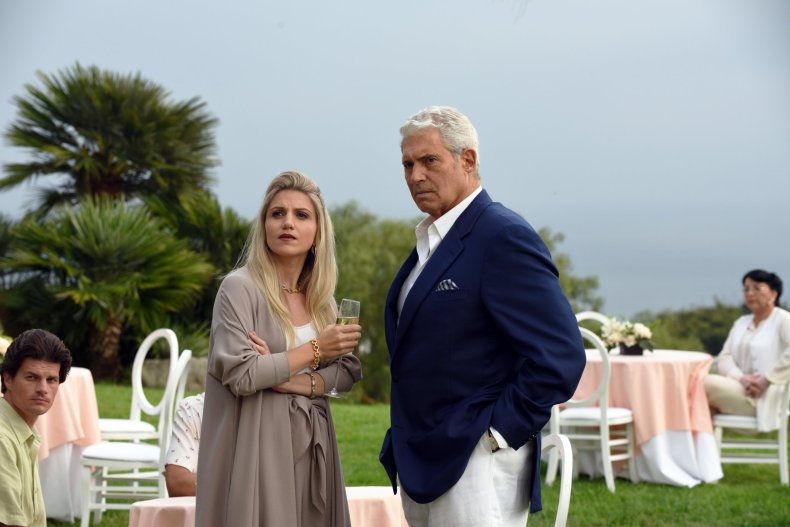 Is that senior dance also the moment when the real Cunanan met his friend Elizabeth Cote (Annaleigh Ashford), as happened in the episode? Hard to say. According to Orth, they may have met earlier, in junior high school. (Read more about Cote in episode six's fact vs. fiction.)
The fraud
As seen in "Creator/Destroyer," the real Modesto Cunanan was a shady businessman who faced arrest for allegedly pocketing around $100,000 in a fraudulent business deal. This is according to multiple reports. Though the exact amount and details are contested, the real MaryAnn Cunanan (played by Joanna Adler) said in the divorce papers that her husband fled to the Phillippines to escape arrest, leaving the family with nothing, including the house, which he had secretly sold weeks earlier, as the episode shows.
Whether the elder Cunanan escaped through the back door of his home seconds before the FBI arrive is unlikely. Some sources dispute whether there was even a warrant for his arrest—according to the New York Times, the San Diego Police Department could find no record of criminal charges filed against Modesto.
The domestic abuse
On the show, Cunanan's parents have an unhappy marriage. Andrew's father emotionally abuses his mother, bringing up her medication for depression as a weakness, and physically hitting her a few times. Is this true? Hard to say. Orth wrote in Vulgar Favors, "Pete Cunanan denies that he was ever physically abusive, but MaryAnn insists he struck her and pulled her hair. "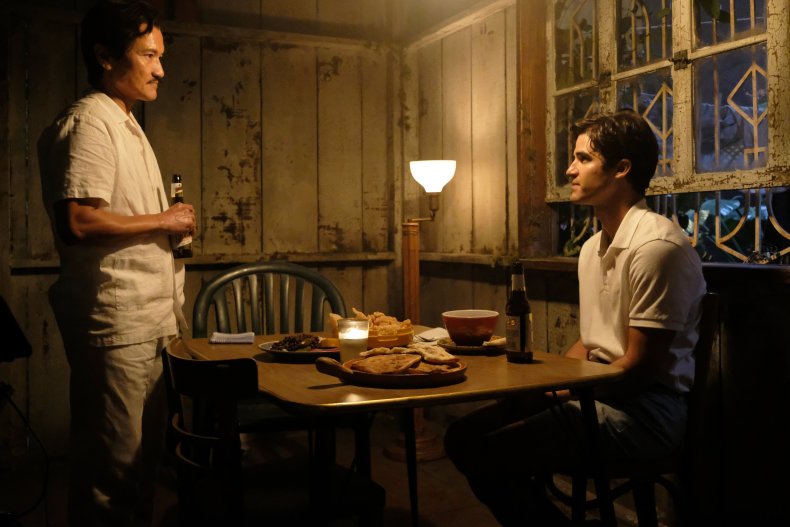 Andrew's visit to the Phillippines
Several publications confirm the final scene of the episode: Cunanan's visit to his father in the Phillippines in 1988, after Modesto abandoned his family. According to The San Diego Tribune, Andrew stayed for a month, later describing "deplorable" living conditions to relatives.
Once again, the episode changes the timeline. The real Cunanan had enrolled in the University of California at San Diego before his father fled the country, and he had to drop out in the middle of his freshman year to see his father. "Creator/Destroyer" omits Cunanan's college experience, and makes the visit much shorter than a month. There's also no evidence to suggest that Cuanan nearly killed his father after a heated argument.
Next week, the final episode—or, in Cuanan's words, the destruction.
The Assassination of Gianni Versace airs Wednesdays at 10 p.m. ET on FX.