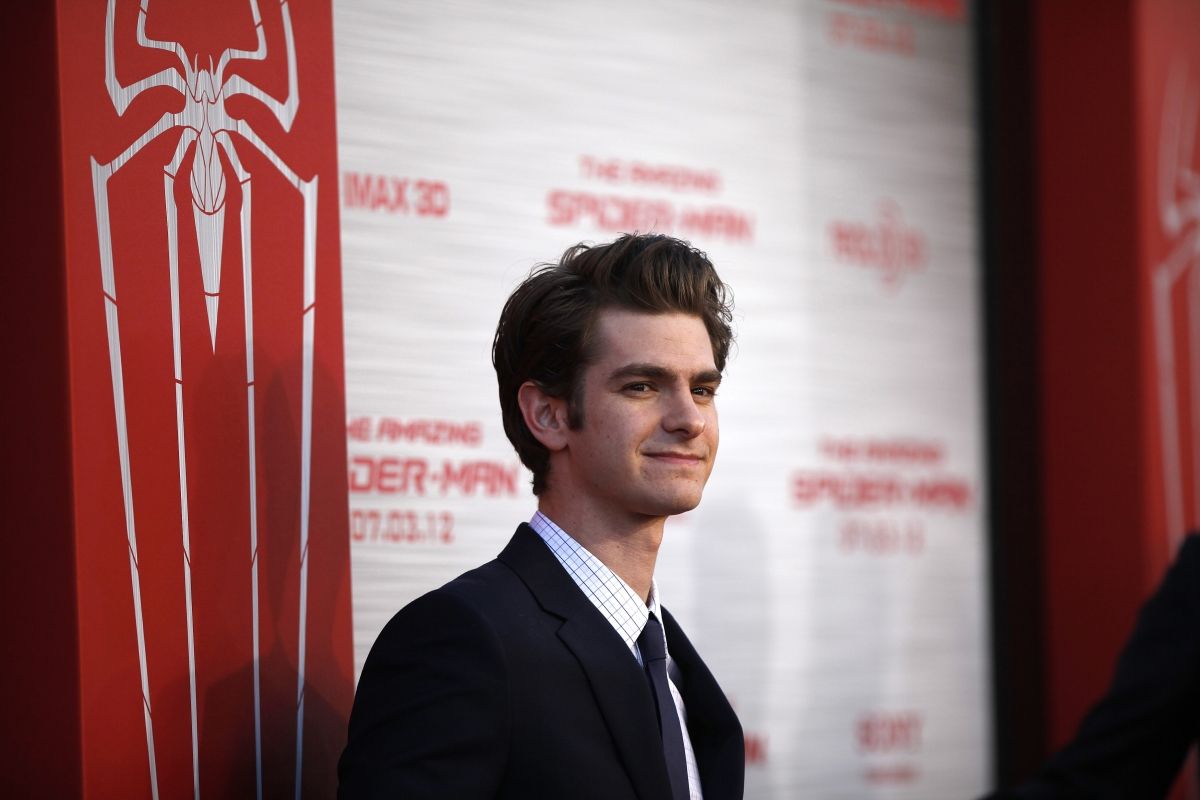 British actor Andrew Garfield revealed his frustration at celebrity culture during a promotional interview on Thursday, admitting he feels "insecure and scared" and saying "I don't really know who I am."
During an interview with vulture.com, New York magazine's entertainment website, Garfield spoke about the struggles of being an actor while admitting that he feels "like [his] head is wrapped in cellophane."
The interview was arranged to promote Garfield's latest film 99 Homes, which he produced and stars in, but he quickly digressed, instead choosing to talk about his relationship with celebrity and culture.
"I'm not accepted. None of us are accepted in this culture. We're only accepted if we are ... well, name it," said Garfield. "Handsome, charming, charismatic, thin-enough eyebrows to be beautiful, but thick enough to still be masculine. We are told constantly we're not enough, we're told constantly that we don't have enough, we're told constantly that we'll never be enough. It's that dangling-carrot thing."
The actor, famed for his role in the 2012's action film The Amazing Spider-Man as Peter Parker, was discreetly dropped from the role by Marvel earlier this year.
Producers announced 19-year-old Tom Holland as the latest Spider-Man who will first appear as the superhero in 2016's Captain America: Civil War before a standalone film in 2017, according to The Independent.
Garfield admits that he's glad to be out of the Marvel franchise, saying it made him insecure.
"That was my experience with the Spider-Man thing. It's like, 'Oh, fuck, my life is now great!' But in fact, I'm still fucked up in my own ways, and insecure, and scared, and don't really know who I am. Celebrity is the new religion, as far as I can see, along with money, power, status. It's all the same umbrellathe seductive forces of evil, really."
In September, American actor Robert De Niro walked out of an interview after he took offense to the Radio Times journalist's questions, reportedly telling her, "I'm not doing this darling." Robert Downey Jr. also walked out of an interview with Channel 4 in April this year when he was asked about his past with drugs, the BBC reported.
99 Homes is an American thriller about a struggling single father forced to work for those who have sealed his misfortune. It was released September 25 in the U.K. and U.S.