Andrew Gillum Says Donald Trump is 'Embarrassing to Democracy' After President Makes Unfounded Florida Election Fraud Claims
It didn't take long for President Donald Trump to weigh in on Florida's elections, which were believed to be over but have since faced a case of déjà vu as parts of the state scrambled to finish tallying votes days after the election.
The president, like GOP Florida Governor Rick Scott and Republican Senator Marco Rubio, has alleged there was fraud committed by local elections officials in South Florida.
"Mayor Gillum conceded on Election Day and now Broward County has put him 'back into play.'" Trump tweeted Friday. "Bill Nelson conceded Election - now he's back in play!? This is an embarrassment to our Country and to Democracy!"
The president also claimed, without evidence, that Broward County was "probably getting ready to do a 'number,'" on him during the 2016 presidential election but couldn't because he was "winning by so much in Florida."
Andrew Gillum, Tallahassee Mayor and Democrat running against former Congressman Ron DeSantis for governor, fired back, saying the president was an embarrassment to democracy.
"What's embarrassing to democracy is not counting every vote—and you, of course," Gillum said. "Count every vote."
Although directed to do so by Scott, the Florida Department of Law Enforcement is not investigating claims of fraud by the Republicans, an FDLE spokeswoman told Newsweek on Friday. The reason, the spokeswoman said, was because neither the agency nor the Florida Department of State had received any "criminal allegations of fraud at this time."
There has been no concrete evidence of such fraud claims, but legitimate questions have been raised over how and why Broward and Palm Beach counties, Democratic strongholds, have not yet finished counting ballots. The supervisors of elections in those counties have been accused of not providing transparent information regarding the internal vote tabulation process.
Friday afternoon, a Florida judge ordered Broward County Supervisor of Elections Brenda Snipes to reveal public information regarding how many votes were still unaccounted for. The judge ruled the county violated the state constitution by not providing the public records sooner, but did not address the fraud allegations. The ruling came as a result of a lawsuit from Scott.
The vote margins of the state's races for governor and Senate have continued to tighten and will likely go to an automatic recount. Florida law mandates machine recounts for statewide elections that end within 0.50 percent.
As of Friday afternoon, the race for governor between DeSantis and Gillum was separated by only 36,123 votes, or 0.44 percent, out of more than eight million cast. The Senate race between Scott and Nelson was separated by 14,985 votes, or 0.18 percent.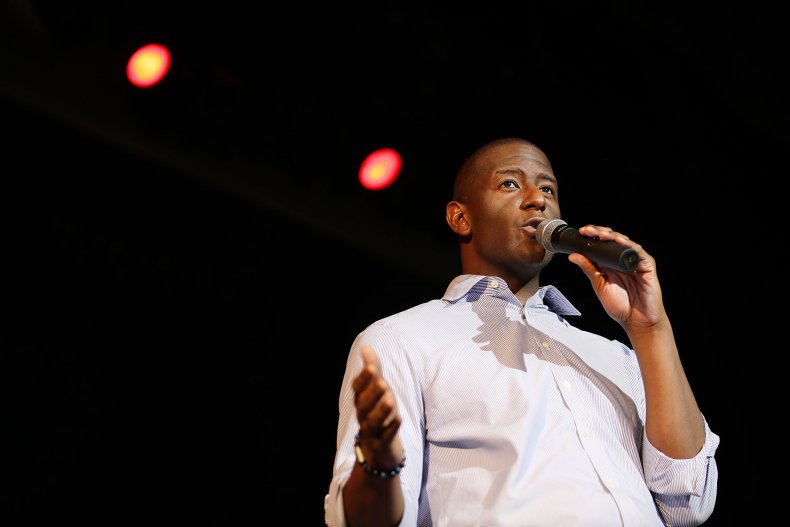 The four campaigns have gone back-and-forth with one another in recent days, with Democrats accusing Republicans of trying to hinder the election process while the Republicans have claimed fraud is being committed by Democrats and local elections officials in Broward and Palm Beach counties. The Gillum and Nelson campaigns have retained prominent elections lawyers.
Rubio has also weighed in throughout the process, saying he supports the mandated recount but questions the tabulation process unfolding in South Florida.
"If #BrowardElections has some legitimate reason for why they have been unable to tabulate & report ballots they have had since Sunday night, like every other county did, they should disclose it," Rubio said in a series of tweets. "Instead they continue to operate under an indefensible shroud of secrecy."
An updated timeline of the events that have unfolded in the Florida elections since Tuesday can be found here.