Andrew Gutmann, Brearley Parent, Says Americans Terrified to Oppose Critical Race Theory
Andrew Gutmann, who penned a letter decrying anti-racism policies at an exclusive private girls' school, believes that Americans are "terrified" to oppose critical race theory.
Gutmann's daughter formerly attended New York City's prestigious Brearley School. In his letter last month, Gutmann said that she would no longer attend the school due to its "obsession with race." He demanded that the school bring "an end to the destructive and anti-intellectual claptrap known as antiracism" and denounced groups like Black Lives Matter, which he described as "Marxist" and "heterophobic."
Jane Fried, the head of Brearley School, responded by describing Gutmann's missive as "deeply offensive and harmful" and said that some of the school's students "felt frightened and intimidated by the letter."
During a Tuesday night appearance on Fox News' Tucker Carlson Tonight, Gutmann said that his letter was meant to provide an opportunity for other parents to "speak up" on the issue.
"A lot of parents agree that the direction of the school was one that they did not agree with," Gutmann said. "They were very unhappy with what was going on. But as you know, there is a... people are terrified of speaking up on this issue. So, we couldn't get people to speak up."
"When we decided not to re-enroll our daughter for next year, I said I've got to send this letter," he added. "The idea of the letter was not to change anybody's mind... It was really to help people to speak up, to give them some cover, a little bit of ammunition. But mostly some cover to say, 'Hey, we need to speak up on this issue.'"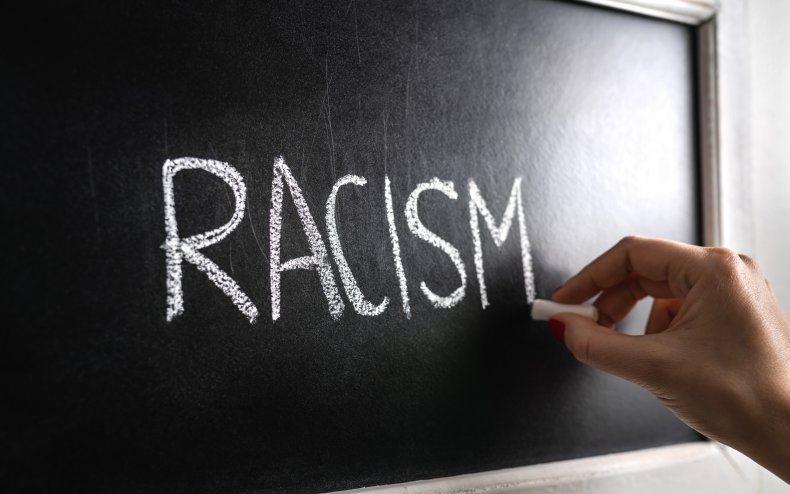 Gutmann's appearance on the show came on the same day that The Hill published an opinion article written by him. The letter addressed the "misconception" that opposition to critical race theory—which examines race in the context of institutional racism—is "a view held solely by the political right."
Gutmann maintained that he had received thousands of letters agreeing with him about critical race theory and its "thoroughly Marxist concept of equality of outcome," including some from "self-described Democrats and liberals."
The article also decried the application of critical race theory to industries outside of private education, complaining about diversity initiatives and anti-racism efforts at companies like Coca-Cola, United Airlines and Disney. Gutmann insisted that the "main theme" of his original letter was not race, but instead democracy and an attempt to "extinguish our founding principles."
"We have allowed a small but very vocal minority, amplified by the power of social media, to shut down nearly all debate on the topic of race and critical race theory," Gutmann wrote. "The simple cry of 'racist' or the threat of that cry will nearly always do so. This cannot be allowed to continue."
Newsweek reached out to The Brearley School for comment.