Iowa's Longest-Serving Republican Switches to Democrats, Citing Trump's 'Erratic' Policies, 'Reckless Spending'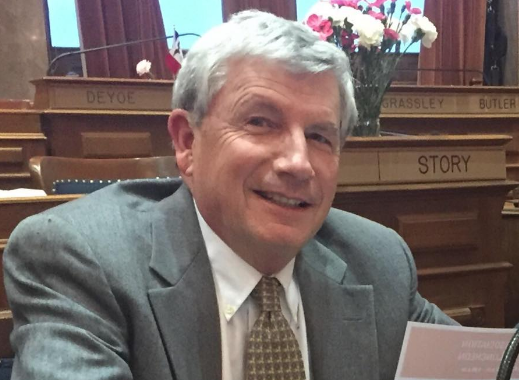 The longest-serving GOP member of the Iowa Legislature, Andy McKean, announced he's switching to the Democratic Party, citing President Donald Trump's "reckless spending" and his setting a "poor example for our nation and particularly for our children."
Representative McKean was first elected to the Legislature in 1978 and served 10 total terms in the House and Senate before successfully running again last November. On Tuesday, he announced to the Iowa House of Representatives his change in party registration. McKean wrote a letter blasting partisan politics in the state and the nation before making a direct rebuke of an "erratic" Trump and his supporters.
McKean criticized Trump for "unprecedented divisiveness" in American politics and said America will soon "pay a heavy price" for electing him.
"While my emphasis was on bipartisan undertakings, I was comfortable with my party's priorities and felt at home in the Republican caucus," McKean wrote in this party registration announcement, which detailed his decades in the Legislature. "Upon returning to Des Moines after a 15-year hiatus, I found a very different place."
The District 58 representative, who won the support of nearly 70 percent of voters in last November's election, continued: "I might have limped along attempting to work within my caucus for what I felt was best for the people I represent if it hadn't been for another factor. I believe that is just a matter of time before our country pays a heavy price for President Trump's reckless spending and short-sighted financial policies, his erratic, destabilizing foreign policy, and his disregard for environmental concerns."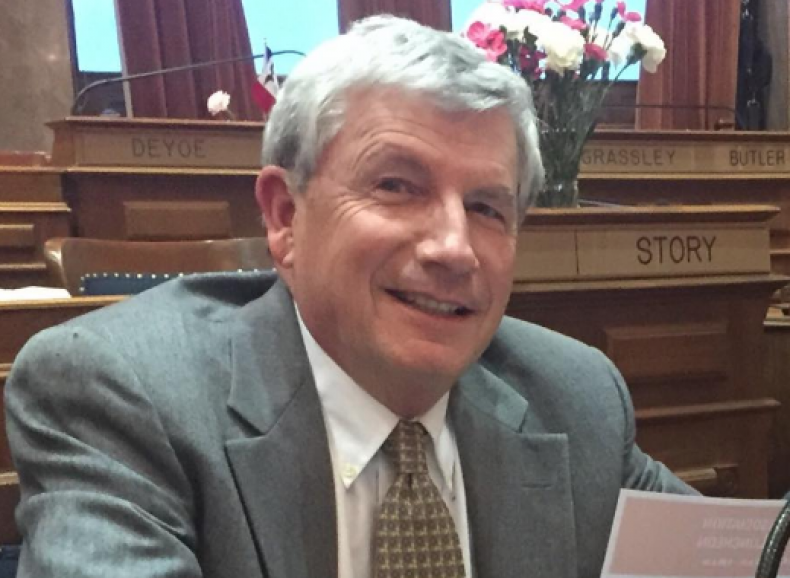 McKean said, "Unacceptable behavior should be called out for what it is and Americans of all parties should insist on something far better in the leader of their country."
He added: "Some would excuse this behavior as telling it like it is and the new normal. If this is the new normal, I want no part of it."
After serving seven terms in the Iowa House, McKean served in the Senate for three additional terms, then left the Legislature in 2003. In 2016, he returned to the House to represent District 58, which is part of eastern Iowa's rural Jones and Jackson counties.
In his letter this week rebuking Trump and partisan Iowa Republicans, which encompasses Iowa's U.S. Representative Steve King on a federal level, who has made controversial remarks about white supremacy.
Shortly after his announcement, McKean's name was pulled from the Iowa House Republicans' website.
"Representative McKean didn't leave the Republican Party. The Republican Party left him—and their loss is our gain," Democratic Legislative Campaign Committee Executive Director Jessica Post said in a statement.
"We're going to have his back in 2020—and with this seat in Democratic control, the path to taking back the Iowa House is clear," she added.