Andy Murray: A History Of Coaching Splits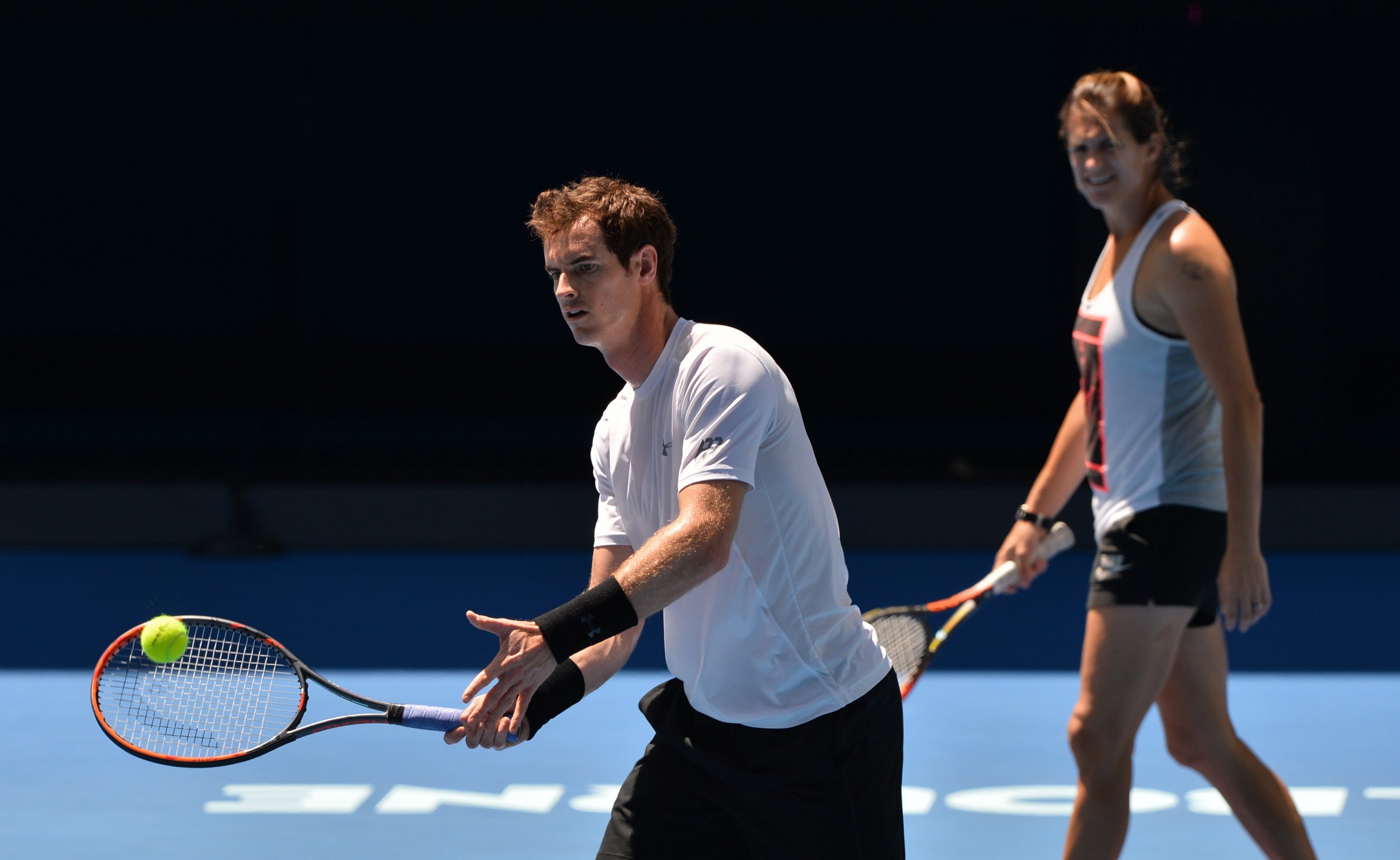 British tennis number one Andy Murray's split from his coach Amelie Mauresmo is just the latest in a career of changes to his backroom team.
The famously tenacious Scot demands maximum attention and effort from those who work with him—and that has occasionally led to friction in his relationships with his coaches, though the split with Mauresmo is understood to have been amicable.
Newsweek Europe breaks down a history of successes—and break-ups.
Coach No. 1: Leon Smith (1998-2004)
Now Murray's Davis Cup captain, Smith worked with the Scot in his junior years, from 11 to 17. The Davis Cup last year was the culmination of a 16-year relationship—and Smith revealed to The Mirror in Belgium that he used to wash Murray's socks on their first trips together as mentor and pupil. Ended amicably when the young tyro needed to make the step up to elite, senior tennis.
Coach No. 2: Mark Petchey (2004-2006)
The man affectionately known as "Petch" steered Murray through some of his wilder, formative years, when physical breakdowns and tantrums on court were fairly regular occurrences. Petchey first acted as an advisor to Murray before stepping down as head of men's national training at the Lawn Tennis Association (LTA) to take over full-time coaching of the young man.
The relationship lasted, formally, just 10 months, before Murray got ruthless and the pair split, suddenly—an instance which was to become a theme.
Coach No. 3: Brad Gilbert (2006-2007)
The Lawn Tennis Association gave Gilbert a three-year contract at vast expense—reportedly £750,000 ($1.8 million)—on the insistence of its chief executive, Rod Draper. Gilbert, a former coach to Andre Agassi and Andy Roddick, was hired to turn Murray's burgeoning promise into Grand Slam titles. Their relationship was cut off halfway through Gilbert's tenure, though, and the American later admitted it had been a poor one, citing Murray's love of video games as one sticking point.
Coach No. 4: Miles Maclagen (2007-2010)
Maclagan, a British former Davis Cup player, helped Murray to his first Grand Slam final, at the US Open in 2008 where he lost to Roger Federer. Murray and Maclagen never fell out—instead, irreconcilable differences between another key member of the coaching team, Alex Corretja, and Maclagen that meant the Zambian-born coach left his position. Murray continued working with Corretja until 2011 when...
Coach No. 5: Ivan Lendl (2011-2014)
Tennis' archetypal ironman hewed Murray into harder material than before, and together the pair experienced what looks likely to be the zenith of the British number one's career: that glorious 2013, when Murray won Wimbledon and then Olympic gold. Before that, of course, Lendl had dragged Murray to his first Grand Slam, the 2012 US Open. The break came when Lendl could no longer keep up with Murray's globetrotting. And the pupil has not reached the same heights since.
Coach No. 6: Amelie Mauresmo (2014-2016)
A pioneering appointment—Murray was the first elite men's player to appoint a female coach. The Frenchwoman was a calming influence on a head that can still overheat, though the relationship never reached the successes of Murray-Lendl. "She's been a calming influence in the team and we will all miss having her around," a statement from Murray read. Mauresmo, a new mother, was unable to spend the time with Murray that he demands; the uncoupling was both mutual and conscious.