Andy Murray: Boris Becker Slams British Tennis Star's Doping Comments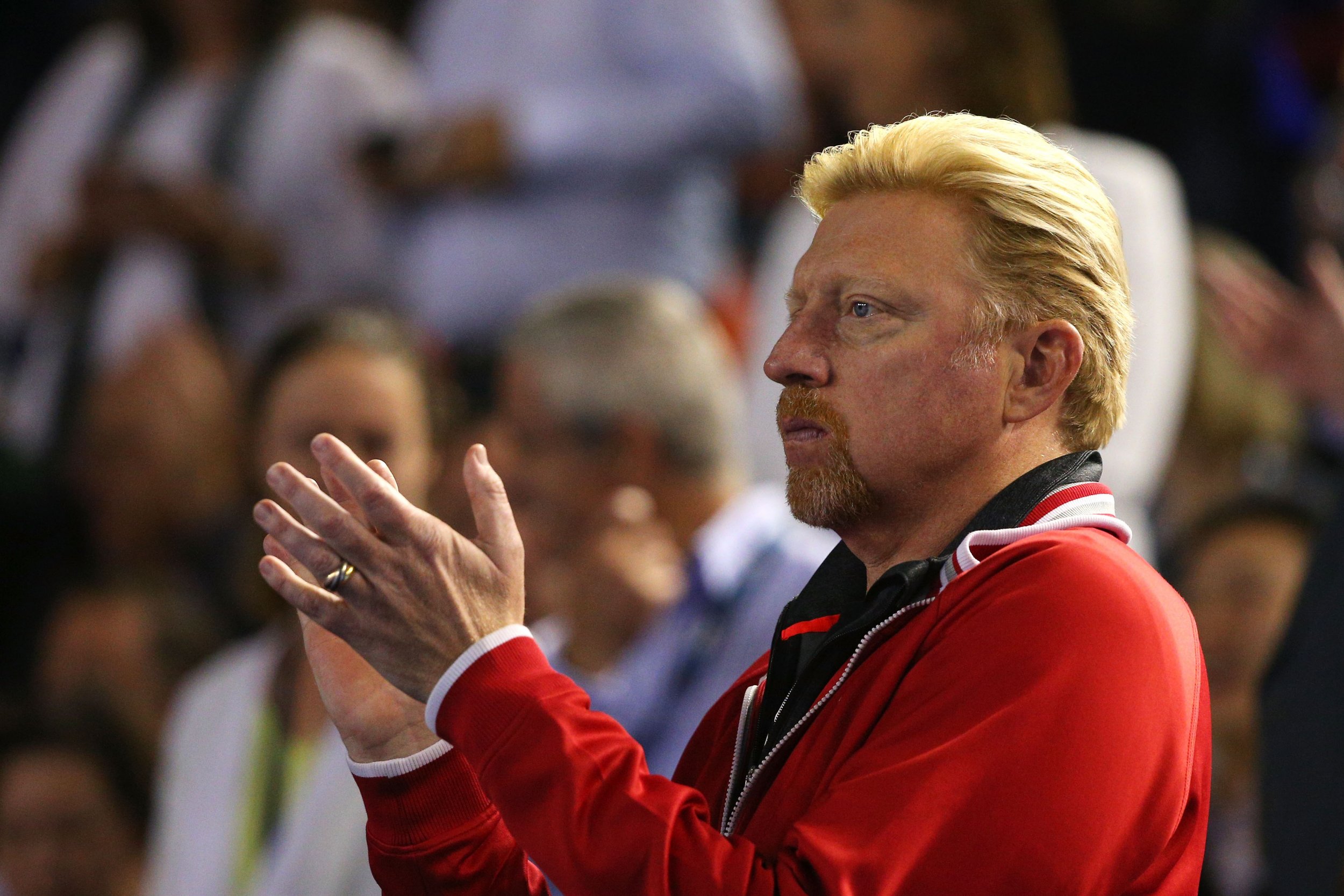 Boris Becker, the coach of world number one Novak Djokovic, says Andy Murray was "totally out of order" to suggest that tennis has a doping problem.
Murray, the world number two, gave an interview to the Mail on Sunday in which he said he had been "suspicious" of opponents in the past for their endurance.
"I have played against players and thought, "They won't go away" or "They don't seem to be getting tired",' Murray said. "Have I ever been suspicious of someone? Yeah. You hear things."
But Becker, who has overseen a period of Djokovic's career where he has reigned over men's professional tennis, hit back at Murray's outspoken comments, defending tennis as "clean."
"We have random drug testing and unless it's proven, they are 100 per cent innocent,' Becker told the Daily Mail. "So to throw in a curve ball and assume something because somebody has won a Grand Slam or is fitter I think is totally out of order.
"It's a very dangerous subject. I can only repeat that tennis is clean. I believe 100 percent Andy is clean," Becker added. "Roger is clean, Rafa [Nadal] is clean, Stan [Wawrinka] is clean, all these guys are clean."
Nadal, the world number five from Spain, threatened to sue Roselyne Bachelot, the French politician, in March when the former Minister for Health and Sports suggested that the 29-year-old's long break through injury between 2012 and 2013 was actually a silent doping ban.
Nadal, the 14-times Grand Slam winner, has strongly denied those accusations. He has never failed a test for performance-enhancing drugs and there is no suggestion, other than from Bachelot, that he has ever used banned substances.