Andy Richter Reveals Plans To Work With Conan O'Brien Again
Andy Richter has revealed that he's planning to work with Conan O'Brien again, after years of serving as the talk show host's beloved sidekick.
Comedian Richter served as an announcer, writer and trusty sketch participant on O'Brien's TBS show, Conan, from its 2010 debut until it came to an end in June 2021. The pair first worked together on Late Night with Conan O'Brien back in 1993.
With decades of memorable comedy moments under their belts, Richter has revealed in an interview with Newsweek that their working relationship is far from over.
Stating he will "certainly" collaborate with O'Brien again, Richter said: "We're gonna do something together again. We're not that old! We have a few decades left in us and we're gonna eventually reconnoiter and do something."
As fans wait to see what their next collaboration might be, Richter revealed that he and O'Brien have continued their friendship off-screen.
"[We're in touch] the way I'm in touch with any of my friends with just texting goofy stuff, and out of the blue and out of the blue insults, things like that," he said. "We met for lunch a few times. I canceled on him last week, and we've got to reschedule... A complete power move!"
Richter worked on Late Night with Conan O'Brien from 1993 until 2000, when he departed to take on other projects. He joined O'Brien again in 2009 for NBC's The Tonight Show with Conan O'Brien. The following year, they moved to TBS for Conan, which came to an end as it was revealed that O'Brien will launch a new show in 2022.
Richter told Newsweek that it was "very strange" saying goodbye to the show in 2021, particular with the COVID-19 pandemic pushing them to work remotely.
"We had been out of our stage for over a year, I think at that point," he recalled. "And I think it actually kind of helped because everything was so weird. I think it would have been more sort of hard to have been in the old stage and have the show wind down. But it was, it was a lovely experience.
"It was kind of like, going to your own funeral and hearing everyone say what a great guy you were because I heard so many lovely things. And people paid me so many wonderful compliments. And then it was just kind of over.
"It was the beginning of summer and it kind of took a few months to really settle in that it was over. I think I felt like I was just on an extended vacation."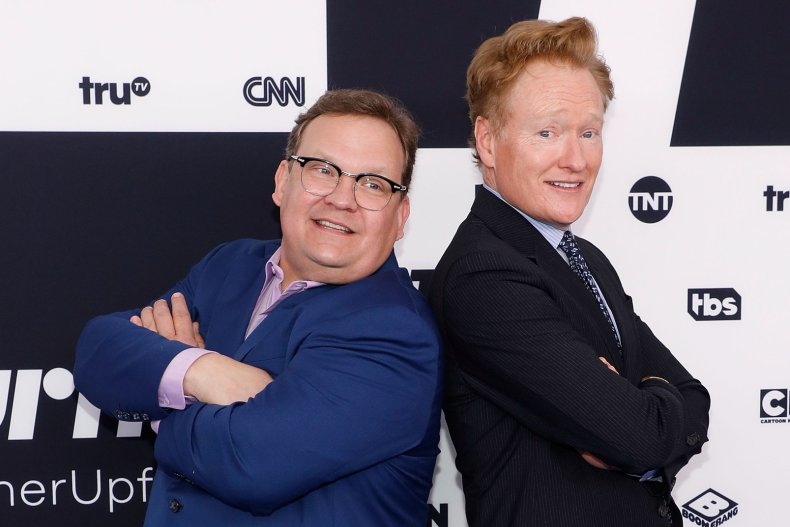 "But I do miss it," he went on. "I just miss the contact with funny people every day, the face-to-face stuff, you know, just like part of our everyday work life, not so much the actual show.
"Some of those people I've known for 30 years. I've seen people who were just out of college, and now they've got kids going into college. I've seen them throughout that whole thing. That doesn't happen a lot in showbusiness where you get that kind of continuity with a group of people."
Richter is busying himself with other projects, including his podcast The Three Questions, which he has hosted since the summer of 2019.
Fans will also see him starring in his first ever Super Bowl commercial on February 13, when he'll appear in an ad for Avocados From Mexico (AFM).
While Richter kept details of the Mexico-shot clip under wraps, he did reveal that he'd be seen dressed as Julius Caesar. A teaser was released on Thursday.
When asked why he chose to partner with AFM, which is the number one selling avocado brand in the U.S., Richter quipped: "Well, a Super Bowl ad when you're an attention whore, that's a big deal."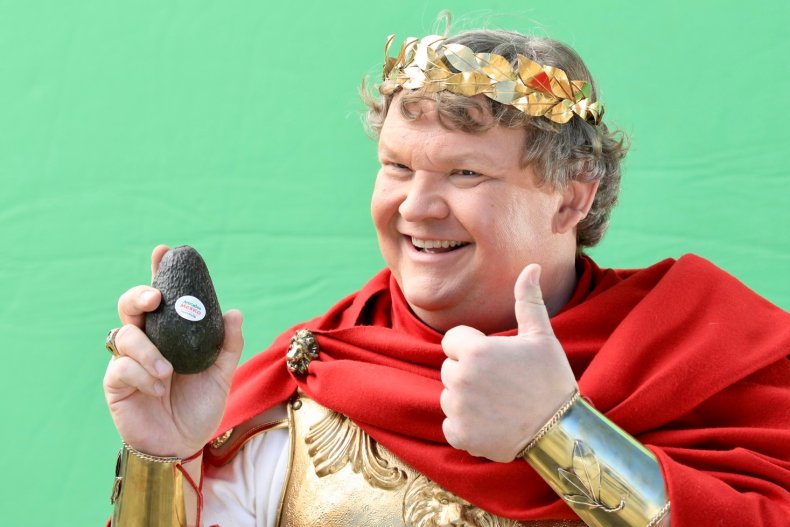 "I mean, it's avocados, you know, we're not selling, like, predatory loans—it's avocados! And everybody loves those," he went on. "And also, the Avocados From Mexico commercials are really strikingly funny and great.
"They have a history of doing some good work in these commercials. And I know everyone makes a big fuss on these commercials. It's little chunks of good television, basically."
While Richter continues to work on developing other TV shows, the TV personality told Newsweek that he's appreciative of the run he had as O'Brien's sidekick.
"I feel like I got I got 11 years of steady pay out of Conan this last run, and so it's an adjustment to go back to living a freelance lifestyle," he said. "My constitution has to get stronger to deal with the anxiety of [thinking], 'holy moly, I don't have I don't have a shift coming in.'
"I do not mean to sound like I'm complaining, I'm just saying it was really nice for a long time and then all of a sudden I looked down and I saw the safety net was gone. I've just keep on keep walking the wire, but it's just it can be nerve racking. But honestly, in terms of the grand scheme of things, you know, I'm sitting pretty."