Conan on TBS is winding down this summer, bringing to an end Conan O'Brien's job as a late night host after nearly three decades. The TBS show was the third late night show the former Simpsons writer has hosted, and is coming to an end after 11 years.
Though Conan is coming to an end, fans of the comedian will still have plenty of ways to watch him, including a brand new streaming show.
Why Conan is ending on TBS
O'Brien started his Monday, May 3 program with a piece in which he revealed he was moving on to new projects.
He said: "We are winding down our TBS show. The plan is to re-emerge on HBO Max sometime in the near future with what I think will be my fourth iteration of a program."
Before TBS' Conan, O'Brien hosted Late Night with Conan O'Brien from 1993 to 2009, and then The Tonight Show for a year after that before Jay Leno took the job back.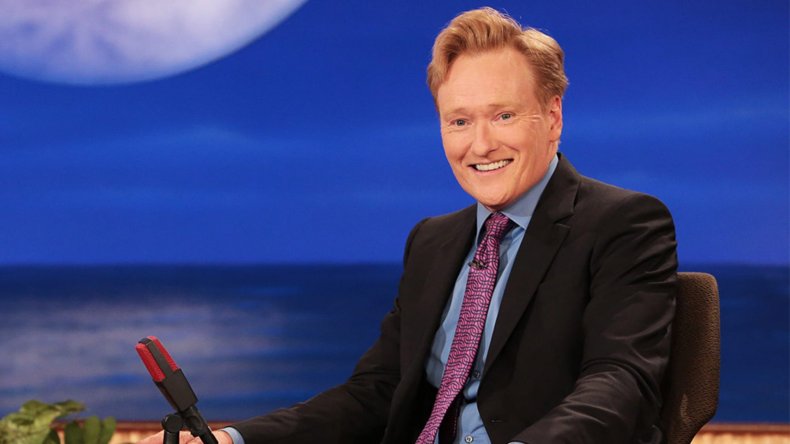 News that Conan was coming to an end was first announced late last year, when his upcoming HBO Max show was announced.
At that time, O'Brien released a typical witty statement reading: "In 1993, Johnny Carson gave me the best advice of my career: 'As soon as possible, get to a streaming platform.' I'm thrilled that I get to continue doing whatever the hell it is I do on HBO Max, and I look forward to a free subscription."
HBO Max chief content officer Casey Bloys added at the time: "Conan's unique brand of energetic, relatable, and at times, absurdist comedy has charmed late-night audiences for nearly three decades. We can't wait to see what he and the rest of Team Coco will dream up for this brand new, variety format each week."
Though his late night show on TBS is coming to an end, the comedian will not be leaving the network entirely. Conan Without Borders, his series of travel specials for TBS, will continue.
TBS general manager Brad Weitz said of this: "We're incredibly proud of the groundbreaking work that Conan and his team have accomplished during the 10 years at TBS and are so glad that we will continue to have his presence on our air with the Conan Without Borders specials."
Conan will end on June 24 with an hour-long finale that will look back over the last decade-plus of the show. Prior to that, the show has teased a line-up of special guests to bring the show to its close.
There has been speculation that O'Brien was set to leave his TBS show ever since 2018, when the hour-long show was trimmed down to 30 minutes.
So far, a premiere date for this HBO Max variety show has not been announced.
O'Brien has been a late night host for 28 years, giving him one of the longest runs as a talk show host in American TV history, ahead of Oprah Winfrey and Larry King but just behind Johnny Carson and David Letterman.
Conan airs weeknights at 11 a.m. ET / 10 p.m. CT on TBS. Previous episodes are streaming now on the TBS website.