Will Andy Serkis Reprise Role of Gollum for Amazon's 'Lord of the Rings' TV Series?
Bringing the most corrupt of J.R.R. Tolkien's River Folk to the big screen earned Andy Serkis accolades and awards, but don't expect the English actor to reprise the role of Gollum anytime soon. Speaking to Newsweek, the director of the upcoming movie Mowgli said he would pass if asked to appear in the much-anticipated Lord of the Rings series on Amazon.
Serkis, who played Gollum (née Sméagol) in all three LOTR films, as well as The Hobbit: An Unexpected Journey, said producers of the Amazon show haven't approached him, and he wouldn't recommend himself for the job anyway.
"I don't think they will, and nor should they, because I really do think that it's a wonderful opportunity to tell Tolkien's incredible story through a long form," Serkis said. "If I was putting myself in their shoes, I'd be wanting to create something completely fresh and see the world in a completely different way."
Like director Peter Jackson's massively popular film trilogy, Amazon's Lord of the Rings series is expected to be an enormous, high-budget endeavor. Details on the show are scarce, but Serkis predicted it'll be successful. Tolkien'swork is a masterpiece that opens itself up to reinterpretation, Serkis said.
"I adored my time in Middle-earth with Peter, but I do think that stories are meant—classic tales are meant—to be re-envisioned," he continued. "They last the test of time because they're great stories, and if they're great, then they can be reinterpreted."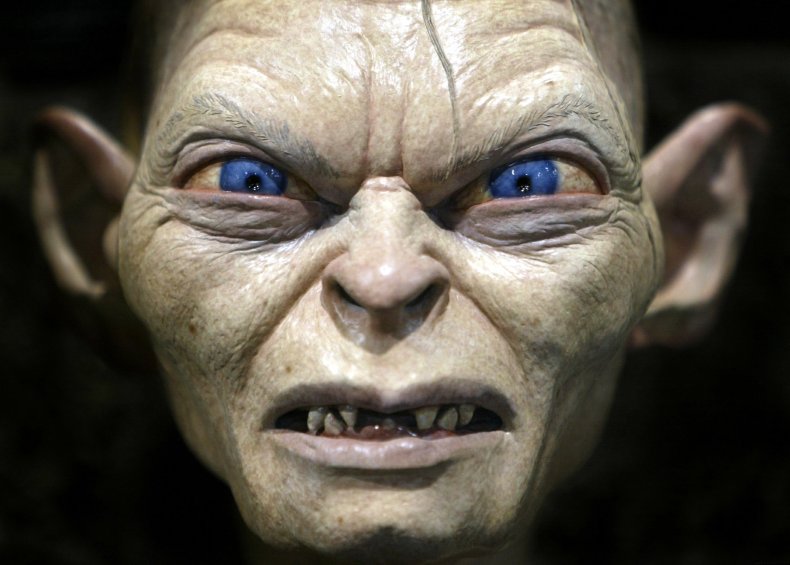 Serkis was far more diplomatic than some of his former co-stars, who have soundly rejected the idea of a new LOTR series. Actor John Rhys-Davies, who brought humor to his portrayal of Gimli, had nothing but harsh words for Amazon's venture.
"It's just a disgrace," Rhys-Davies told Den of Geek. "I mean, poor Tolkien must be spinning in his grave."
It's unclear whether the new TV series will be using computer generation for its characters, as Jackson did during the original trilogy. The special effects were considered groundbreaking when the first film was released in 2001, becoming a quality benchmark for future productions using the technology. Serkis demonstrated as Gollum that a performance-capture role could still be a fully formed character, while his facial expressions became a box-office draw in and of themselves.
More than 15 years later, the 53-year-old still credits playing the tragic character with jumpstarting his fascination with new forms of storytelling and technology. He founded The Imaginarium in 2011, a production company that specializes in performance-capture and digital characters. The upstart had a hand in producing some of the biggest franchises of the past decade, including Avengers: Age of Ultron, Star Wars: The Force Awakens and the Planet of the Apes films.
Production for the Amazon series has yet to begin, but when it debuts, Serkis said it will be time to revisit Tolkien's beloved work as an audience member and enjoy a "totally different" viewer experience than what he helped create with the films.
"That's what I think when people ask about Amazon's Lord of the Rings," he said. "It will be time to see it again, and especially in a TV form."