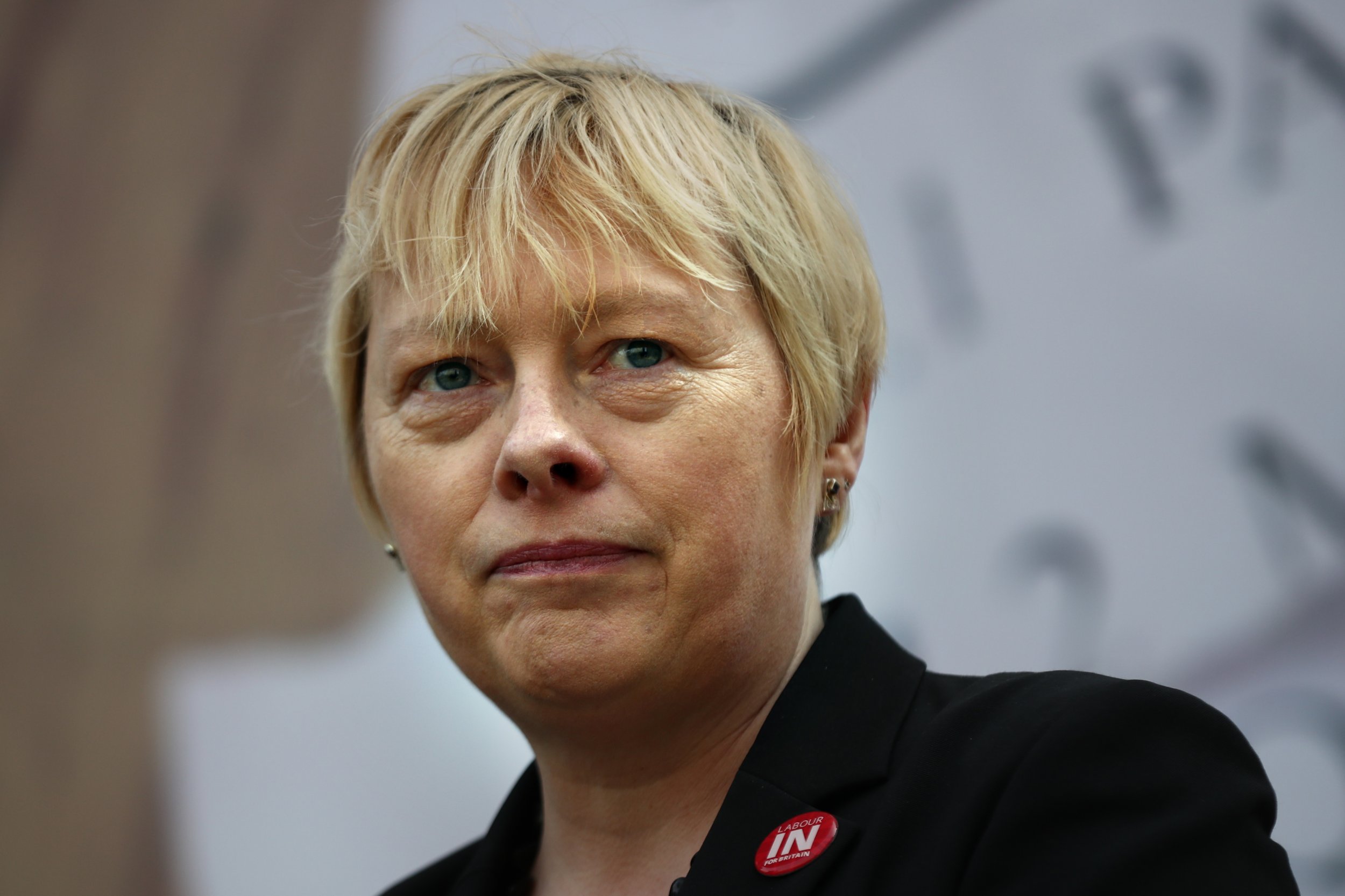 Angela Eagle is the Labour MP for Wallasey, and was shadow business secretary until she resigned in a bid to unseat Jeremy Corbyn as leader of the party on June 27.
Eagle is a towering intellect and sits on the soft-left of the Labour Party. She has risen quietly from the junior ministerial ranks of the Labour government to the top of the shadow cabinet, and is considered to be a unifying figure for most Labour moderates.
She is one of twins, and was born 15 minutes apart from her sister, Maria. Eagle was elected in 1992, five years before her sister. They became the first set of twins to sit in the House of Commons.
In the 1997 general election, Eagle increased her majority to 19,074, and following that victory, she was appointed as parliamentary under secretary of state in the Department for Environment, Transport and the Regions. Shortly after the 2001 general election she was demoted to the backbenches but spent the following five years on the Treasury Select Committee and became vice chair of the Parliamentary Labour Party and elected to the Labour Party's ruling National Executive Committee.
She has taken on many notable roles in the last seven years, such as the minister of state for pensions and ageing society from June 2009 until May 2010, shadow chief secretary to the Treasury in 2010 and shadow leader of the House of Commons under Ed Miliband in 2011. But, perhaps more importantly, Eagle also occupied the position of chair of Labour's National Policy Forum. This made her one of the most well-networked people in the party and she became well-liked for her assured performance in the position.
In 2015, she was appointed as both shadow first secretary of state and shadow secretary of state for business, innovation and skills in Jeremy Corbyn's first shadow cabinet. But it is 2016 that has seen Eagle define herself within the Labour Party. Her performance filling in for Jeremy Corbyn at PMQs encapsulated much of what Labour wanted to see, especially her "take down" of George Osborne.
Her work as shadow business secretary under Corbyn has given her added exposure and a chance to attack the failures of the Tory government. Alongside Stephen Kinnock she pressurized the Tories over their failure to protect British steel, speaking for the communities devastated by the threats to the industry.
Before her time in Corbyn's cabinet, in April 2011, Eagle was put down in the House of Commons by Prime Minister David Cameron when he used Michael Winner's catchphrase "Calm down, dear." Eagle's colleague, deputy Labour leader Harriet Harman, stated that "women in Britain in the 21st century do not expect to be told to 'calm down, dear' by their Prime Minister," with Labour officials calling for an apology, suggesting the remark was patronising and sexist.
In June 2012, Eagle criticized Take That singer Gary Barlow in the House of Commons following newspaper allegations of tax avoidance made against him. Eagle took issue with his recent award of the OBE and claimed that Barlow had "given a whole new meaning to the phrase 'Take That.'" She also questioned why Prime Minister David Cameron had not criticized Barlow publicly in the same way he had criticized comedian Jimmy Carr for tax avoidance.
Eagle personifies Labour values in other ways. She is a lesbian, coming out in a newspaper interview in September 1997, and as a gay woman she represents diversity within the party. She was ranked in the top 50 on The Independent's Pink List of the 101 most influential gay men and women in Britain 2009. From working class roots, she was the first in her family to go to university, studying philosophy, politics and economics at Oxford.
Others like her because of her business background. She worked at the Confederation of British Industry before entering politics and her business acumen is seen as strong currency among floating voters put off by Corbyn's far-left credentials.
But her leadership bid may be on shakier ground with some of her policy positions. Eagle is strongly pro-Trident, and not afraid to say so. She voted in favor of the Iraq war and airstrikes in Syria, and it was Corbyn's position on the Middle East that propelled him to success in the leadership contest in 2015.
The website Open Democracy for You put together a roundup of Eagle's political record:
According to the They Work For You website, she has "generally voted for a stricter asylum system"
According to the same site, in January and March 2004 she "voted in favor of university tuition fees increasing from £1,125 per year to up to £3,000 per year"
She supported the introduction of ID cards
In 2006, she supported the Blair government's plan to detain terrorism suspects for up to 90 days without charge.
In March 2013, she abstained on the vote about the coalition government's workfare programme, the scheme in which people on Jobseeker's Allowance are forced to carry out unpaid work in order to keep receiving their benefits
In July 2015, she abstained on the vote for the Welfare Bill, which proposed to cut tax credits, reduce the benefit cap to £20,000 (£23,000 in London) and called for £12 billion more cuts. According to the government's own figures, over 300,000 poor children will be pushed further into poverty, with 40,000 more children sinking below the poverty line, as a result of the benefit cap. Child Poverty Action Group (CPAG) noted "the majority of households affected by the benefit cap are lone-parent households and the main victims are children"
She supports the expansion of Heathrow Airport
In March 2003, she voted for the invasion of Iraq, which led to the deaths of approximately 500,000 people, according to the latest survey.
According to the They Work For You website, she has "consistently voted against an investigation into the Iraq war"
She supports the retention of Trident nuclear weapons
In September 2014, she voted in favor of airstrikes on Islamic State in Iraq
In December 2015, she voted in favor of airstrikes on Islamic State in Syria.