Germans Set to Reject Change and Stick With Angela Merkel, Poll Suggests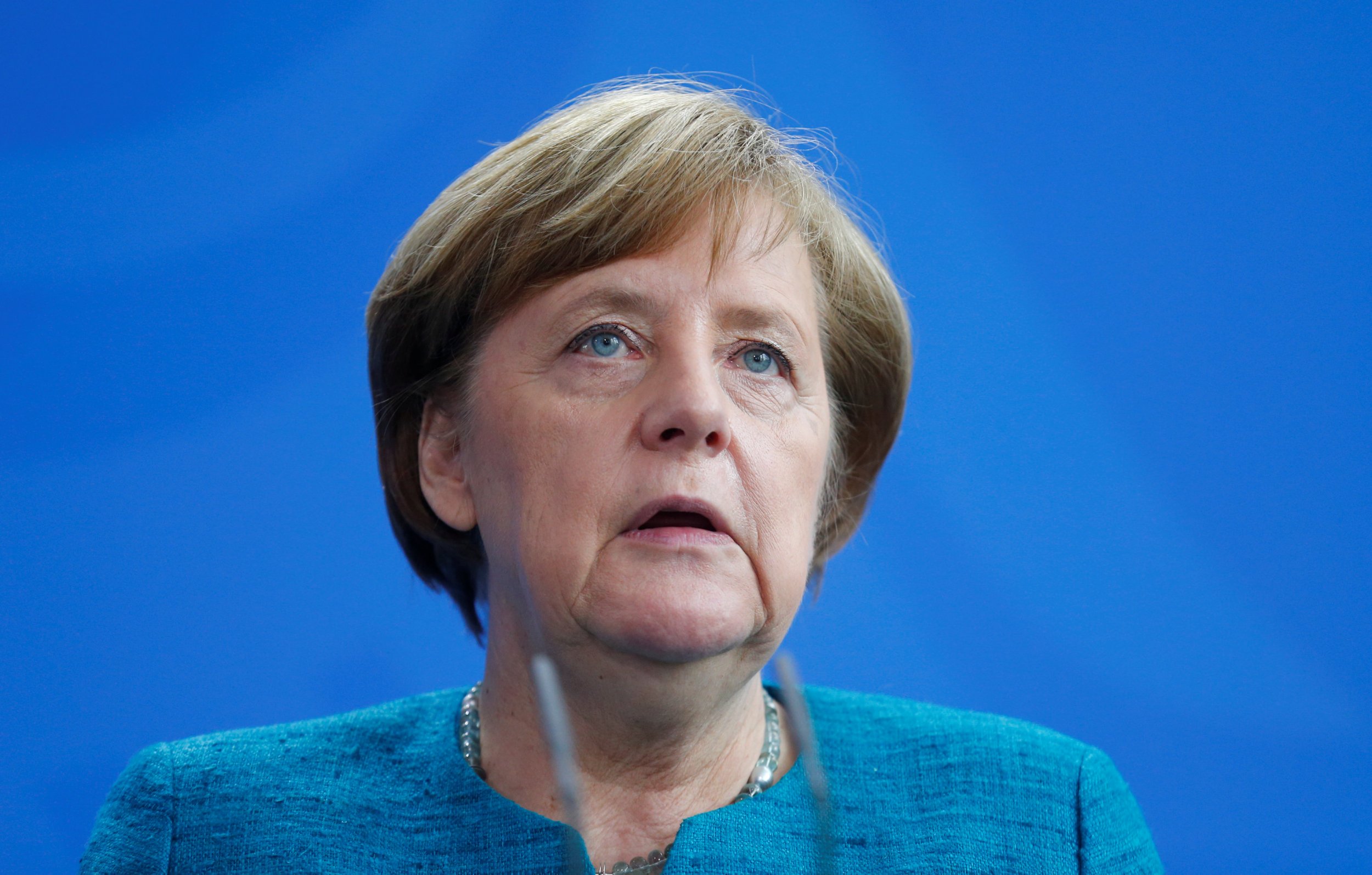 France might just have voted to shake up its political establishment with reformist president-elect Emmanuel Macron, but Germans look increasingly happy to stick with more of the same.
That's what the polls say anyway: After a bounce for the opposition Social Democrats (SPD) following the appointment of their new leader, Martin Schulz, in March, Chancellor Angela Merkel is currently on course to win a fourth term in office. (There are no limits on how many terms a chancellor can serve.)
One survey, commissioned by Stern magazine and broadcaster RTL and published Wednesday, put Merkel's center-right Christian Democratic party (CDU/CSU) on 36 percent of the vote, ahead of the SPD on 29 percent.
It put the liberal, pro-free market Free Democrats and the Greens each on 7 percent, raising the prospect of Merkel forming a governing coalition that does not include the SPD, with whom she currently governs.
Merkel's party also got a boost in recent local elections—the CDU beat the SPD in a March poll in Saarland, and on Monday the party ousted the incumbent SPD politician in Schleswig Holstein, dealing an embarrassing blow to Schulz's party.
Merkel's popularity temporarily suffered in late 2015 and early 2016, after a speech she gave in September 2015 welcoming refugees to Germany.
Although refugees were already heading to Europe in huge numbers before the speech, opponents on the right blamed Merkel for fueling the refugee crisis. The hard-right Alternative for Germany (AfD) surged in popularity on the basis of an anti-immigration and anti-Islam agenda.
But Merkel has since recovered, treading a path between liberalism and conservatism that allows her to dominate the right and center ground of German politics and drive the AfD back down to a 7 percent vote share.
She has sought to reassure conservative voters by pushing through a ban on women wearing Muslim full-face veils where constitutionally possible and making it easier to deport failed asylum seekers.
But she has also kept intact her reputation for moderation and stability at the head of the biggest economy within the European Union. The view of her as a stable force has in part been boosted by some international media labeling her a defender of the liberal world order following the election of Donald Trump in the U.S. and the U.K.'s vote to leave the EU in 2016, though she publicly rejects the title.
Merkel has ruled Germany at the head of a series of coalitions since 2005.