Angela Merkel Throws Subtle German Shade Toward Ivanka Trump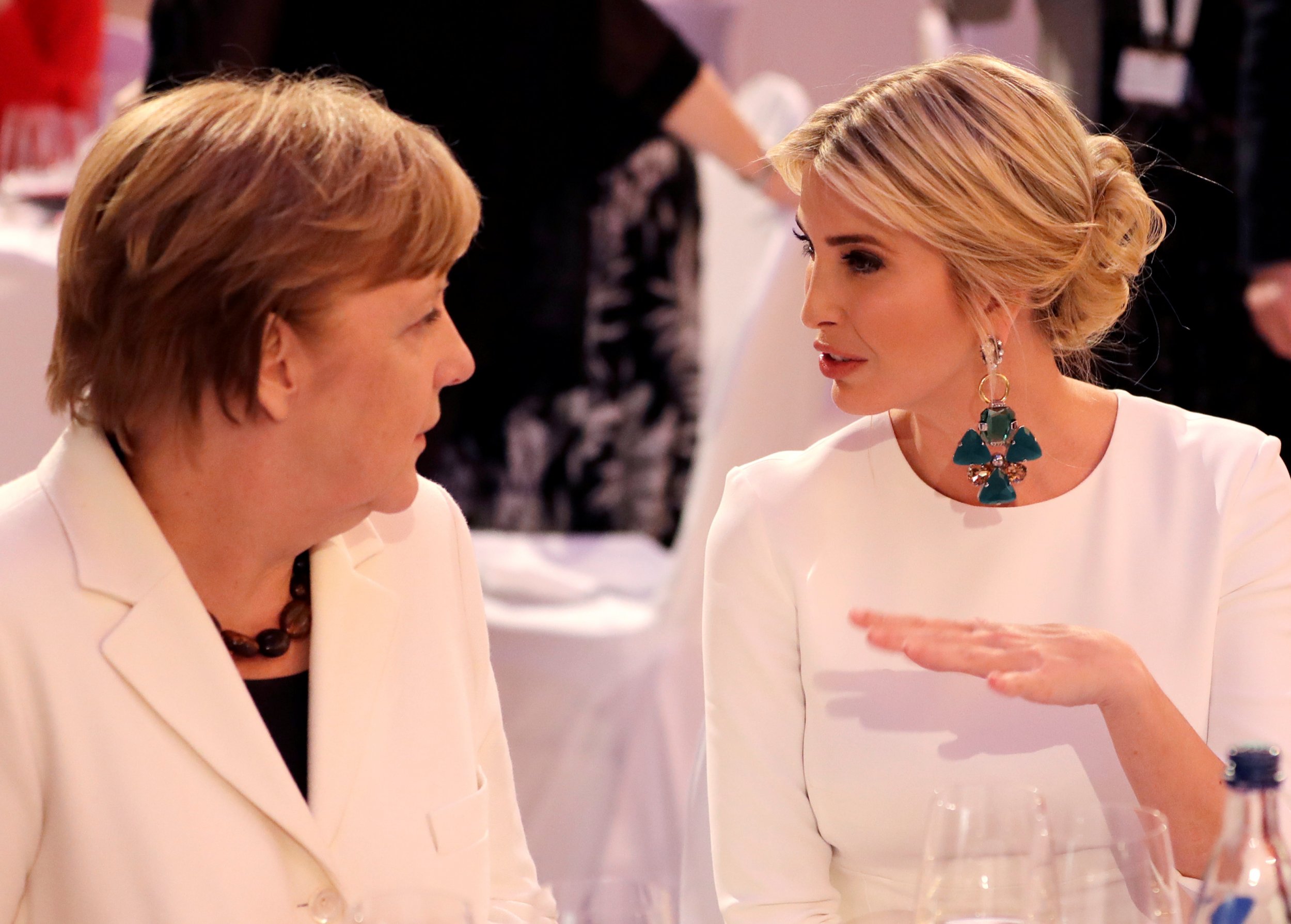 German Chancellor Angela Merkel and Ivanka Trump had nothing but nice things to say to each other Tuesday during their brief encounters in Berlin. Instead, they let subtle shade speak to the obvious tensions created between them by President Donald Trump.
Merkel thanked the first daughter and recently appointed assistant to the president for having "braved this trip to Germany" during a gala dinner Tuesday night, including a slight nod to her father's far-right ideologies on immigration and global trade, two issues the world leaders differ greatly on. "I hope we were a good audience for you," Merkel said, "and that you'll take some new ideas home with you."
Related: German crowd books Ivanka Trump as she defends her father as "tremendous champion of families"
Hours earlier, Ivanka Trump was hissed and booed at while defending her father's advocacy for women on a stage she shared with Merkel Tuesday afternoon. The first daughter insisted her father was "a tremendous champion of supporting families and enabling them to thrive."
The United States' longstanding alliance with Germany has been thrown into question due to a riff between Merkel and Trump during her first trip to the U.S. since the 2016 election. The president reportedly handed the German chancellor an "outrageous" bill for money he believed her nation owed NATO. The alleged invoice called for Merkel to fork up nearly $300 billion. The two leaders did not shake hands at the end of their meeting in March.
Meanwhile, the first daughter said her father got along with Merkel swimmingly, telling reporters the two "got along incredibly well – despite differences" during their meeting, and expressed her hopes that Trump would have a "warm" relationship with Germany that "hopefully will continue to grow."
"I've certainly heard the criticism from the media and that's been perpetuated," Trump continued after the crowd rebuked her comments. "But I know from personal experience, and I think the thousands of women who have worked with and for my father for decades when he was in the private sector are a testament to his belief and solid conviction in the potential of women and their ability to do the job as well as any man."