Angela Merkel Rushes to Retrieve Face Mask After Forgetting in Viral Video
Angela Merkel gave a moving address on the German government's battle against coronavirus to colleagues in the Bundestag last week.
However, it was the moment the seemingly distracted chancellor rushed to retrieve her face mask after leaving it on the Speaker's desk that garnered the most reaction online.
A 10-second clip of the innocent faux pas has been watched more than 3 million times on Twitter since the parliamentary address, which was aired by German public-service broadcaster ZDF on February 11.
It came after a rousing 22-minute speech defending her record on coronavirus and calling for renewed optimism despite the European nation's tough lockdown.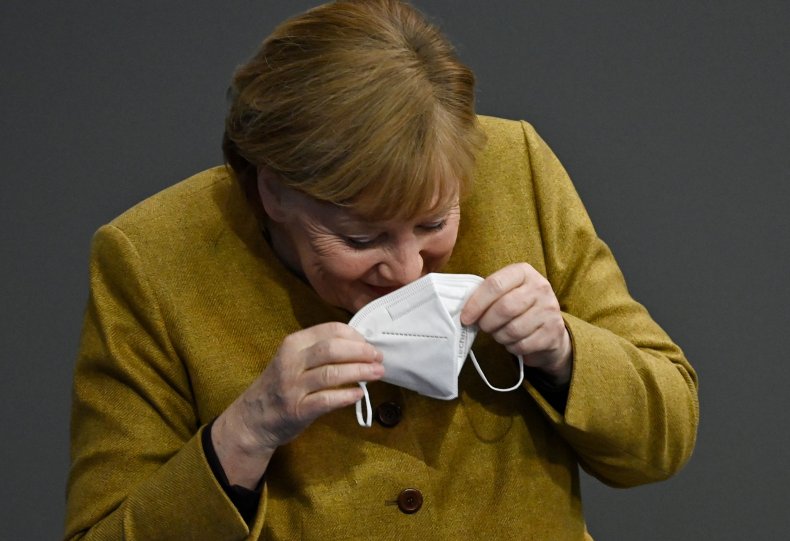 "We must not give the new wave the upper hand. We have to do everything possible to be in control," Merkel told the federal parliament in Berlin. "We have to be persistent. We have to be patient."
"In the end we can do it together, defeat the pandemic and lead our country into a better future," she said before leaving the floor on a decidedly confident note.
However, as the chancellor made her way back to her seat, many were quick to realize her mask was absent.
After adjusting her notes, Merkel can be seen throwing her hands in the air before hurrying back to the Speaker's desk to grab the mask.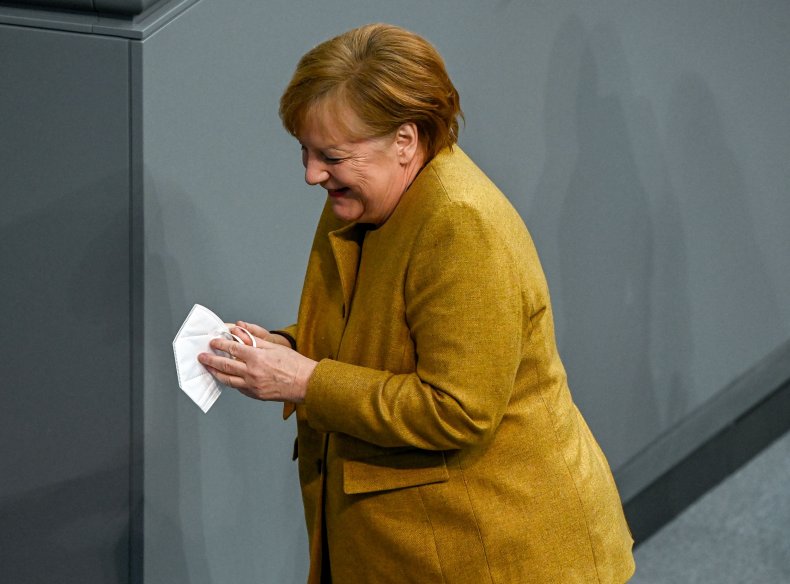 The veteran politician then put the mask back on and tried to hold back laughter, to the amusement of her colleagues.
The clip quickly gained traction online, with many relating to Merkel's slip.
"We are all Angela Merkel," one Twitter user posted alongside the video.
Merkel's government has faced criticism over its response to the pandemic from the right-wing Alternative for Germany.
The chancellor imposed tough coronavirus restrictions for the country over Christmas and New Year. She has since come under pressure for her decision to extend the lockdown.
Restrictions are in place nationwide until at least March 7, with all shops and non-essential businesses closed.
Merkel is not the first high-ranking politician to forget her mask at a public event.
Agnès Pannier-Runacher, the French secretary of state for economy and finance, arrived at the annual Bastille Day parade last July without a face covering.
Pannier-Runacher arrived in a chauffeur-driven car at the Place de la Concorde in Paris for the start of the military parade.
After greeting other dignitaries, the minister realized she did not have her mask and attempted to run after her car to retrieve it—only to realize the vehicle had driven off.