Will Angela Merkel Survive? Young Members of German Chancellor's Coalition Call for This to Be Her Final Term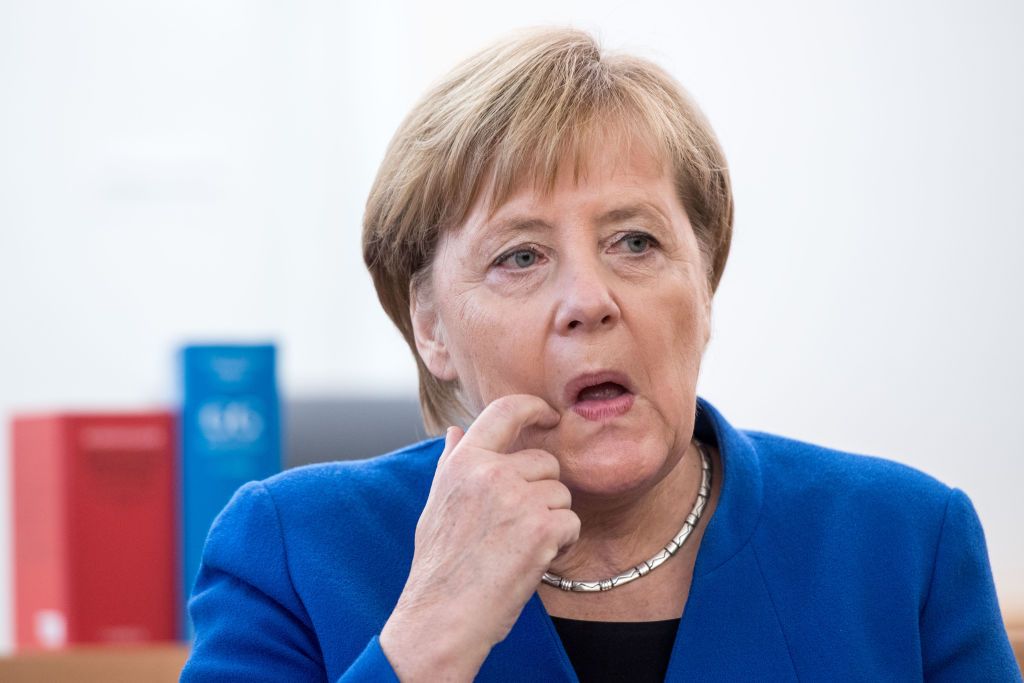 The youth organization of Angela Merkel's political party has voted in favor of limiting the number of terms a chancellor can remain in office, suggesting a cap below the amount of time she has already served.
Young members of the Christian Democratic Union, Merkel's party, and the Christian Social Union, Merkel's largest ruling coalition partner, voted in favor of a motion this weekend that would see a chancellor's mandate limited to three terms, Bloomberg reported. Merkel, who first assumed the office of chancellor in 2005, is currently serving her fourth term.
Matthias Büttger, a delegate from Munich, told Merkel at the organization's event bluntly that he believed the government could move forward without her.
"I think this leadership has run its course," he told German Broadcaster Deutsche Welle afterward. "It's about Merkel's politics and political style. This leadership has never been able to show strength." He said that her speech at the event "showed no vision for our country, and no prospects for our future."
Pushing back against the idea of a term limit, Merkel criticized the proposition, saying it suppresses the freedom of members of the German parliament, known as the Bundestag, to choose whom they wish. She also argued it would be legally complicated to implement such a change.
"I know that through our dispute we have contributed to making the polls look as they do," Merkel admitted, Politico reported. But she continued, saying arguing doesn't benefit the country. "Voters don't appreciate it if we argue and they don't even understand what we're arguing about," she said.
The motion from the coalition's youth comes as significant in-fighting continues to threaten Merkel's leadership. Businessman Andreas Ritzenhoff recently announced that he will challenge Merkel for the leadership of her political party, and polls show Germans are losing faith in the ruling coalition.
Meanwhile, the German chancellor has vowed to remain in power through the end of her mandate in 2021, while also keeping her post as the head of her party. But Merkel was seen to be thrown off guard last month when her close ally Volker Kauder was ousted as the head of the parliamentary party, and replaced by Ralph Brinkhaus, Reuters reported. This move was interpreted as a sign that lawmakers were upset by her ruling style.
But some also believe the election of Brinkhaus could finally stabilize Merkel's government.
"The change at the top of the parliamentary faction could stabilize the chancellor," parliament speaker and former finance minister Wolfgang Schaeuble said, according to Reuters. "There has been an uneasy mood within the union for some time. It is possible that [Brinkhaus's election] was an opportunity to vent out."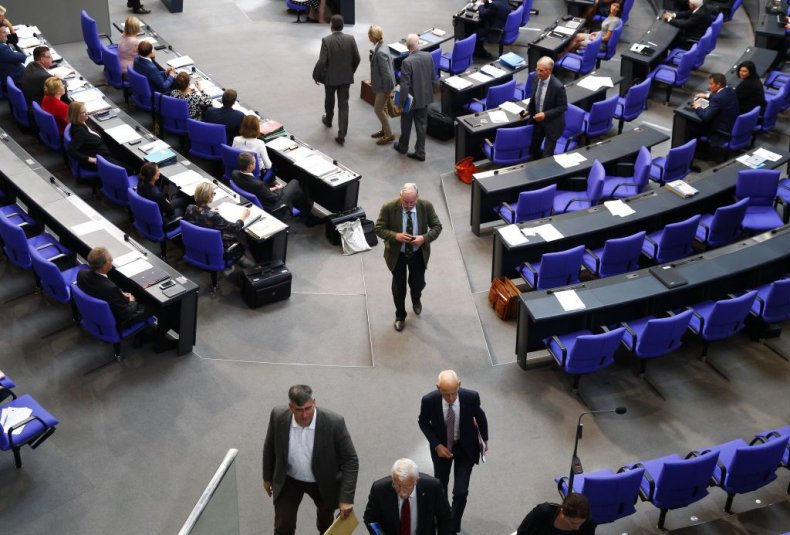 Merkel has faced significant social and political backlash in the wake of her open doors policy, which has allowed well over a million refugees to enter Germany since 2015. In July, she was forced to agree to a new deal on immigration as she faced backlash from within her own coalition government. Horst Seehofer, the government's interior minister, was pushing for greater restrictions along Germany's southern border with Austria and the expulsion of asylum seekers who had previously been registered in other European Union countries.
Despite concessions, support for Merkel's party and that of her largest coalition partner are waning in local elections. The CSU is projected to lose its absolute majority in the parliament of the southern state of Bavaria in an election later this month. Two weeks later, the CDU is expected to see its numbers fall to 29 percent in the state of Hess.