Angelina Jolie Drops Hint That She Could Move Into Politics: 'I'll Go Where I'm Needed'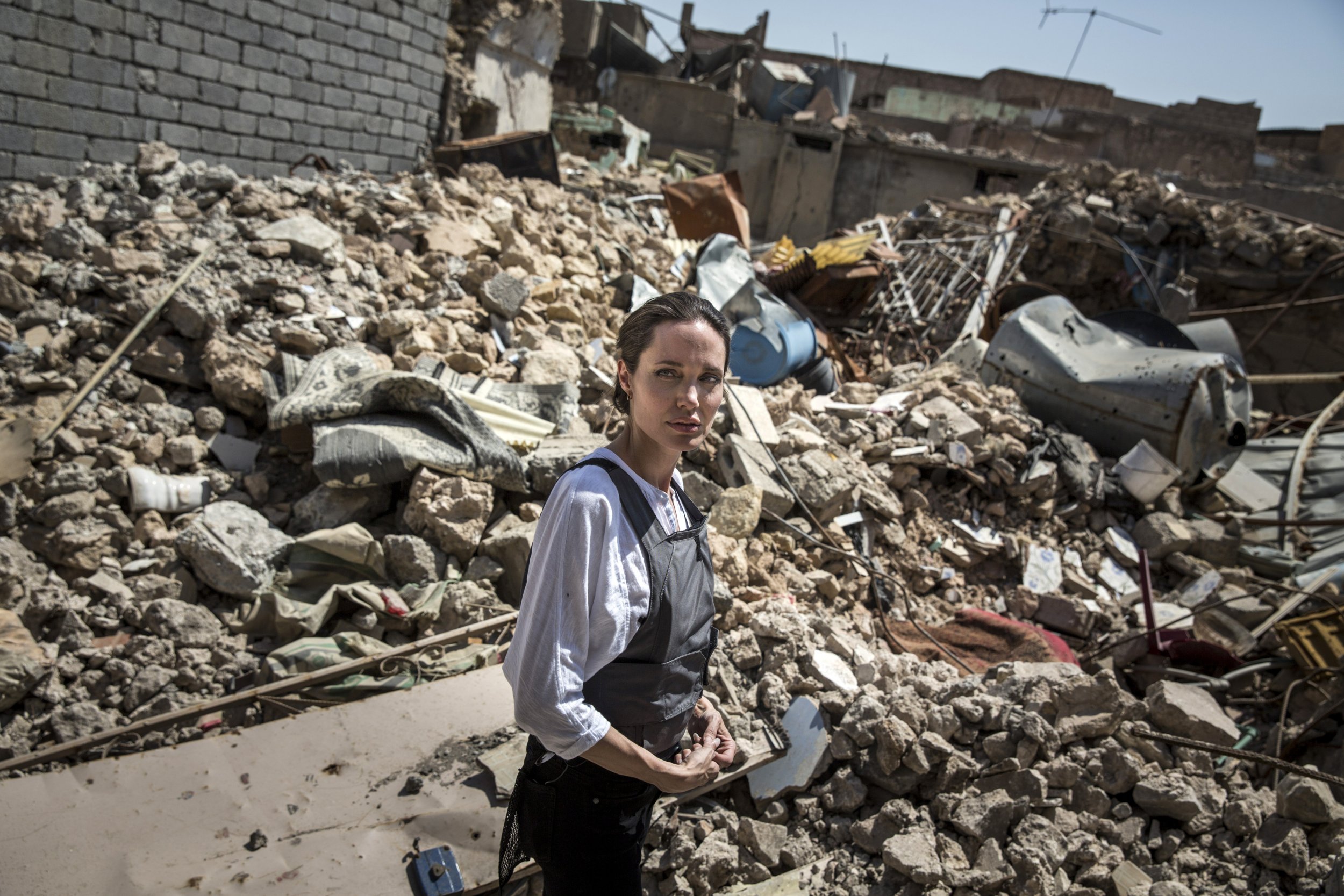 In an age when an unlikely television celebrity is president of the United States, it's perhaps no surprise that Angelina Jolie, with her extensive experience in humanitarian work, has dropped a hint that she may be interested in a career in politics.
Jolie—who is currently a special envoy to the United Nations Refugee Agency—told the BBC's Today program that she would not have even considered the idea two decades ago but, seemingly, her outlook has changed.
Read more: Angelina Jolie is a CIA agent and should worry about poor people living in the U.S., a Venezuelan politician says
Justin Webb, host of the Today program, asked Jolie whether she would think about getting involved in politics, to which she responded: "If you asked me 20 years ago, I would've laughed. I always say I'll go where I'm needed."
The Hollywood actress—who is also known for her international humanitarian work, notably in the field of women's rights—suggested that she had some of the right attributes for a career in politics but wasn't sure if it would be right for her.
"I don't know if I'm fit for politics, but then I've also joked that I don't know if I have a skeleton left in my closet," she said. "I am pretty open and out there. I can take a lot on the chin. That's good. I honestly will do whatever I think can really make change."
She also noted, however, that she was happy in her current role with the U.N.
"Right now, I am able to work with a U.N. agency to do a lot of work directly with people in need," she continued. "I am also able to work with governments and with the military. I sit in a very interesting place of being able to get a lot done without a title and without it being about myself or my policies. So, for now, I will stick quiet."
When Webb pressed Jolie on whether her use of the phrase "for now" meant that she could be on the list for the Democrats' next presidential nominee, she responded with a simple "thank you," but she did not completely refute the claim.
In the interview, Jolie also talked about the rise of nationalism and the policies of President Donald Trump, many of which stem from the premise "America First." She said there was a difference between patriotism and "narrow nationalism."
"I am a patriot, but I am also an internationalist and I love and value other people and other countries," she said. "To be a patriot is to be very proud of your country and even your country first, but you do not think your country is better than others."