South African President Pushes to Seize Farms Without Compensation, Sparking Opposition Anger
South Africa's opposition has reacted angrily to a push from the country's ruling party to change the constitution to allow the expropriation of land from farmers without compensation.
The Democratic Alliance (DA) has criticized President Cyril Ramaphosa for announcing that his ruling African National Congress (ANC) party would try to push through the amendment to Article 25.
About one-tenth of land in white ownership has been transferred to black ownership since the end of apartheid, which is only about a third of the ANC's target, the BBC reported.
The ANC had tried to test whether land redistribution could be allowed under current laws, but Ramaphosa said in a video address Tuesday that this needed to be clarified.
"It has become pertinently clear that our people want the constitution to be more explicit about expropriation of land without compensation, as demonstrated in the public hearings," he said, according to Reuters.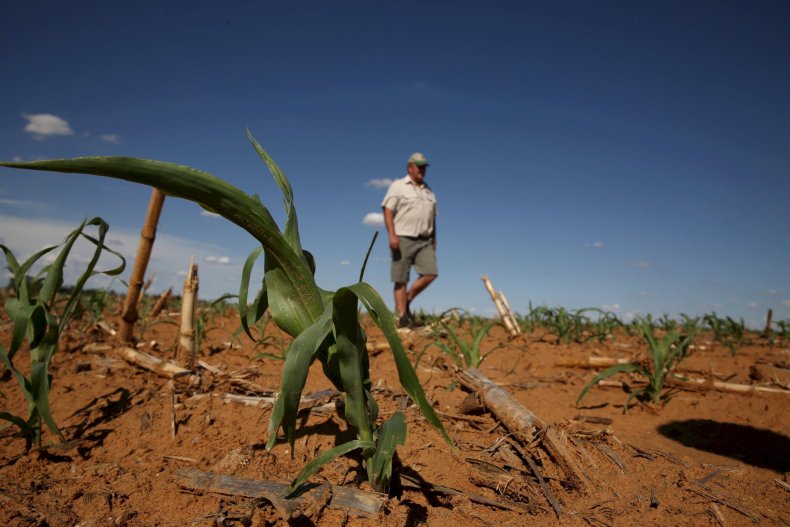 Critics fear that this could mean land grabs, such as those that took place in Zimbabwe and led to violence and the implosion of its economy.
In a statement, the DA said the move would undermine economic growth and jobs and "play Russian roulette with the economic future of SA," Independent Online reported.
DA leader Mmusi Maimane has called for an urgent parliamentary sitting to debate what he described as the "deliberate undermining" of South Africa's constitution.
"Land reform is a justice issue, and we advocate for land reform that champions private property rights and empowers individuals, as evidenced in DA-led governments across the country. We don't need a new constitution clause to accelerate land reform. We need a new government," Maimane said, according to The Citizen, a newspaper based in the country's Gauteng province.
Ben Cousins, research chair in Poverty, Land and Agrarian Studies at the University of the Western Cape, told Newsweek that Ramaphosa's announcement was aimed at having the ANC seize back the initiative from the Economic Freedom Fighters (EFF) party so it could align itself with the opinion of most black South Africans.
"It is clear that Ramaphosa is under pressure from his own party, in particular from factions aligned to the former president, [Jacob] Zuma, or to other factions, and in effect he has not had much choice. He has been brought under severe pressure," Cousins said.
"I think personally he would have preferred to receive the report of the constitutional review committee and wait to make an announcement, but he has been forced to show his hand," he added.
White farmers argue they are being targeted in a campaign of violence to get them off the land. Julius Malema, who leads the EFF, has called for his supporters to invade land. The civil rights group AfriForum says there has been a spike in the number of attacks on white farmers. However its farm murder rate claims have been disputed by fact checking website Africa Check".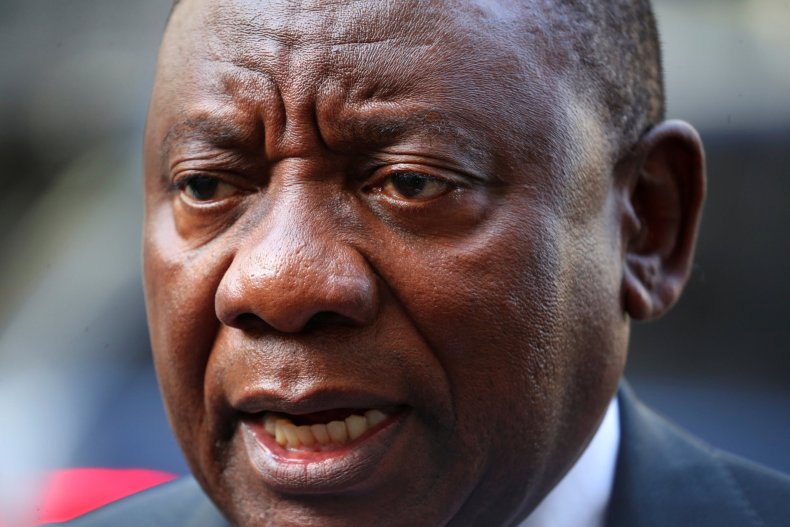 The EFF welcomed the move by Ramaphosa for his "submission to basic logic" in amending section 25 of the country's constitution, News24.com reported.
Cousins said the amendment's wording would be key in determining whether it would lead to a dramatic shift in how land is acquired.
"At the moment, it would have to be done on a case-by-case basis, subject to legal challenges and investigations. If that continues to be the case, as the ANC argues it should be, it is not a disaster," he said.
"If, however, the floodgates open and the state gives up on its responsibilities, then way down the line it could be a recipe for chaos. But I don't think we are there yet. We just need clarity, and the ruling party has not provided that," Cousins said.
In an emailed statement, Louis Meintjes, president of the Transvaal Agricultural Union of South Africa (TAUSA) said his goup would do everything it could to protect property rights of productive commercial farmers.
"It rather is a desperate effort of a corrupt regime to appease its supporters after many years of false political promises. The ANC's political corruption and its looting of the country's financial assets during the past 24 years is the main reason for the current economic decay of the RSA.
"This amendment in government policy will force farmers and agri businesses, which up till now has ensured food security, valuable foreign exchange within a waning economy, stability and job creation in rural areas, to seriously reconsider their options for the future," he added.
This story has been updated to include a statement from the Transvaal Agricultural Union of South Africa. It has also been updated to clarify that Africa Check disputed AfriForum's figures on farm murders and not its figures of murders of white farmers.