Anger as Woman Chooses Bachelorette Party Over Friend's Milestone Birthday
A woman has come in for criticism after prioritizing a bachelorette party over a close friend's 50th birthday party.
Although the tireless march of time can make birthdays a bitter pill to swallow, the vast majority of people would still prefer to mark the occasion with friends.
A 2015 Ipsos Reid survey of 1,045 Americans found that 89 percent adults believe it is important to celebrate birthdays. Feeling like friends are making the appropriate effort is important too with 85 percent of respondents saying they felt special when others put lots of energy into celebrating their birthday.
That might explain why the woman posting to Mumsnet under the handle FoundHiggs, has been criticized by her close friend. "She's upset with me and laid quite a big guilt trip on," she wrote in the post. Her anger came after her friend opted to go to a bachelorette party on "short notice" despite having known about her friend's birthday plans for "quite a few months."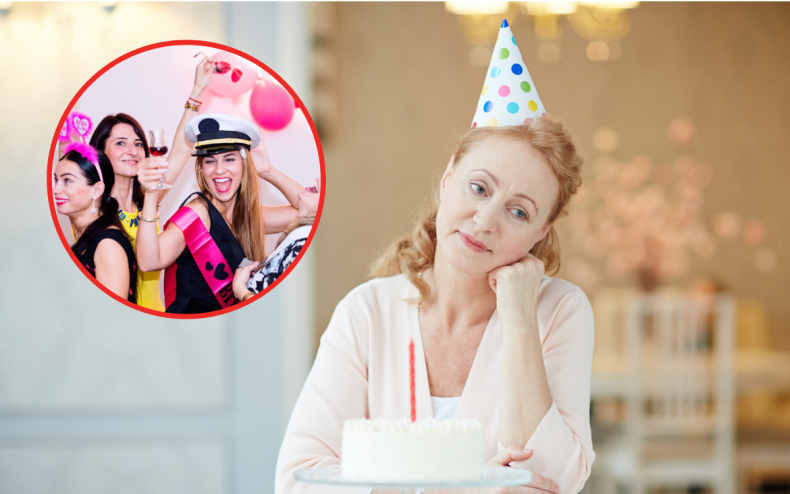 "I decided that even though a 50th is a very special birthday, there are going to be other birthdays and I have been a loyal attendee at previous birthday celebrations," she argued.
By contrast she figured a bachelorette party "really does only happen once," and since she had yet to RSVP for the birthday bash, opted to attend the pre-wedding event instead. Now her friend has been giving her the silent treatment for failing to attend her birthday.
"Was I unreasonable to have accepted the other invitation?" the woman asked on Mumsnet. Diane Gottsman, an etiquette expert at the Protocol School of Texas, told Newsweek that while her decision might come down to "the relationship she shares with each individual," the woman celebrating her birthday had reason to feel aggrieved.
"Yes, birthdays come every year, but this party was a significant milestone, and clearly of great significance to her friend," she said. "It's a personal choice, but an emotional decision. Before making her decision, she should have thought through how it would affect the birthday girl and how the relationship will be affected with her choice moving forward."
Though Gottsman was keen to stress that the woman was under "no obligation to attend" her friend's birthday, she should have been aware that her absence would have consequences.
Many on social media were critical of the way she appeared to hold off RSVPing and then happily agreed to go to the bachelorette party at short notice.
"So you knew about the 50th save the date but you didn't actually save the date?" Overthebow said. "I'd be upset if I were your friend."
Dontputitthere agreed, writing: "What happened to accepting the invite you receive first?" Elsewhere, Jimboscott0115 said: "She's overreacting but is right to be disappointed. You accepted an invitation to one event when you had another one in the diary."
Sweeneytoddsrazor was similarly skeptical, writing: "You hadn't accepted the party invite but more importantly you hadn't refused it either. To then accept another offer on the same date very much looks like you were waiting to see if something better came up."
Newsweek was not able to verify the details of the case.
Has a wedding come between your relationship with a loved one? Let us know via life@newsweek.com. We can ask experts for advice, and your story could be featured on Newsweek.