'Animal Crossing: New Horizons' Data Mine Reveals Possible New Content
It's been a month since the release of Animal Crossing: New Horizons and there's still a lot left to do in the daily life simulator. But a new data mine may signify the return of some fan-favorite features, as well as some new ones, for New Horizons players to enjoy.
If you don't want to be spoiled on what's possibly coming to the most popular Nintendo Switch title of 2020 so far, turn back now.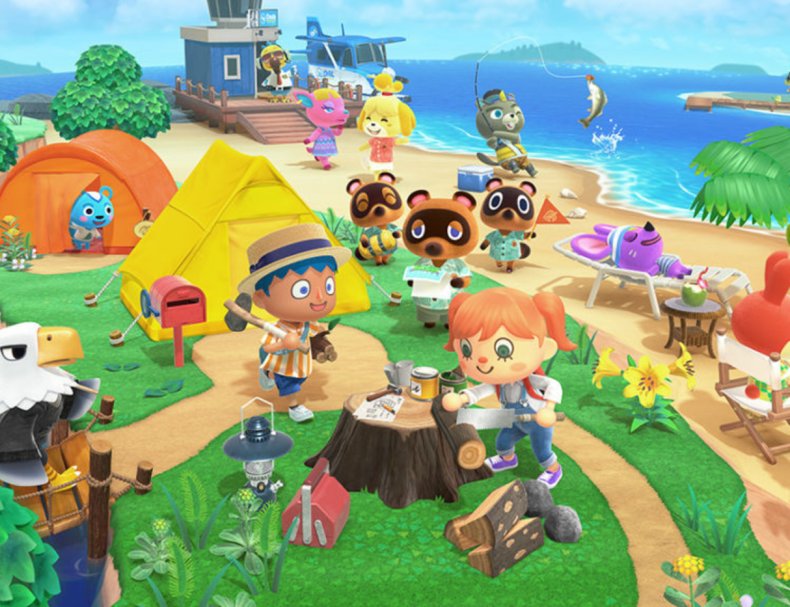 NEW MUSEUM UPGRADES
The Museum that you build in your first few days on your island may be receiving upgrades in the near future.
The New Horizons data mine shows that the Museum is capable of two separate upgrades. The first allows for the three levels of the Museum to have art on the wall. This coincides with the data that shows Redd—a character from Animal Crossing: New Leaf—will dock his boat on the north shore of your island.
Fake art is also in the code, and signifies that Redd's penchant for selling "fake art" could make a return.
The second upgrade brings two standalone buildings: the Museum Shop and Museum cafe. A Gyroid section is also mentioned when Ninji speaks on this part of the code.
VEGETABLES AND BUSHES
Another portion of the code mentions the return of bushes and vegetables.
Fauna such as Azalea, hibiscus, holly, hydrangea, camellia and osmanthus are in the code. Vegetables can be grown and picked, and they include tomato, wheat, sugar cane, potato, carrot and pumpkin.
SEAFOOD AND DIVING
A new section in the Critterpedia was found in the code to include "seafood." The code shows 33 items with the Manilla clam being the only one in the game currently.
A new diving function will allow players to obtain fish that are different from the ones that can be fished and seaweed. It's unclear if the fish that are found while diving will be included in the "seafood" section of the Critterpedia, but it's likely.
Animal Crossing: New Horizons is available now for Nintendo Switch.
What do you think of the New Horizons data mine? What new feature are you looking forward to most? Let us know in the comments section.