'Animal Crossing: New Horizons' Museum Guide - Getting Shovel, Digging Fossils & More
When the Animal Crossing: New Horizons Direct dropped in February, fans were privy to tons of new gameplay, including a first look at a museum to show off fossils and other animals.
Now that New Horizons is available, your very own museum is obtainable if you put some time into your game and have a little patience. That patience will pay off when you have access to your museum for free. In this guide, we'll discuss how to gain access to your museum and everything you need to know about it once its doors are open.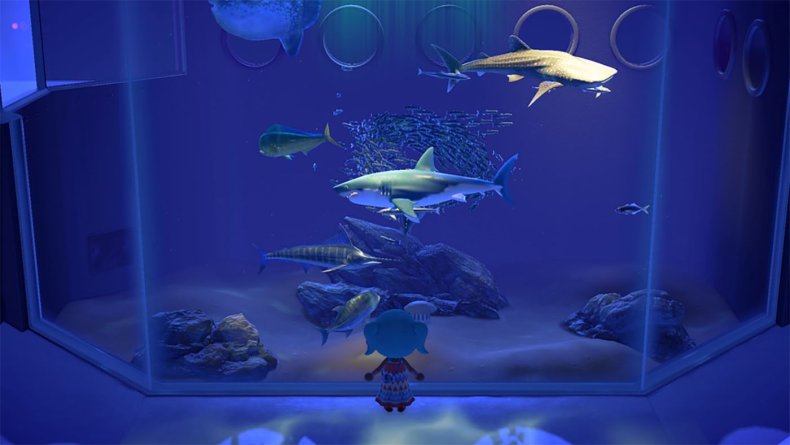 HOW TO GET THE MUSEUM IN ANIMAL CROSSING: NEW HORIZONS
When you first arrive on your private island there will be plenty of activities to do. One of them is completing your Critterpedia of fish and insects. However, simply fishing or catching bugs isn't enough to open the museum, because you'll need to donate your findings first.
Initially Tom Nook will ask if you donate species to him so he can send them to Blathers. Simply donate five different species of fish or insect to Tom Nook to convince Blathers to show up on the island.
Players then need to select where to put Blathers' tent.
After one day, Blathers will arrive in his tent, and this is where he'll ask you for more help finding new species. Simply show him more insects or fish he hasn't seen yet for donation. He'll also offer to give you more information on the species you bring in - even the insects he hates so much.
This is also where he'll give you the DIY Recipe for the Shovel and Vaulting Pole so you can explore your island even further and dig up fossils.
UPGRADING THE MUSEUM
After Blathers has settled down, he'll want to build up his museum even more to showcase the species you have given him.
Donate 15 more species of insect, fish or fossil to Blathers so he can make arrangements to erect the museum. This second upgrade will take two days, but it's worth it. After the 15 donations are taken in, he won't accept any more but he'll still assess your fossils for you to display on your own if you wish.
When the two days have elapsed, the museum is up and running split into three halls: Fish, Insects and Fossils. Players can explore the halls and see the species donated displayed in tanks and other displays.
And just because the museum is up doesn't mean you should stop finding new species and donating them to Blathers. There are Nook Miles to obtain for doing so, so continue to explore.
Animal Crossing: New Horizons is available now for Nintendo Switch.
What do you think of the museum in New Horizons? Let us know in the comments section.