5 Best Anime and Manga Cyber Monday 2021 Deals
Black Friday may have been and gone but there are still some deals on anime that have been saved just for Cyber Monday.
From anime films and TV shows to manga there are a number of discounts and special offers up for grabs.
Here, Newsweek share some of the best deals around.
1. A freebie with every purchase
You read that correctly, Funimation are offering subscribers with a Premium Plus and Premium Plus Extra membership a free gift with every purchase made on Cyber Monday.
The deal will give subscribers buying an item from the store their choice of a free Funimation exclusive Funko Pop.
2. Discounts on Anime gifts
While Funimation have deals on DVDs and Blu-rays, they also have discounts on special items that'll be perfect for any anime fan.
Especially for Cyber Monday, Funimation have released a new discount on a Naruto Nyanto! bundle which includes cat versions of lead characters Naruto Uzumaki, Sasuke Uchiha, Sakura Haruno and Kakashi Hatake.
The bundle has been reduced to $65 from $139.99.
Other items that will be discounted just for the occasion are Demon Slayer: Kimetsu no Yaiba themed.
Figurines for Zenitsu Agatsuma and Inosuke Hashibira will be available at lower prices on Cyber Monday. The former is $21.59 from $26.99, and the latter is $11.99 from $14.99
The new prices will become available at 8 a.m. CT on Monday, November 29.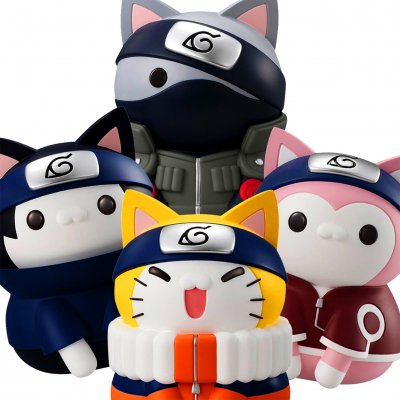 3. 30% off Manga box sets
Barnes and Noble have offers on box sets that's sure to be a delight with manga readers, as it also applies to the comics.
The bookstore are offering up to 30% off their box sets, with series like Attack on Titan available in multiple 4-book bundles, and for those looking for full series box sets at a lower price there are a few available.
Ouran High School Host Club's complete box set, which includes all 18 volumes of the manga, art cards, and a special notebook is 20% off and available for $111.99.
The complete collection of A Silent Voice by Yoshitoki Oima is also up for grabs with a 20% discount, and is available for $61.54, down from $76.93.
On top of discounts on specific items, shoppers can also get an extra 15% off their purchases with the code CYBER15.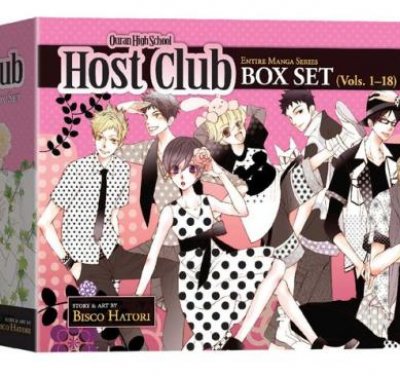 4. Discounts on single Manga volumes
If box sets aren't your thing, Amazon are offering discounts on single volumes of manga on Cyber Monday.
The discounts vary between each volume, but it applies to a number of different manga including Attack on Titan and Sword Art Online.
Volumes of manga light novel Sword Art Online Progressive are available at a reduced price, down to $11.90 from $14.00.
The newest volume of Wotakoi: Love Is Hard for Otaku has also been discounted just for Cyber Monday, and can be purchased in paperback for $14.39, down from $17.99.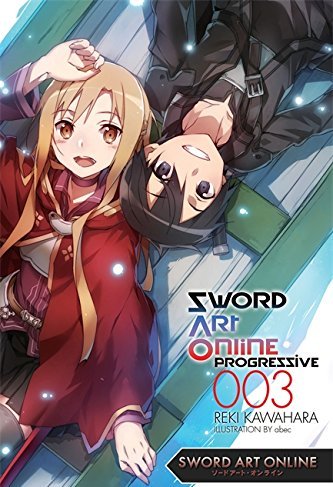 5. 55% off anime DVDs and Blu-rays
Amazon are also holding a sale on several of Funimation's anime titles for Cyber Monday, with items on sale for up to 55% off.
Season 1 of Tokyo Ghoul is available on Blu-ray for $19.99 as part of the deal, saving shoppers a total of $29.99.
Violet Evergarden movie "Eternity and the Auto Memory Doll" is also on sale this Cyber Monday and the Blu-ray can be bought for $15.99, down from $34.98.
Other anime titles up for grabs include the limited edition JoJo's Bizarre Adventure: Golden Wind Blu-ray, the first set of episodes are 53% off and is available for $32.65.
The show's second set of episodes is also available on limited edition Blu-ray for $34.99, which is 50% off its original price.
Newsweek may earn a commission from links on this page, but we only recommend products we back. We participate in various affiliate marketing programs, which means we may get paid commissions on editorially chosen products purchased through our links to retailer sites.