Little Girl Mysteriously Shot to Death Inside Iowa Home
A 4-year-old girl has died after being shot in her Iowa home.
Details about the incident were scarce, and it remains unclear who pulled the trigger, but police are investigating the shooting, which happened on Monday.
Officers were called at 11:26 a.m. to a home in the 900 block of Northeast 5th Street near Delaware Avenue in the city of Ankeny.
First responders began working on the child to try to treat her at the scene before she was rushed to the hospital. However, medics were unable to save her and she later died from her injuries.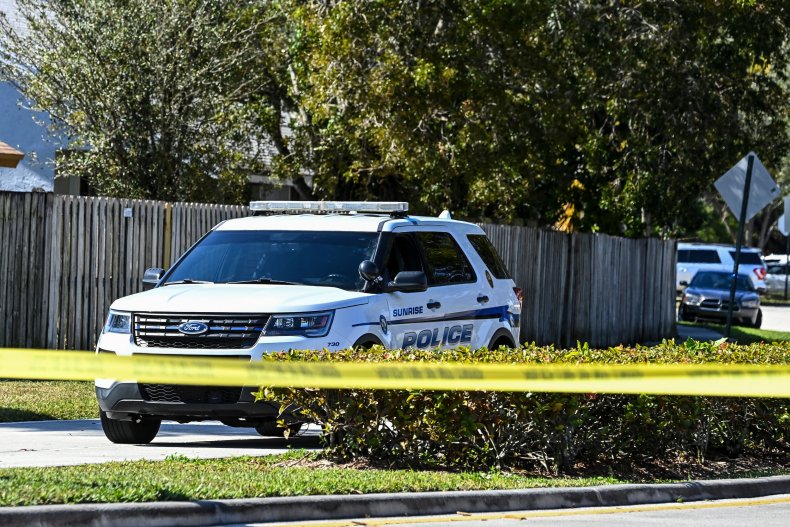 Ankeny police are still working to establish how the child was shot, but in a statement to local news channel KCCI a spokesperson said that it was important for families to practice gun safety if they kept weapons inside the home. Parents should ensure there are trigger locks on each firearm, which should always be stored in a locked safe, the spokesperson added.
Speaking in the very early stages of the investigation, when officers were still arriving at the scene, Lt. Brian Kroska told the station: "We're really just in the beginning stages of what happened and detectives are just showing up, as well as our crime scene van. We're going to get a search warrant and do an investigation and figure out what happened."
Investigators are now interviewing family members as they try to work out the sequence of events.
Anyone with information about the incident is asked to contact Ankeny Police Department on 515-289-5240.
Newsweek has reached out to investigators to find out further information.
The tragedy comes just a month after another 4-year-old girl was shot to death, when she was shot by her 2-year-old brother who had picked up a gun as they sat together in a car at a gas station in Delaware County, Pennsylvania.
Other recent shootings involving children include a 3-year-old boy who died in Florida from an apparent self-inflicted gunshot wound in April. In March, a 2-year-old boy in Tennessee accidentally shot himself with a handgun and later died. The same month, a 10-year-old fatally shot his brother while he was holding a gun and it accidentally went off in Missouri. The woman who owned the gun was arrested on suspicion of endangering the welfare of a child.
So far this year, some 350 children have been injured or killed by guns, according to a national database compiled by the Gun Violence Archive.